Douglas Gears Up For 14th Annual Charity Walk!
It's back! On Sunday 6th August our Managing Director Douglas McCrea will begin his 14th Annual Charity Walk, as he walks the Kintyre Way to raise funds for our charity partners!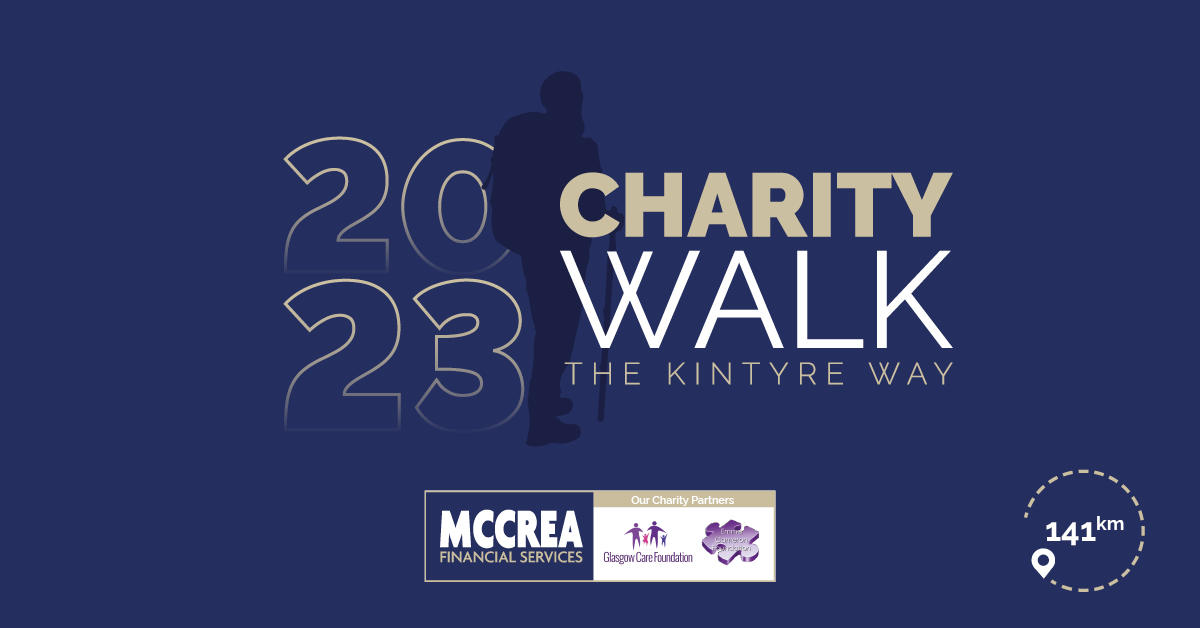 Having walked the Borders Abbeys Way last year totalling 109km, Douglas has set his sights on the Kintyre Way, coming in at 141km. This will take Douglas over the 1500km mark in total for his charity walks, and realistically is actually closer to 2000km due to Douglas' impressive ability to get lost on his walks.
More so, this will be Douglas' last walk before he gets his second hip operation which has been in the pipeline for a long time. He hopes to have the walk finished on Friday 11th August, however depending on how much bother his hip is giving him, he may extend this a day to the Saturday. 
Our two nominated charity partners for the year are the Emma Cameron Foundation and Glasgow Care Foundation, in which every penny that Douglas raises will go to these two great charities. Our fundraising total so far this year is £11,705, and we hope to smash past the £30,000 by the end of the year, so any donations would be massively appreciated! 
We'll be getting daily updates from Douglas as he progresses with his walk, which will be featured on his daily blog and shared to let you know how much he is struggling!
If you would like to support Douglas on his walk, you can do so by donating to our Emma Cameron Foundation Just Giving Page here, and our Glasgow Care Foundation Just Giving Page here. Don't forget to check in via Facebook, Twitter, Linkedin or our website news page for the daily blog updates!