Douglas McCrea gets ready for Annual Charity Walk in aid of Common Wheel
We recently announced Common Wheel as our charity partner for the year, and our fundraising attempts are well underway to raise funds for this great charity, with McCrea Managing Director Douglas McCrea gearing up to partake in his Annual Charity Walk.
Having completed both the Dava Way and Moray Coast Trail back-to-back last year, totalling 108 kilometres, Douglas is literally going one better this year as he is walking the Borders Abbeys Way walk, totalling 109 kilometres!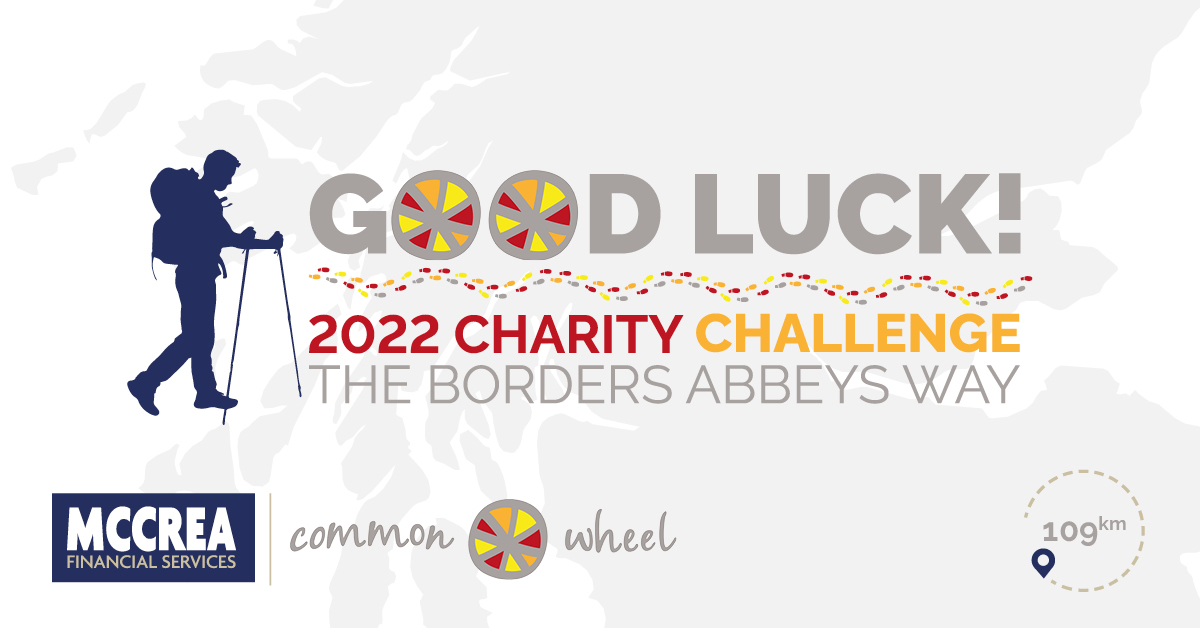 Starting in St Boswells on Sunday 14th of August, Douglas' first day will see him walk the small matter of 25 kilometres to Kelso to get him started.
The next three and a half days will see Douglas walk a total of 109 kilometres with a target of finishing on the afternoon of Thursday 18th August - Douglas' travels will take him through towns such as Jedburgh, Melrose and Hawick, which will be sure to provide him with some great views and photo opportunities. 

We'll be getting daily updates from Douglas as he progresses with his walk, which will be featured on his daily blog and shared to let you know how much he is struggling! Unfortunately at the moment the weather forecast isn't looking great, with Douglas managing to pick the week of rain to do his walk, instead of the week of sun! 


Having raised just over £4,500 from last year's charity walk, Douglas is hoping to beat this amount this time around and add to the already impressive figure of over £600,000 that McCrea staff have raised for charitable causes over the years. 
If you would like to support Douglas on his walk, you can do so by donating here, with all money raised going to our chosen charity for the year Common Wheel. Don't forget to check in via Facebook or Twitter or our website news for the blog updates!