Annual Charity Walk Blog with Douglas McCrea - in aid of Common Wheel
Douglas McCrea Charity Challenge 2022 - Regular Blog Update 
Over the duration of the last week, Douglas has been reporting in to the office on a nightly basis so we that we were able to provide daily updates as to how he was getting on in this years Annual Charity Walk in aid of Common Wheel - Douglas undertook the Borders Abbeys Walk, which saw him trek over 109 kilometres in just four and a half days of walking. 
The sponsorship total has gone up a fair amount in the past week, and we can't thank you enough for the donations so far for a fantastic charity that do make a massive difference to people's lives. If would you would like to support Douglas' efforts, you can donate here to help us raise as much money as possible for Common Wheel.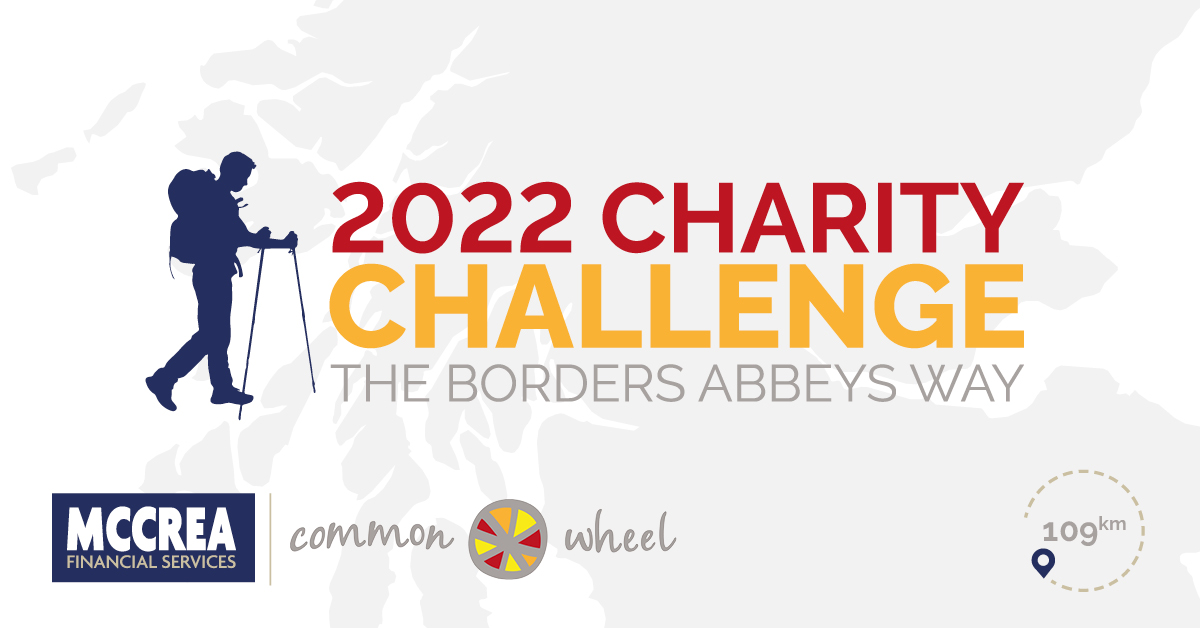 Friday 19th August
The last leg of this years Annual Charity Walk saw an early start, as Douglas had to leave early to drop his car off at Selkirk where yesterday's leg finished. 
The final day of walking saw Douglas cover 23.2km and 28,905 steps, which took him five hours and fifty minutes and saw him walk from Selkirk to Newton St Boswells, which is where he started the walk on Day 1.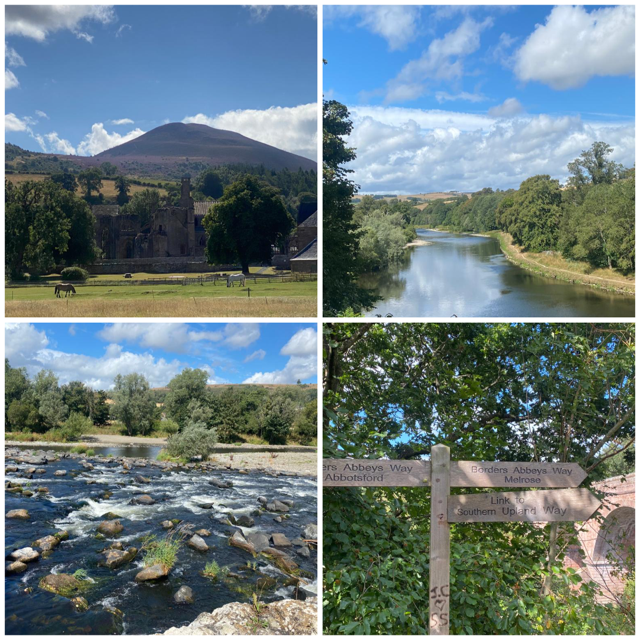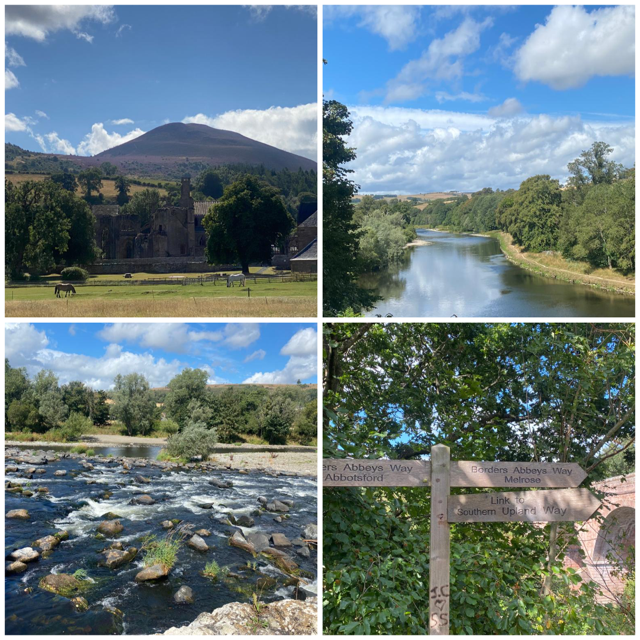 With the walking now over, we can confirm Douglas' final stats:
Distance Covered: 119.5km
Steps: 145,953
Legs sore: 2
Feet sore: 2
Wrong turns: Lost count
Douglas finished the walk by managing to get transport from Newton St Boswells back to his car in Selkirk, meaning that he should make tonight's Partick Thistle game - let's hope that tonight isn't a different kind of punishment for Douglas!
That wraps up Douglas' Annual Charity Walk for another year so he can now put his feet up for a few days. A massive thank you again to all the walkers at the start of the week who kept Douglas company, and even more so a massive thank you to everyone who has donated so far. If you would like to help us reach our £20,000 target and haven't yet had the chance to donate, you can find the link to our Just Giving page here. 
Thursday 18th August
The weather forecast for Day 4 of walking dictated an early start to avoid getting soaked; that was until Douglas opened the curtains, looked outside, and realized it was tipping it down - so much for no rain until 2pm. 
Today's walk was from Hawick to Selkirk, which had the most hills out of the past four days in which Douglas hit the highest point of the Abbey Way in Bishops Stone. Underfoot conditions were soaking, so much so that Douglas' waterproof walking boots informed him that the 'waterproof' guarantee was null and void.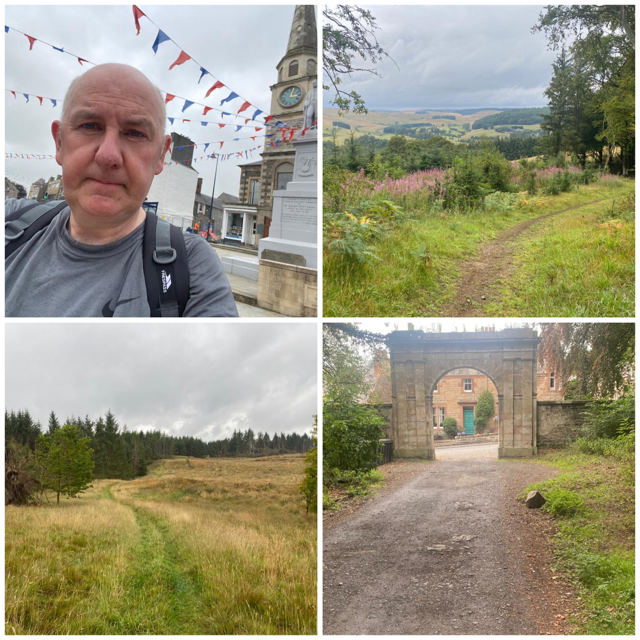 There was very little wildlife to make friends with and snap photos of, meaning that Douglas had few distractions and cracked on with the walk. Today's walk took just over 5 hours and 26,825 steps, meaning that the last 29 hours, Douglas has covered 48.1km, 58,296 steps and more hills than he would care to remember!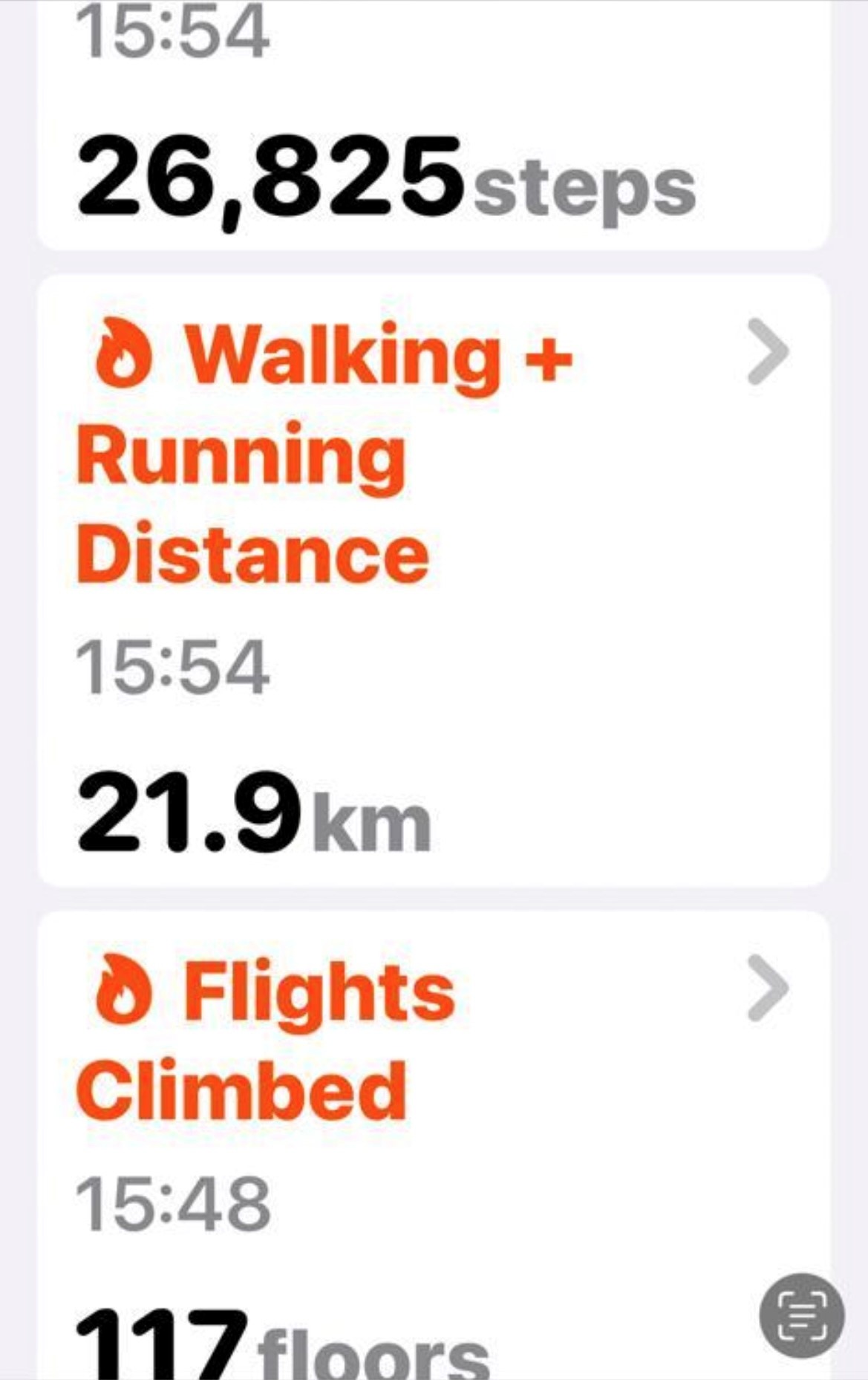 Tomorrow brings the final push for Douglas on his last day of walking. Unfortunately for Douglas, Wednesday's small blisters have morphed into a 'super-blister', which should make the 14 mile walk from Selkirk to St Boswells an interesting last day...
Wednesday 17th August
After deciding the threat of lightning on Tuesday meant that there was a danger Douglas could become a human lightning conductor, Wednesday became day 3 of the Annual Charity Walk.
Douglas' fellow athletes who accompanied him the first two days had returned home, meaning today was the first of three days walking alone as he set off from Jedburgh to Hawick. Thankfully for Douglas though, he managed to make friends along the way and strike up some very one-way conversations with the wildlife, and managed to get some great snaps of his new friends as seen below.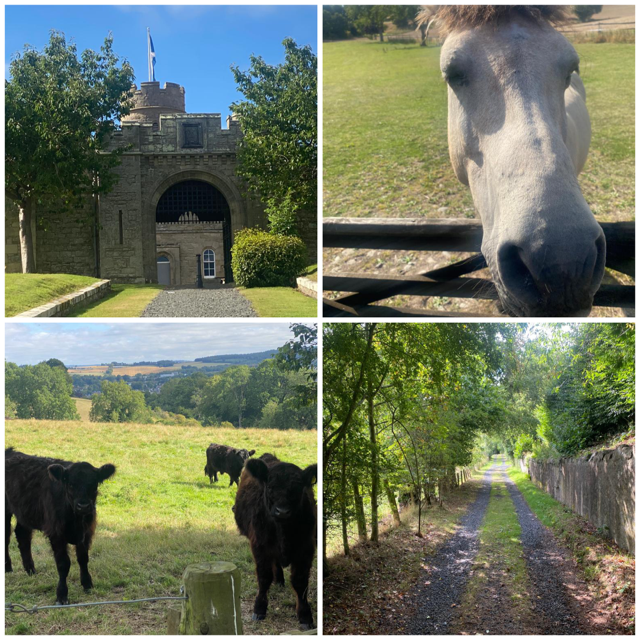 The pick of these was a fine steed that appeared and wandered over to say hello and hung around long enough to be clapped a few times. Douglas took great pleasure in appearing to interest the cows which also wandered over to him, and was even more chuffed when a ladybird landed on his stomach as he was sitting in a field having lunch - although he then began to think if this was just because his stomach represented a suitably large landing area...
Other wildlife that were encountered across the day was a rabbit at Jed Castle and a deer shortly after, which were unfortunately too quick to snap a photo of. Douglas took the huff as the field with hundreds of sheep ignored him, meaning he wasn't going to waste good battery taking their picture.
The days walk was meant to be 20.8km, however in typical Douglas fashion, he managed to go the long route, or in other words, the wrong way. This meant that in total for the day he walked 26.2km, which equated to 31,471 steps and almost six and a half hours walking. The end point in Hawick was a local leisure centre, which did make Douglas think that two visits to the gym in six months, one of these being for a coffee, possibly wasn't the best way to prepare for the walk. 
Next up for Douglas is a 12.6 mile from Hawick to Selkirk, although with Douglas' directional sense, expect this to be a lot more. Thanks again to everyone for their support over the last few days both in messages and donations - our aim of reaching £20,000 is getting closer and closer as Douglas approaches the last two days of the walk - unfortunately for him the blisters have started to appear to accompany his dodgy hips! 
Tuesday 16th August
Unfortunately the weather warnings of torrential rain and lightning and the risk of catching pneumonia meant that for a one-off, common sense prevailed and Douglas decided not to do his planned day of walking yesterday. In lieu of this, Douglas has pushed back the finish of the walk by a day, and will now have Friday as his final day of walking.
Thankfully the forecast for the rest of the week isn't quite torrential rain, meaning no more changes to the plan are expected!
Monday 15th August
Only a Scotsman that is prone to burning could wish for less sunshine, however after yesterday's day of walking in 25 degree heat, that was the hope, and thankfully for Douglas the 13 mile walk today was at a reduced temperature of 20 degrees.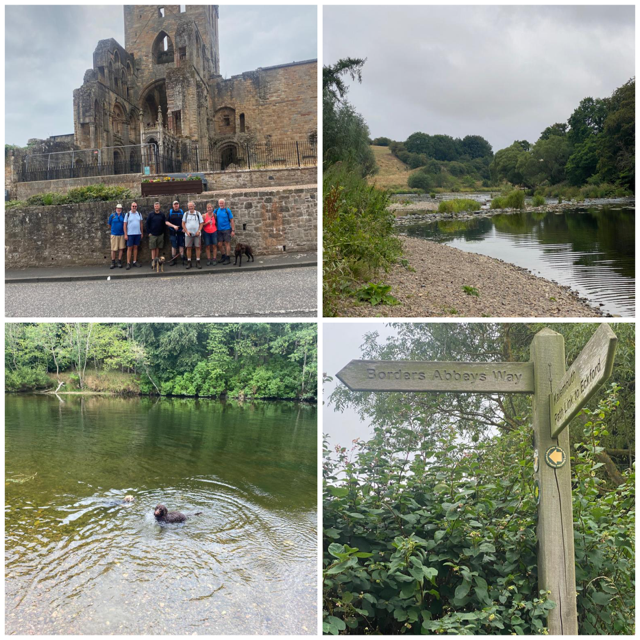 The 13 mile walk saw Douglas, alongside a few new athlete arrivals with Richard, Richard, Gordon and Ava the Terrier (who can be seen below enjoying a well-earned pint) joining him for the day, get some great views of the River Teviot with a large amount of the day being alongside the water. Parts of the walk were over rough ground which slowed up Douglas and the team, with the days walking taking just under five a half hours, with the step count reaching 28,155.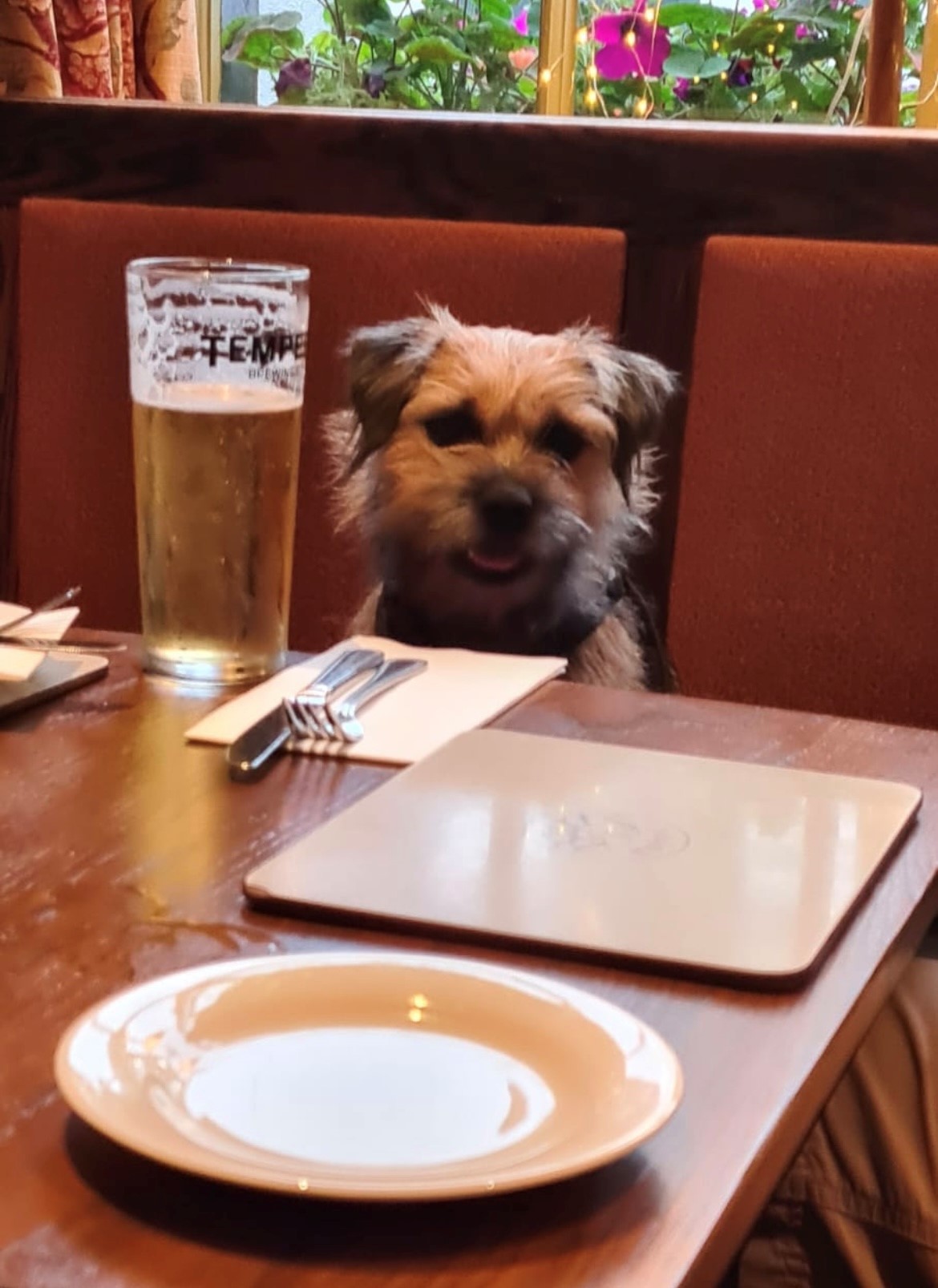 Unfortunately tomorrow's day of walking is up in the air with torrential rain and lightning forecasted, so a decision will be made in the morning whether Douglas will do any walking as thankfully Friday was held as a reserve day. 
Thanks again to everyone who has donated so far - 28 miles in 30 hours is not a bad effort for an old bloke with two dodgy hips! 
Sunday 14th August 
For the first time in all the years that Douglas' has undertaken his Annual Charity Walk, he had a new issue to contend with; sunshine. The heat of 25 degrees on Sunday was the highest that Douglas has experienced, making it a relief that he had brought enough water and factor 50 sun cream for his danger zones (or as he put it, his bald spots.)
As everyone who has followed Douglas' charity walks in the past will know, Douglas doesn't tend to ease himself in on the first day with this year being no different, as he set off on his 15 mile first day trek at 10am from Kelso to Jedburgh, and was joined by his brother Ken and fellow athletes Brian, Christian and Wilson. The group were even joined by Scotland Rugby Coach Gregor Townsend and his golden Labrador Bonnie for the first hour of the walk, who Douglas had a good blether about rugby with (Gregor not Bonnie...)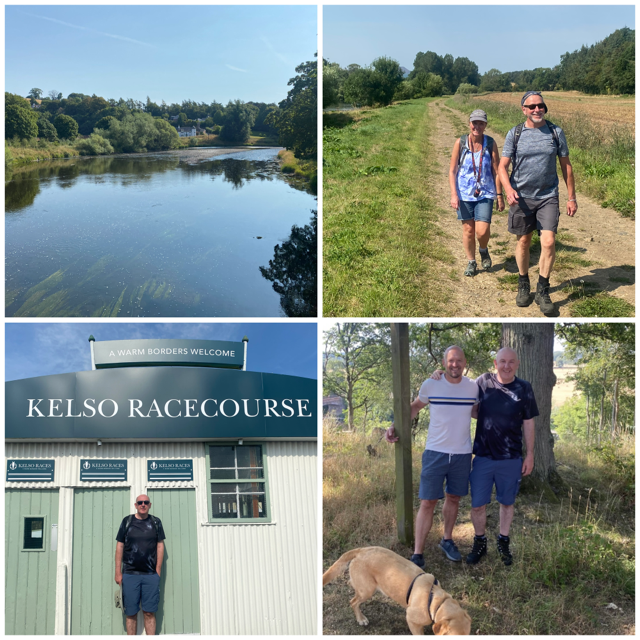 After over 30,000 steps, just under six hours of walking, some great views along the way and at the end of the day, some very stiff legs (and feeling stiffer by the minute!), Douglas had completed his first day of walking.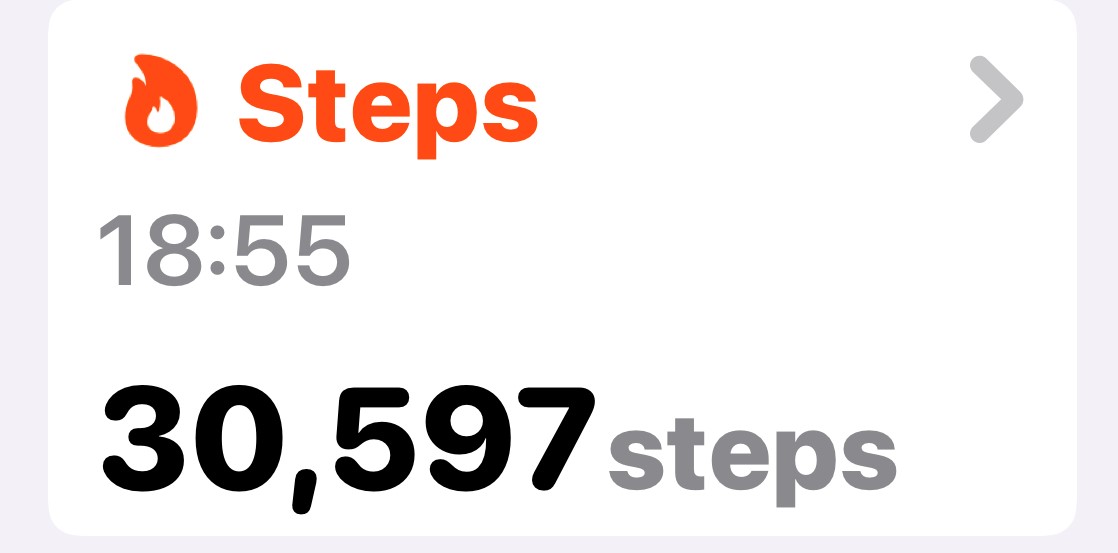 Next up for Douglas is a slightly shorter day of walking at 13.5 miles. Thankfully for Douglas the heat won't be as bad for the second day, however the possibility of thunderstorms shows that there's never a dull moment on the Annual Charity Walk! 
You can stay in touch with all the charity activity being undertaken by McCrea Financial Services by visiting our website news pages or visiting our social media via Facebook and Twitter. If you would like to know more about the charity work that we are planning, then click here, and if you would like to support Douglas and Common Wheel, you can donate here.