Financial Fundamentals: Save the planet, save your pennies with green and ethical choices
Our Financial Fundamentals series offers a monthly deep dive into key personal financial planning topics. This month: how making greener choices and choosing ethical investments can benefit your own bottom line.
As environmental summit COP26 comes to Glasgow, organisations and individuals across the country are increasingly looking for ways to play their part in the fight against climate change. At the same time, people all over the world are taking action to address systemic inequality and committing to investments and purchases which prioritise ethical consumption.
While the world's problems are considerable, the good news is they are not insurmountable. And what's more, committing ourselves to greener and more ethical consumption can offer significant savings and returns.
Read on for all you need to know about making, and funding, greener and more ethical financial decisions.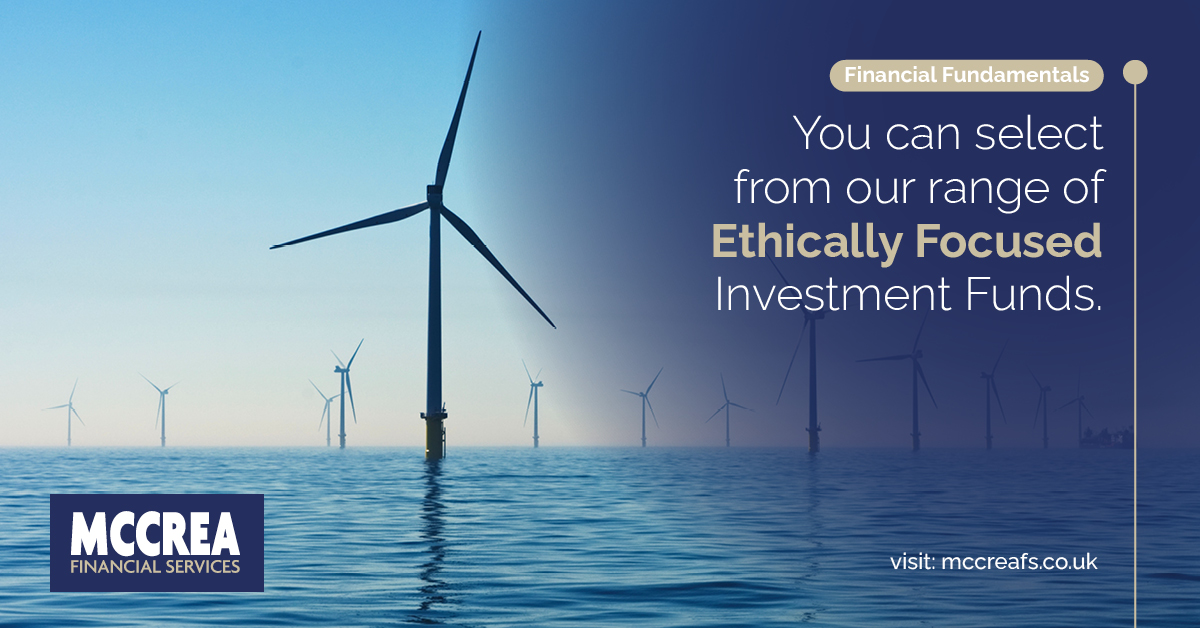 Introducing three new ethically focused investment portfolios
We know our customers care about where their money is invested. To offer an even broader range of investment choices to our discerning clients, we're developed three new ethically focused portfolios.
Created to cater for all investors, from those with the lowest risk tolerance to the highest, these portfolios are classified as defensive, cautious and balanced. Like all our investment options, they are managed directly by your personal team of expert advisers at McCrea, working to ensure that your portfolio remains strong and performs in line with your needs and expectations.
Each portfolio offers a diversified spread of investments aligned with the UN's Sustainable Development Goals, which detail global ambitions for a better world and also offer a robust framework for assessing and evaluating ethical investment opportunities.
Our portfolios include representation from a wide range of sectors but avoid investing your money in industries such as fossil fuels, mining and weapons.
We'll work with you to design an investment portfolio that aligns your financial desires and personal priorities.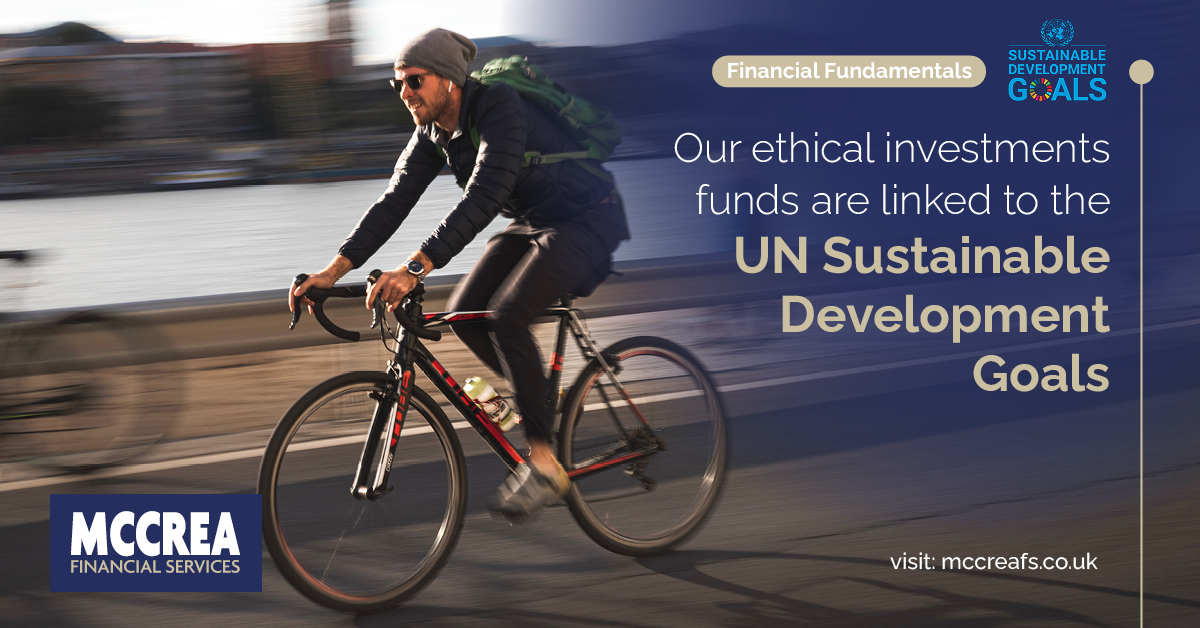 Going green to build your investment fund
If investing feels out of reach for you right now, here are some going-green tips which can also offer serious savings. Why not commit to trailing some or all of these for one year, and using the money you save to make your first investments?
Don't trash it, cash it. Many retailers, including Ikea, Marks and Spencer, H&M and MAC will buy back your purchases or give you discounts for returning empty packaging, saving rubbish from landfill and cutting down your spending on replacement items.    
Upgrade your upgrades. If you've had a monthly mobile phone contract for a while, check to see if you've exceeded the common terms of 12, 18 or 24 months. If you have, you've paid off the cost of the handset and can switch to a SIM-only deal while keeping the same mobile phone. The next time you want to upgrade, keep the same SIM-only deal and see whether you can save further by trading in your old handset for safe resale or recycling – Apple currently offer up to £610 off a new handset when trading in an older model.
Sip on some savings. If heading back to the office has you back in the queue for a coffee treat at Pret most mornings, invest in a re-usable coffee cup. Not only will you reduce plastic cup waste, you'll save 50p on each drink. Or better yet, carry a reusable water bottle and fill up for free on cool clear drinking water at Scottish Water's country-wide network of Top Up Taps.
Venture into veggie-living. You may not want to commit to going fully vegetarian, or even vegan, but reducing your meat and dairy consumption could be good for your health, your wallet and the planet. The UN has identified the livestock industry as one of the primary drivers of environmental problems on both a local and global level, so why not turn to some delicious meat-free alternatives one or two nights each week?
Hone your home. Switch to a green electricity supplier and make easy switches to reduce your power consumption, lowering your bills along with your carbon footprint. Plan ahead and defrost frozen foods at room temperature instead of microwaves; dry clothes outside if possible, or with a pulley or airer indoors; lower your lighting bill by up to 90% with energy efficient lightbulbs, and lower your heating bill by £80 each year by lowering your thermostat by just 1˚. For bigger changes at home, check your eligibility for grants of up to £5,000.
Roam right. Whether you're voyaging near or far, your travel has a massive impact on your carbon footprint, and your finances. Preserve your petrol by slowing down slightly – driving at 70mph uses up to 9% more fuel than driving at 60mph. Long haul flights are some of our worst habits when it comes to carbon emissions – while hiking and cycling holidays are much gentler on the planet. If that's not quite your speed, why not let the train take the strain and explore by rail? From Moscow to Madrid, you might find it's far more accessible, and even more of an adventure, than you had imagined!  
Whatever your motivation for investing in green and ethical portfolios, we're here to guide you through every step of the way. Get in touch for a free no obligation consultation on how we can help you make a difference to the world and to yourself.