Flying the flag for Thistle supporters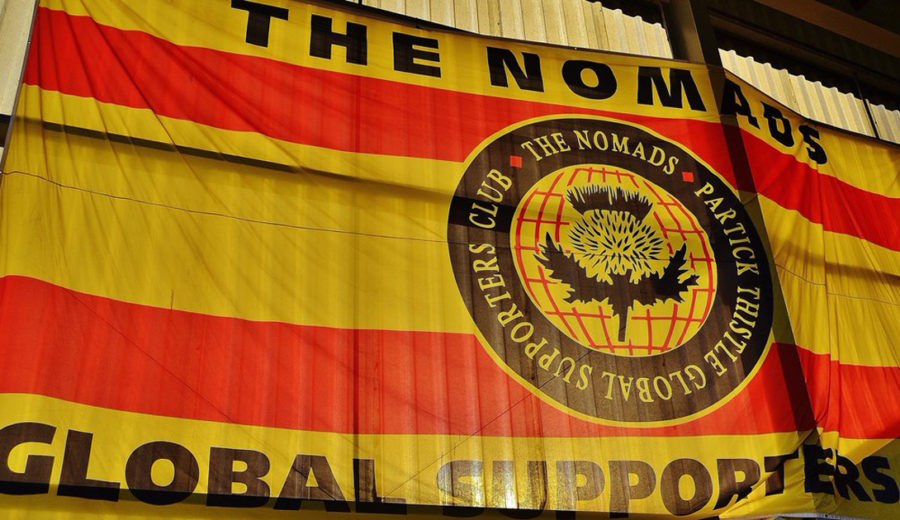 McCrea Financial Services is pleased to have been able to support Partick Thistle as it seeks to help supporters replace three large flags which were stolen from the North Stand at Firhill - and later destroyed - in the early hours of Saturday morning. 
The Glasgow-based firm has agreed to match a £1,000 donation that Partick Thistle will make towards a "flag fund".
The Jags have already been in touch with the organisers of the online fund to discuss how the money will be spent and will be in touch with the three groups who lost flags separately to arrange the design and production of replacements.
Partick Thistle managing director Ian Maxwell said: "It is a great shame and deeply frustrating that the flags were stolen in the first place but that is a matter for the police now.
"In the meantime, the club thought it was important that the burden for replacing the flags was not placed entirely on the supporters who already give such fantastic backing to the club in the shape of ticket and season ticket sales.
"The atmosphere generated by the North Stand since the promotion season has been superb and has gone a long way towards improving the match day experience for supporters at home games. I also know that it is something the manager and players really do, genuinely, appreciate and the backing can make the difference on the pitch as well as off it.
"As a club we want to do everything we can to help generate as good a match day atmosphere as possible and hopefully this donation helps go some way to doing just that."
McCrea Financial Services Managing Director Douglas McCrea said: "As if dropping two points wasn't bad enough our flags disappeared after Friday's game, including for the Jordanhill Bus which I started years ago.
"I won't comment on who took them as hopefully the police will deal with them. But we need the colours back in the North Stand and hopefully our donation will help with the new 2017 versions of the flags."