Focus on Interest Rates for Better Returns
It is becoming increasingly important for individuals to make the most of their existing savings and investments due to current low interest rates as many people have recently seen the income generated from their savings reduce significantly. According to data firm Moneyfacts, the average one and two-year cash ISA pays interest less than 1%.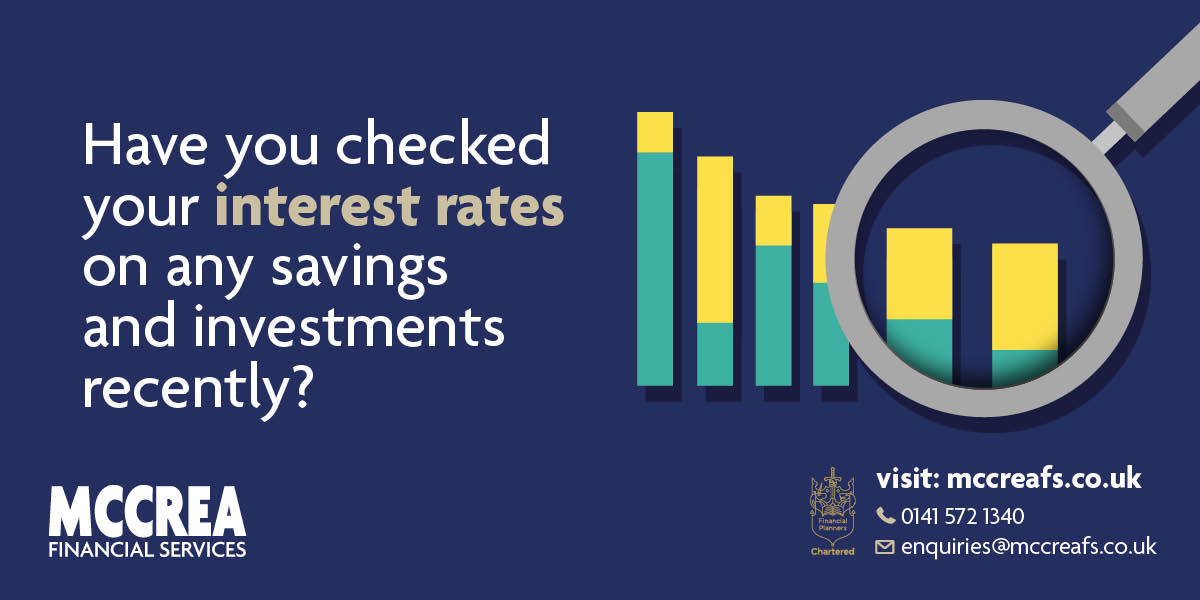 The average rate for a one-year fixed account has fallen from 1.01% to 0.9% since the new tax year began on 6th April. Two-year rates were cut from 1.04% to 0.88% in the same month.
The returns you can achieve from bank savings are currently very poor, however, there are other options for savers in addition to Cash ISAs. With the Bank of England base rate at an all-time low, now is an ideal time to look at all the options available for your money.
Investment ISAs have the potential to generate higher returns than a Cash ISA. They allow you to invest in the stock market while retaining the tax-efficient element of a traditional ISA. There are different types to choose from, with any increase in value of the investments in your Stocks and Shares ISA being free of Capital Gains Tax. There is also no further income tax to pay on returns made from your ISA, however it is important to remember that the value of your investment may fall as well as rise. Most experts will tell you that you need to invest your money in a Stocks and Shares ISA for at least five years to see the benefits. If you need access to it sooner, a Cash ISA or another alternative could be worth considering instead.
At McCrea Financial Services we can provide advice across all areas of savings and investments including where to access the best rates available to generate the best returns for your money.
If you have existing investments, we would be delighted to review these for you and provide advice on any potential changes that may benefit you or simply to reassure you that your money is already in the best place.
Contact us by phone or email for an initial free, no obligation chat or browse more of our information on our Savings and Investment services here.