Fundraising activity raises over £33,000 for British Heart Foundation
Our year of fundraising with our nominated charity for the last twelve months has come to an end with a series of events and sponsored challenges designed to help raise both funds and awareness for the work the British Heart Foundation do in Scotland.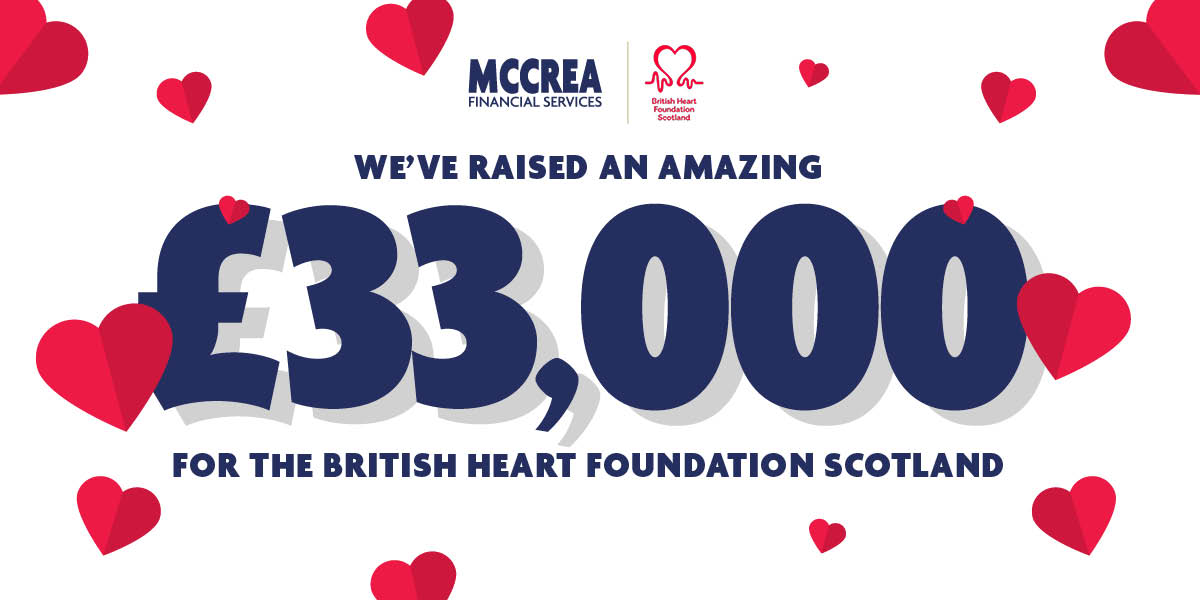 There are 670,000 people living with heart and circulatory disease in Scotland. That's more than double the number living with cancer and dementia combined, costing the NHS over £800 million a year. In the West of Scotland, £19.5m is being spent on vital research. Our support will help Glasgow scientists investigate root causes of heart and circulatory diseases and support research using cutting-edge technology, work just as important today if not more so as a result of the coronavirus pandemic.
We kicked off our fundraising by working with with Hillhead sports club, home of Hillhead Jordanhill Rugby, to host our 10th annual race night, raising over £6,000.
Our guests enjoyed a curry and a few pints along with plenty of lively banter and betting on virtual races (little did we know then that this might be setting a new trend! 😂)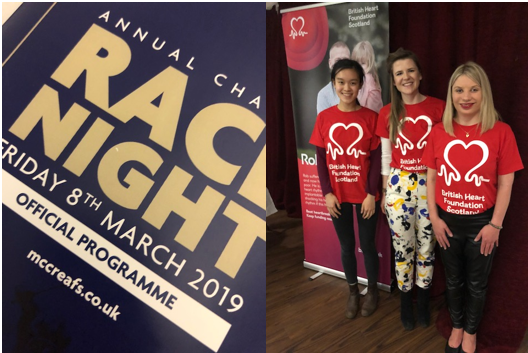 Our 10th annual charity golf day was blessed with fantastic weather conditions down at the Robert the Bruce course at Turnberry, with a total of 19 teams taking part.
Our thanks go to each and every player who contributed either by buying a team, as well as our wonderful prize contributors.
With the help of everyone involved, we added another £6,000 to our fundraising total from the day.

Our very own director, Douglas McCrea smashed his 2019 "super-challenge" in June by completing both the Cowal Way and the Arran Coastal Way, involving 200km of hill walking, tree climbing and scrambling over various obstacles which racked up an impressive count of 245,753 steps over 9 days! Unfortunately, due to good old Scottish weather, his elusive charity paraglide still remains to be conquered!
The staff at McCreas have also taken part in events including rough runner and De-Chox to help the totals along.
Sponsorship for the walks raised a massive total of £7,200 with smaller sponsorship and activities adding hundreds more!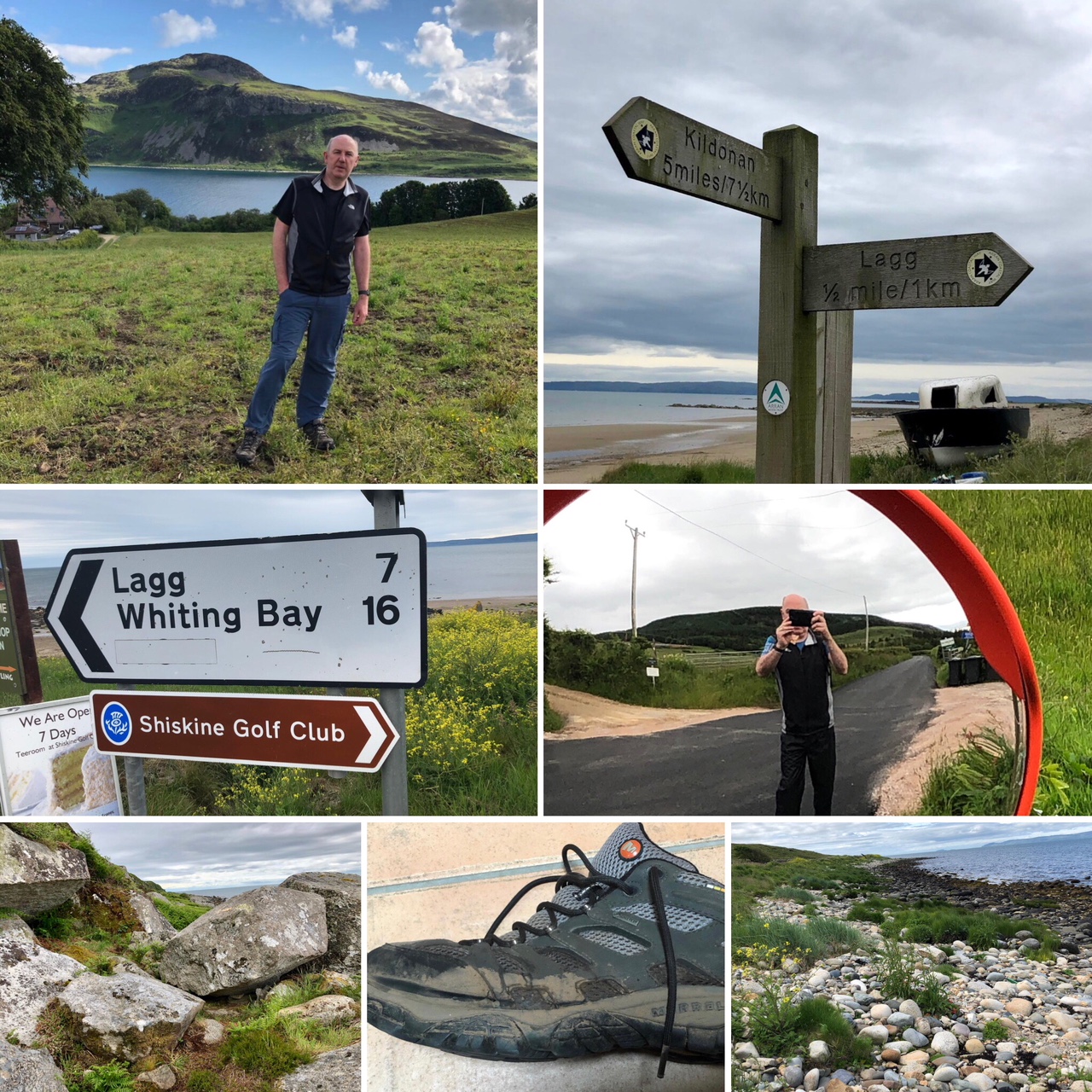 Our final event of the 2019/20 fundraising year was our Wine Tasting Dinner at the beautiful Hotel du Vin.
The evening was supported by the Garden Shed Drinks Company hosting a gin tasting followed by Hotel du Vin's resident Sommelier Max guiding our guests through his wine selections for each course. Mind-boggling magician Kevin Quantum was on hand to entertain our guests before and after dinner and received rave reviews - watch out for him in the new series of Britain's Got Talent!
With fantastic support, once again from so many, we raised almost £12,000 on the night.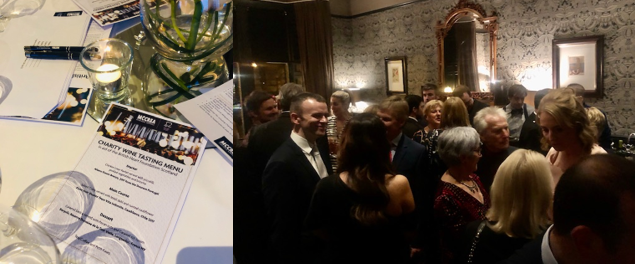 All in all it has been a strong year for McCreas fundraising efforts and great to be able to contribute £33,000 to The British Heart Foundation in Scotland.
James Jopling, Head of BHF Scotland said, 'I am so grateful to everyone at McCrea Financial Services for their phenomenal fundraising efforts over the last year for the British Heart Foundation.  A incredible effort by the team and we at BHF are so thankful.  Well done everyone. We are working hard right now to be there for the 720,000 people in Scotland living with heart and circulatory diseases as well as continuing our world-leading research in centres right across Scotland.  To know we have the amazing support of the staff at McCreas, at these especially challenging times for everyone means the world to us.  Thank you.'
You won't be surprised to hear that some of the team are planning ways to keep the charity fundraising going over the coming weeks and we will be confirming the support for our new annual charity in early June.
In the meantime, we couldn't have done this without the help of everyone who has either attended one of our events, contributed a prize or simply donated directly to our Virgin Money Giving page and we would like to thank everyone very much indeed for your amazing support.