Getting Kids Singing in Glasgow
McCrea Financial Services today revealed its support for a major new project which will give hundreds of children across Glasgow the opportunity to perform with the Royal Conservatoire of Scotland's orchestra.
The project, brings together 280 children from across ten schools, along with the 120-strong Bearsden Choir to perform Haydn's Nelson Mass at Glasgow's City Halls on Sunday (30 October 2016).
Rehearsals in schools across the city have been taking place for the last few months leading up to Sunday's performance in front of a sell-out 800 strong audience.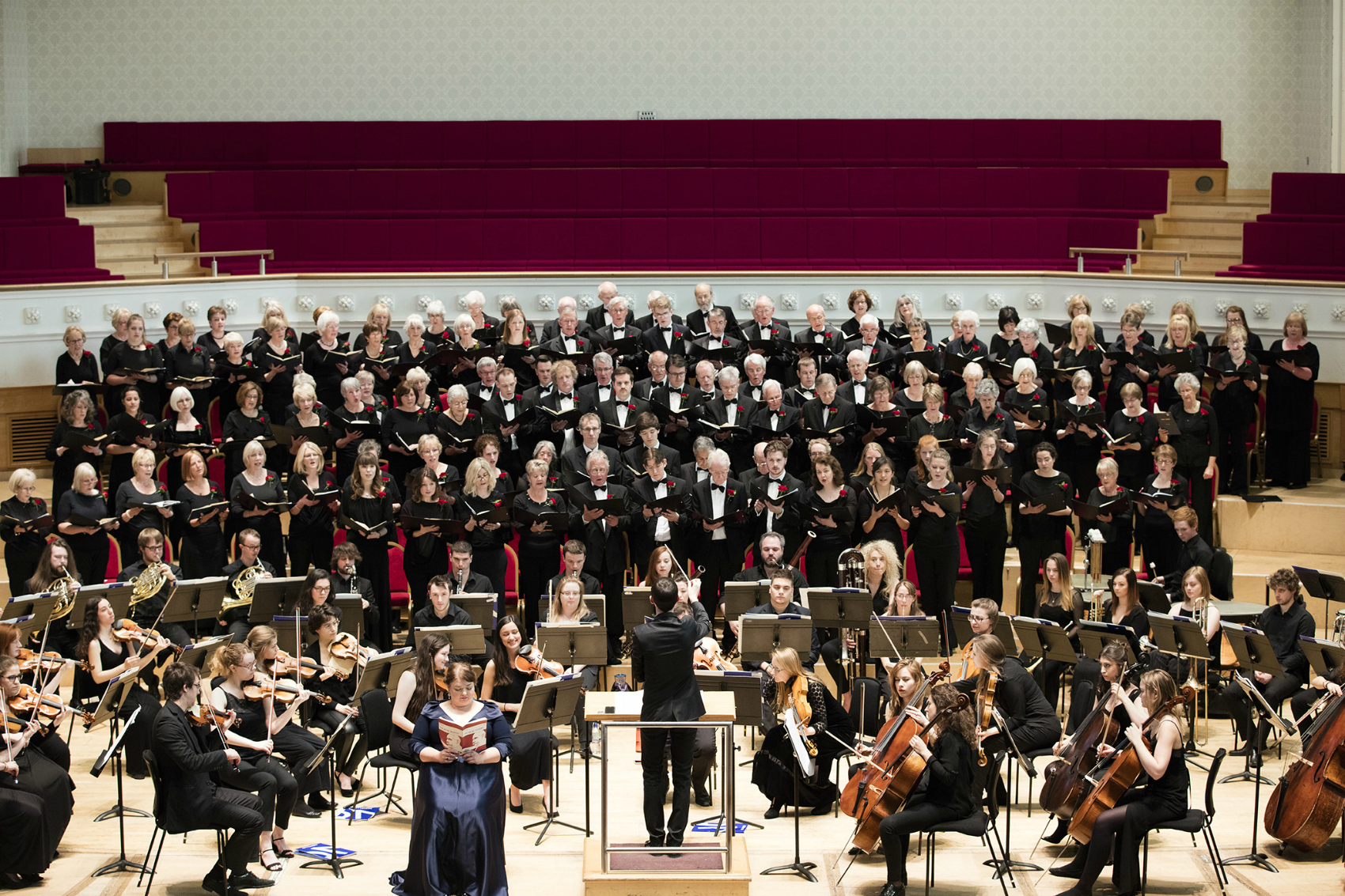 Education and bringing large scale choral singing to a younger generation is the focus for Bearsden Choir with this project. Schools are becoming less and less able to do large scale choral works and as such fewer younger people are experiencing them.  This means that large choirs are made up of mainly an older generation and they believe it is their responsibility to address this. They want to ensure, not only the future of choirs like theirs, but to make sure that a younger generation gets the chance to have all the benefits, joy and excitement of being in a large choir.
Andrew Nunn, Director, Bearsden Choir, comments:
"We'd like to thank McCrea Financial Services for their generous support of this project. The opportunity here is to raise aspiration by creating a transformative experience for the pupils. They will all experience working with a professional orchestra and singers, in a concert at one of the most iconic venues in Glasgow.
"We have a diverse range of schools involved, but the most important thing is that once you step on stage where you come from is irrelevant. Schools struggle – because of time and resource – to be able to offer these sorts of opportunities to experience classical music on this scale, and so we're happy to be able to do so.
"We hope many will develop a lifelong love of singing, but more importantly show them that anything is possible."
 McCrea Financial Services Managing Director Douglas McCrea adds:
"McCrea Financial Services is passionate about providing opportunities for young people to excel in life. Whether we are supporting sport or the arts, our interest is in widening accessibility, and ensuring everyone can have a fair crack. This project is a superb example and we are delighted to provide our support.
"We are looking forward to watching the performance this Sunday, knowing these young stars are going to have a day they will remember for the rest of their lives."
The project has been commended in the Scottish Parliament, with Sandra White MSP for Glasgow Kelvin putting forward a motion which secured cross-party support. Part of the motion reads:  
"Parliament notes that the ethos behind the project is education and bringing choral music to a younger generation, creating opportunities, raising aspirations and leaving a lifelong impression on the young people involved; commends those involved in bringing the project together, including the £10,000 raised through private sponsorship, grant applications and Bearsden Choir's own funds, which will also ensure that every child involved in the project will receive two free tickets for their family members to attend the performance to further remove barriers and allow complete open access; applauds the drive and determination of all involved, and wishes the project every success."
The schools taking part are St Andrew's RC High School, Hyndland Secondary School, Notre Dame, Kelvinside Academy, Lourdes Secondary, Hutchesons' Grammar, Boclair Academy, Bearsden Academy, Gryffe High School and Royal Conservatoire Senior Choir.
To find out more about the choir you can visit their website here and we will have more on how the children participating in the concert got on next week.