Scottish Women in Sport Award for Coach of the Year 2016
The third Gala Awards Dinner for Scottish Women in Sport will take place next Friday 11th November at the newly refurbished GoGlasgow Urban Hotel in Glasgow.  This event will celebrate, recognise and reward the achievements of our female athletes and respective support staff/volunteers and is being presented by host, respected broadcaster and journalist, Alison Walker.

McCrea Financial Services are delighted, once again, to sponsor the Coach/Manager of the Year award alongside our many local community and grassroots sporting initiatives.  
The focus for the award is to find an individual who imparts expertise and knowledge in their chosen sport in order to ensure success.  The award will be presented to the Coach/Manager who in the judging panels' opinion, made a difference to their specific sport through their dedication and hard work and reflects our own ethos and application on behalf of our clients.
Last year the award was won by Jane Gibson. Jane is the primary coach at Strathallan Canoe Club, which focuses on the Olympic sport of slalom kayaking.  Since the clubs inception she has worked tirelessly on many fronts and works with beginners all the way through to the highest level at the club where they have been successful with GB selection.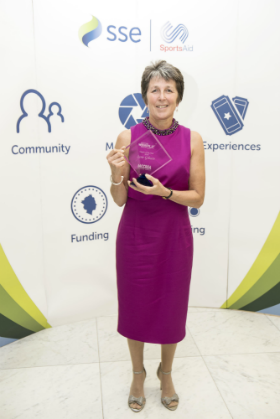 There are 7 other awards being celebrated at the event and for the first time since the inception of the Scottish Women in Sport Awards, they went live with one of the categories, the SSE People's Champion for the general public to vote on.  The SSE Peoples Champion is really an open category which recognises and rewards an individual or group of people who have gone beyond what is expected to help support an athlete, club or perhaps an organisation.
We are proud to have the opportunity to support Scottish Women in Sport.  Their vision is a Scotland where females of all ages, abilities, ethnicities and walks of life are participating in sport or physical activity with a positive equitable culture where their achievements are promoted and celebrated. 
To find out more about Scottish Women in Sport you can visit their website here.  
McCrea Financial Services support professional athletes, teams and organisations in Scotland who, we feel, reflect our own principles and we would be happy to hear from you if you would like us to consider you or your organisation for sponsorship or to help with Independent Financial Advice.