Guide Dogs: Name a Puppy Results!
With our support for Guide Dogs Scotland coming to an end, we recently launched Guide Dogs: Name a Puppy, our last activity for the charity where we gave you the chance to have your say in naming two Guide Dog puppies in training! 
Having given you the choice of three options to name a Girl Guide Dog Puppy and three options to name a Boy Guide Dog Puppy, with each of these options having been chosen by the team at McCrea, we can now reveal the results...
The chosen name for the GIRL Guide Dog Puppy with 40% of the total votes is.......Nala!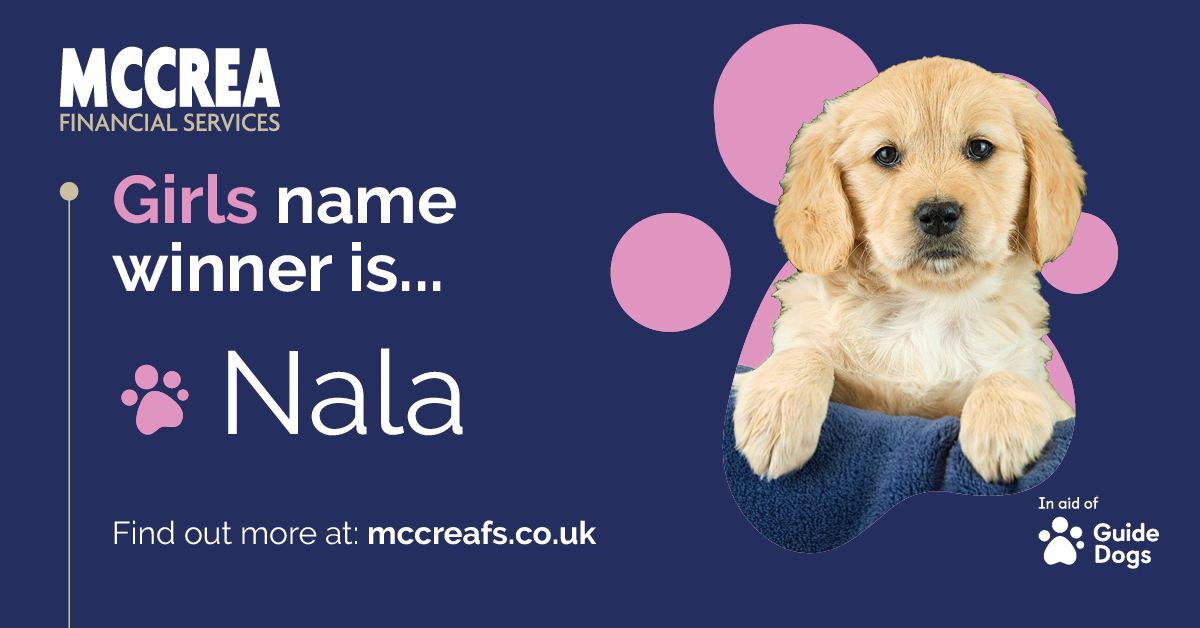 And the chosen name for the Boy Guide Dog Puppy with 57% of the total votes is.....Monty!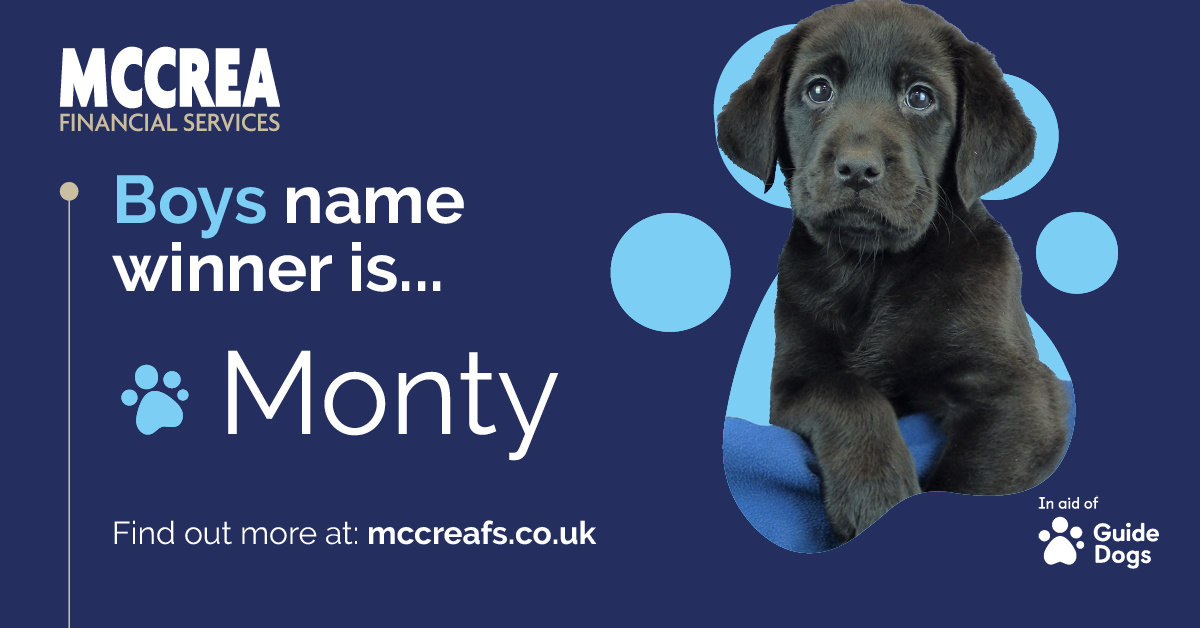 Thank you to everyone who participated in Guide Dogs: Name a Puppy by voting, with a special thank you going to those who were incredibly generous and donated to help us try to reach our fundraising target.
If you are still interested in donating before our support of Guide Dogs ends, you can do so by visiting our fundraising page here.
Keep your eyes peeled for an announcement soon of our new chosen charity for the coming year....