Hastings named Warrior of the Month for March!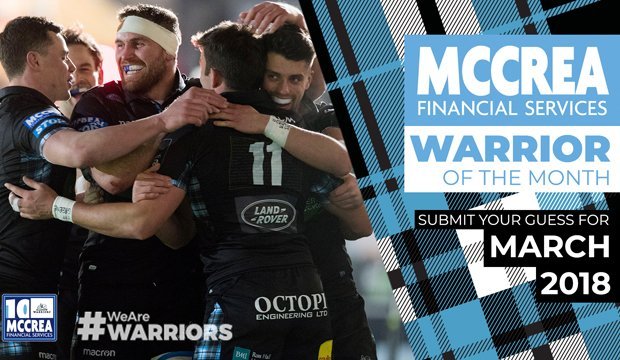 Head Coach Dave Rennie has chosen Adam Hastings as his McCrea Financial Services Warrior of the Month for March.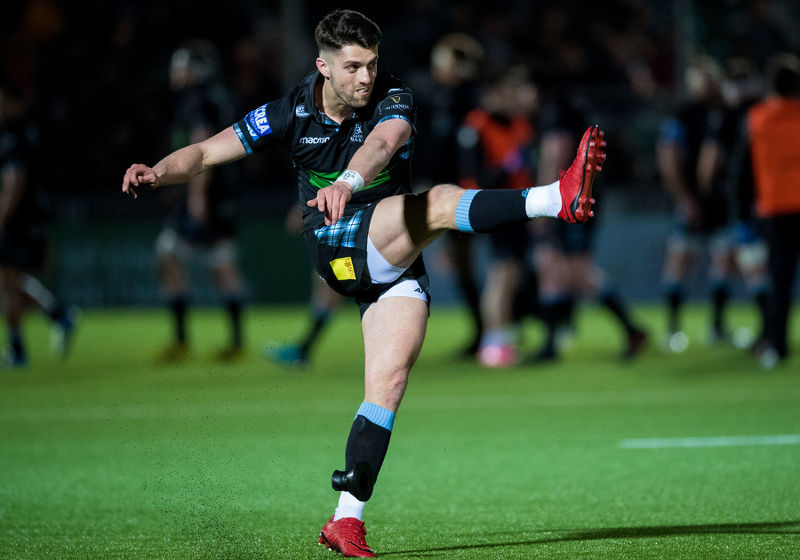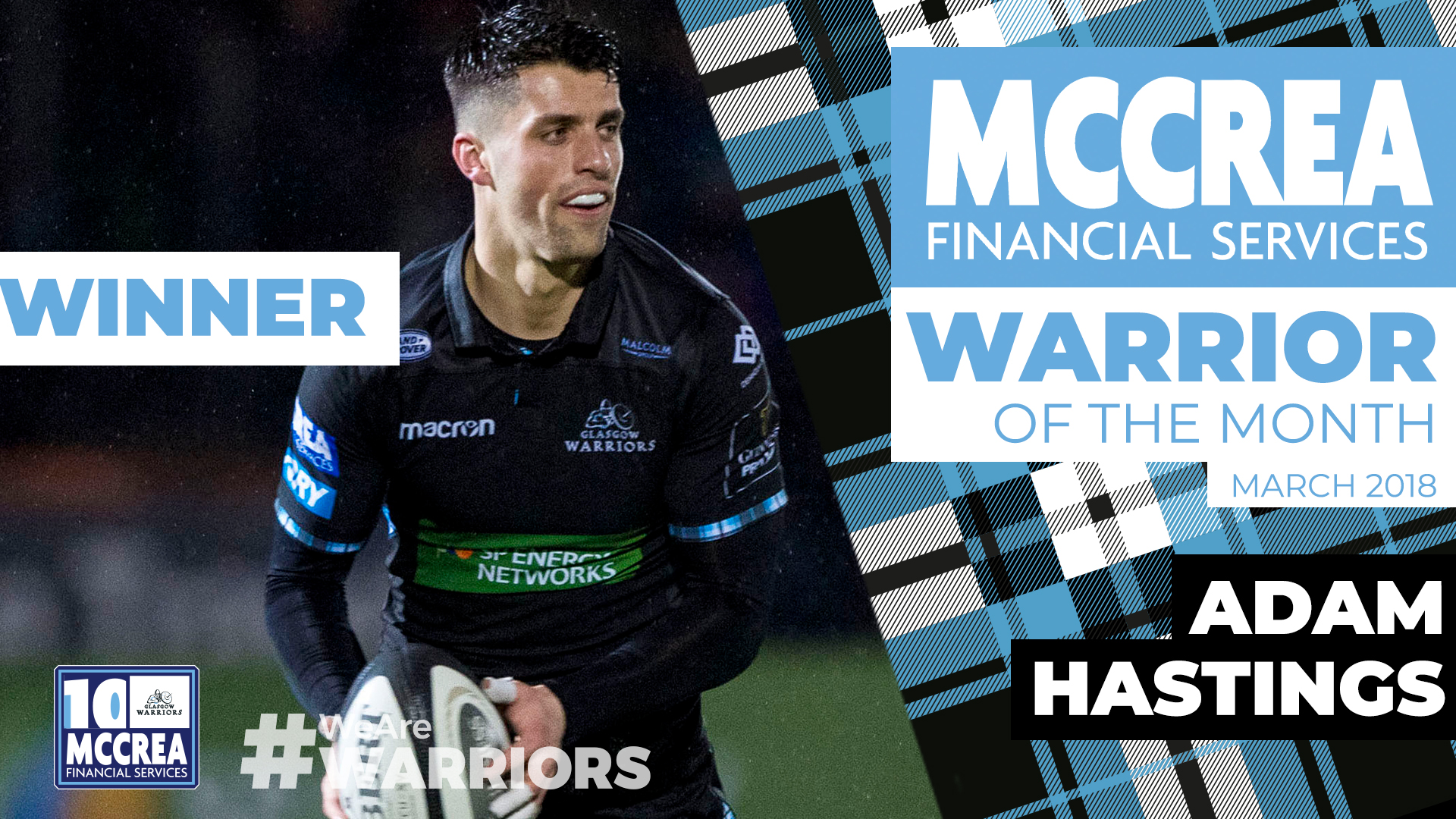 With just one game played last month Dave Rennie has selected his outright winner rather than nominate four players for a public vote.
Glasgow's ten-try, 68-7 victory over Zebre was their only outing and the Head Coach has chosen Hastings as his standout player for his performance in that game and for the way he trained during the month.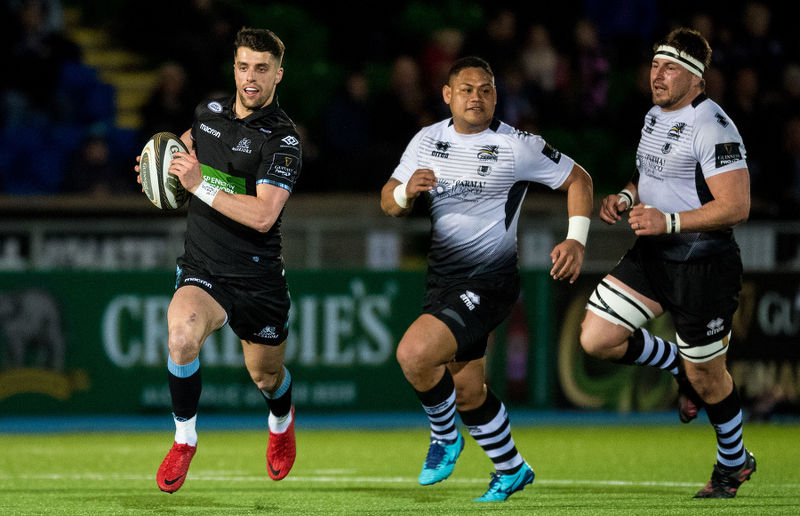 Hastings will be presented with his award at half-time of tonight's game against Connacht by McCreas Warrior of the Month competition winner!