It's always a good time to pay attention to your pension
With schools back in session after the October break and darker evenings drawing in, there's no mistaking that autumn is in the air.
For financial planners, this means it's also time to turn our attention to your pension, promoted again recently by Pensions Awareness Day and Pensions Awareness Week last month.
Thanks to rising life expectancy, it's increasingly likely that we'll spend decades in our retirement, and the preparations we make throughout our working life and into retirement will play a huge role in defining how we enjoy those years.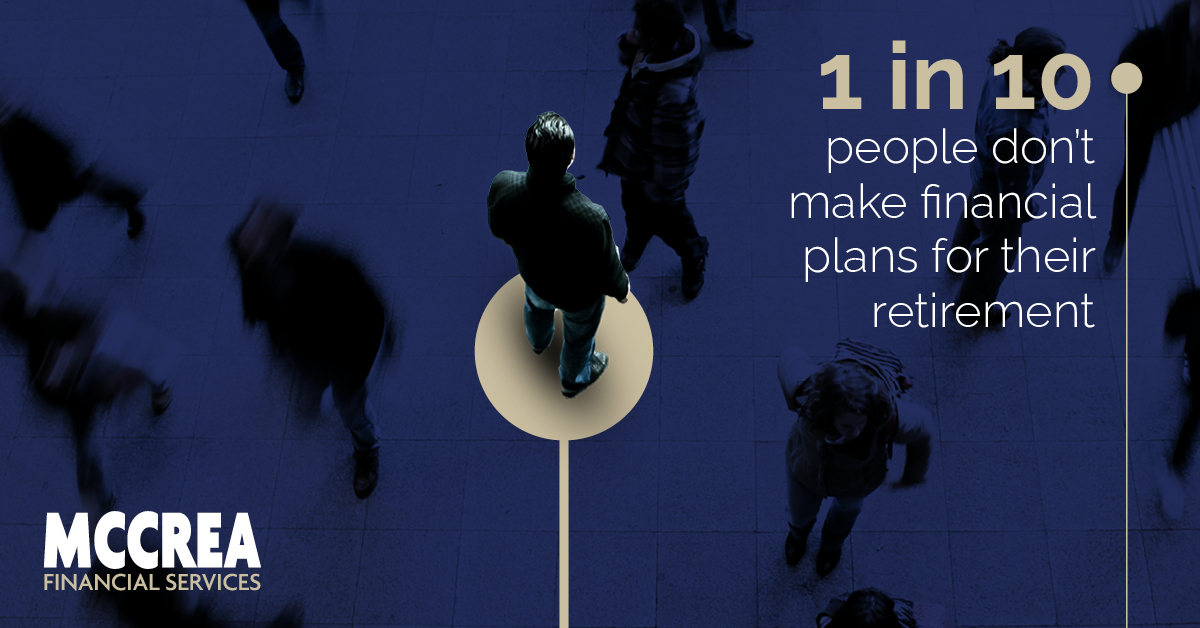 But with over a quarter of those aged over 50 reporting that they intend to start making retirement plans no more than two years before they stop working, and one in ten survey respondents saying they intend to make no financial preparations for their retirement, some of us look likely to lose out in our later years.
Our expert pensions and retirement planning team can help you accommodate pension savings into your financial planning, whatever your stage of life. Whether you're just starting out in your career, are juggling a growing family or planning to retire in the next few years, we can help you balance your financial priorities to provide for a comfortable life both now and in the future.
Pension planning for young professionals
Embarking on your career is an exciting time. It's also the ideal time to lay strong foundations for a healthy financial future, allowing the possibility of early retirement and greater freedom in later years. We can help you navigate all the options open to you, including employer and private pension schemes, and help you build a balanced investment portfolio designed around your personal retirement and financial goals.
Pension planning for self-employed people
Being your own boss or running your own company can give you more control over the life you live, and with our expertise in self-employed pension planning, we can help you take control of your retirement too. We can help identify tailored solutions for your unique circumstances, such as managing the peaks and troughs of your income in line with reclaiming unused tax-free pension contribution allowances, allowing you to concentrate on the here and now.
Pension planning for young families
While a growing family will focus your mind on the future, you'll also find your financial priorities take almost as big a hit as do your sleeping patterns! In addition to preparing manageable financial plans for your changing circumstances, we can help you provide security for your loved ones with comprehensive protection policies and help you assess whether your pensions and other assets are suitable to be placed in trust to preserve the value of any inheritance you might like to pass on.
Pension planning throughout midlife
From university costs to paying off mortgages, buying holiday homes to enjoying the finer things in life, your financial priorities may ebb and flow during midlife. Our expert team can help you navigate these changes, consolidating your pensions and adjusting your investment portfolio to protect your assets as you approach retirement while ensuring you have the flexibility to access the funds you need.
Pension planning into and throughout retirement
Entering retirement can be the start of an exhilarating new phase of your life, and we can help you make the most of the pension savings you've worked hard to build. Working with you to create detailed financial plans based around the life you want to live, we can advise on the most tax efficient way to access lump sum payments, keep you up to date with changing tax and pension regulations and ensure you take advantage of entitlements.  
Personalised pension planning for every stage of life
We know that plans and circumstances change, and at McCrea, we're here to act as your personal pension planning guides, whatever your stage of life. Our ongoing annual reviews ensure your retirement plans remain a priority.
Whether you're just starting out or approaching retirement, it's never too late to pay your pension some attention. Why not get in touch for a chat today and find out how we could help you relish your retirement?