Late Starter or Starting Over - It's Never Too Late to Futureproof Your Finances
Whether you've never quite got around to making a detailed personal financial plan, or you need to make changes following divorce, the loss of a loved one or a significant change in your circumstances, it's never too late to build a firm financial foundation.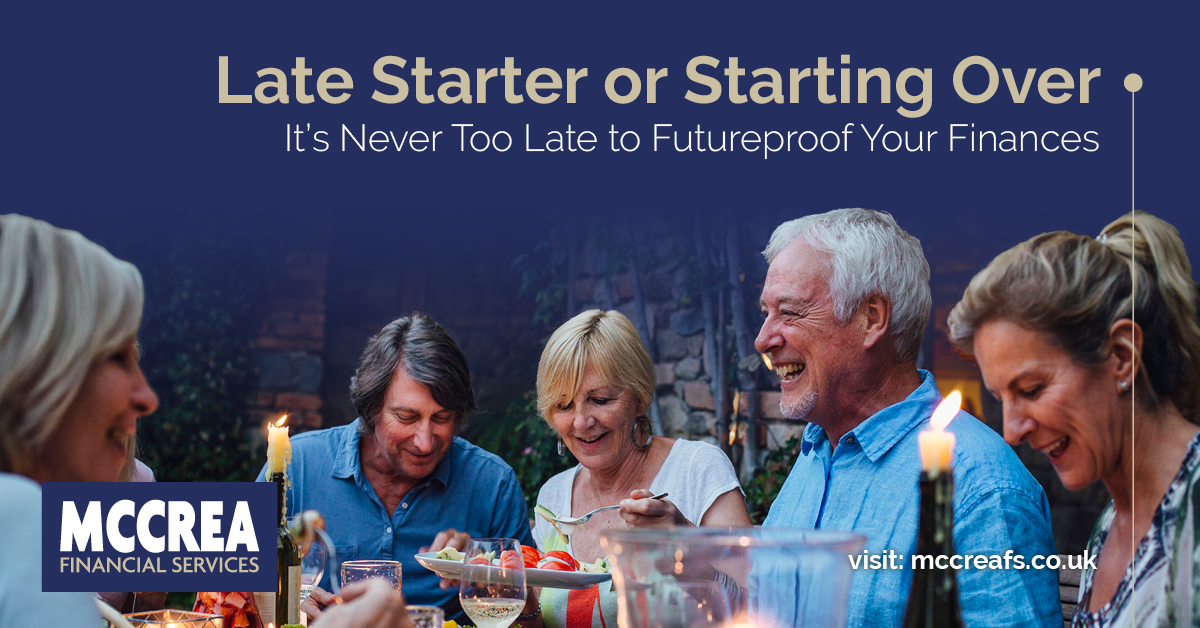 With the frenetic pace of modern life, many of us are running just to keep up with our daily to-do list. Consolidating different pensions accrued over a busy career, setting sales or succession plans for our business or thinking through how we'll provide for ourselves and our loved ones in later years or unforeseen circumstances may seem like wise ideas, but all too often we assume it's too big a job and leave it languishing on a list of important tasks we'll get to 'one of these days'.
Alternatively, some of us may be facing a very different financial future than the one we had envisioned. Whether through the breakdown of a relationship, the loss of a spouse or family provider or even an unexpected inheritance, people all too often find themselves lacking financial plans which suit their new needs and circumstances.
We can help.
Our expert advisers work with you to identify not only your current circumstances but your short and long term financial needs and aspirations.
Whether you'd like to investigate your retirement options, find out about releasing money from your home or learn how to provide financial security for yourself and your loved ones, our personalised service and annual reviews can get you on the right track and help you stay there, whatever surprises life may hold.  
As a fully independent advisory firm, we're not tied to any products or providers, so you can be confident that our team will only recommend what's best for your specific circumstances.
Contact us today for a free no-obligation consultation on how we could help you build firm financial foundations.