Letter to my Younger Self
Our MD, Douglas McCrea is featured in this months Scottish Business Insider where he has written a letter to try and give his younger, naive self the benefit of the experience he now has as an Independent Financial Adviser.
The letter talks about the path he took to get to setting up McCrea Financial Services in 1999 and touches on just some of the things it's simply not worth worrying about! You can read the full article here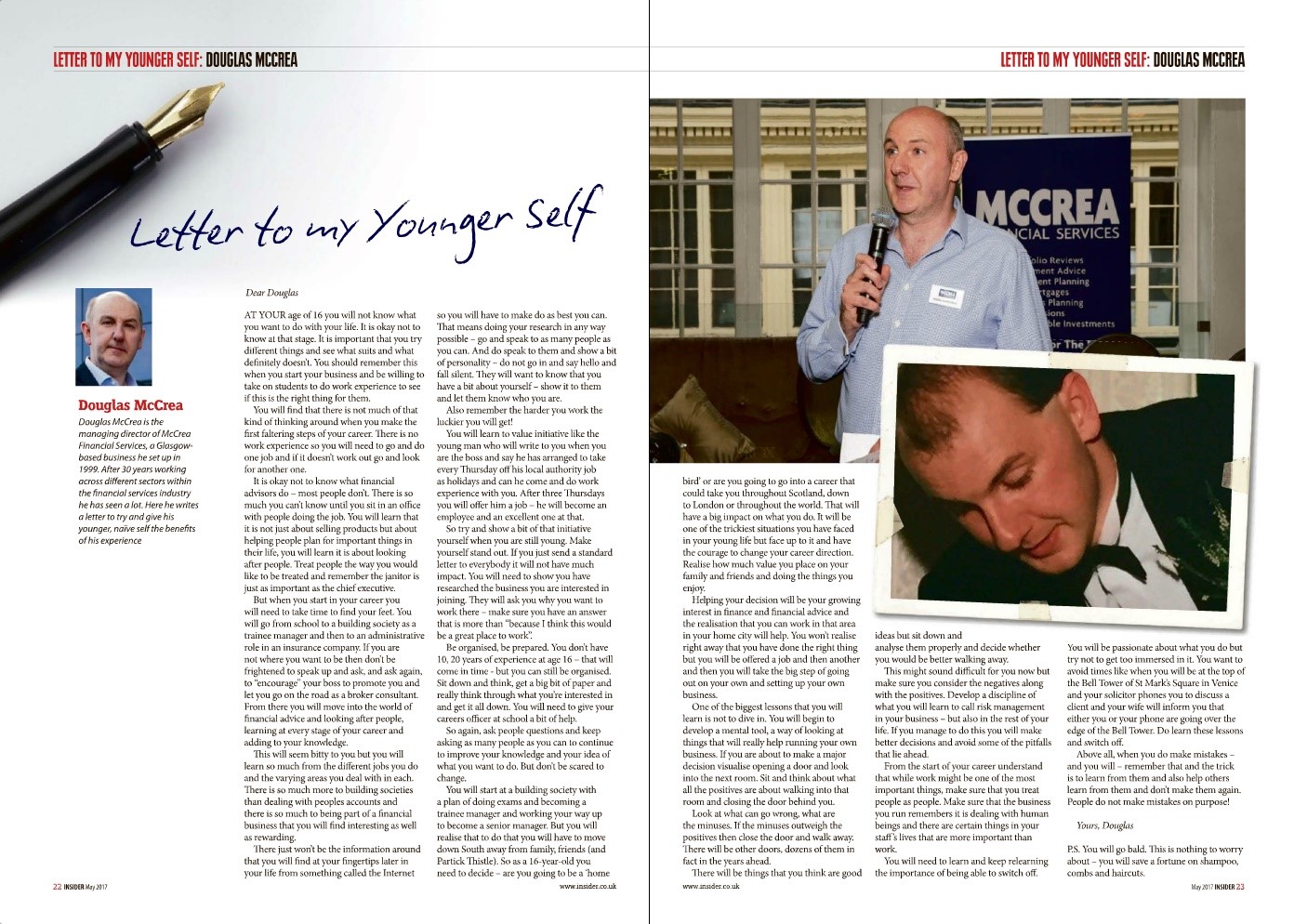 Douglas and the rest of the team of advisers here at McCreas provide wide-ranging financial advice for every stage of life.  Please contact us if you would like to know more.