McCrea Financial Services announces new senior appointment
McCrea Financial Services is delighted to reveal the appointment of Grant Sneddon to our advisory team. He takes up the role of Independent Financial Adviser.
Although we are going through unusual times with the impact of Coronavirus, we remain focused on our growth strategy and with increased client numbers, Grant is joining to help look after existing clients and a number of new clients who are referred to us from a range of sources.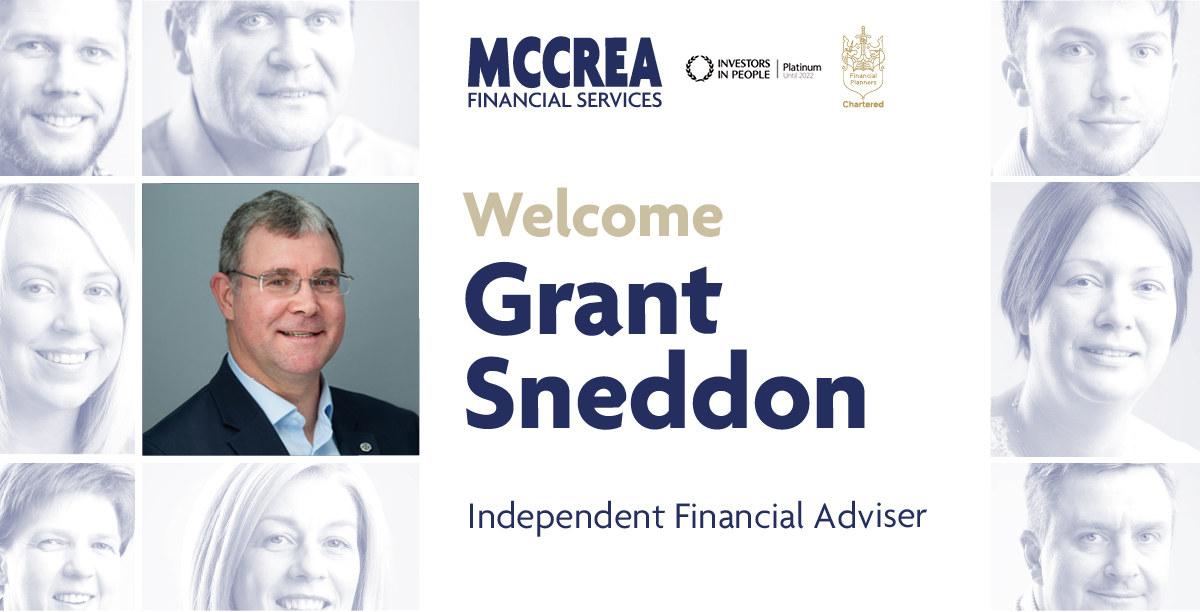 Grant joins McCreas from Policy Services / Virtue Money where he served as a Financial Adviser. Prior to that he held senior positions with Royal Bank of Scotland.
Grant arrives at McCreas with a wealth of professional accreditations and is presently nearing completion of the qualifications which will earn him Chartered Status.
Commenting on Grant's appointment, Managing Director Douglas McCrea says:
"We are delighted to welcome Grant to our team of advisers. He was the outstanding candidate with over 25 years' experience looking after clients and their financial affairs. Grant will achieve Chartered status over the coming months which highlights his depth of knowledge and will be a real asset for McCreas and our clients."
New Independent Financial Adviser Grant Sneddon adds:
"I am absolutely delighted to have joined McCreas. It is a privilege to join a company with such a good reputation and long track record providing independent financial advice to clients in Scotland and beyond". 
"The financial services industry has experienced a great deal of change over the last 25 years along with periods of market and economic uncertainty, all during a time in which I was helping clients and building my career.  To have joined a company which has stood the test of time and negotiated these challenges so positively is a wonderful professional opportunity."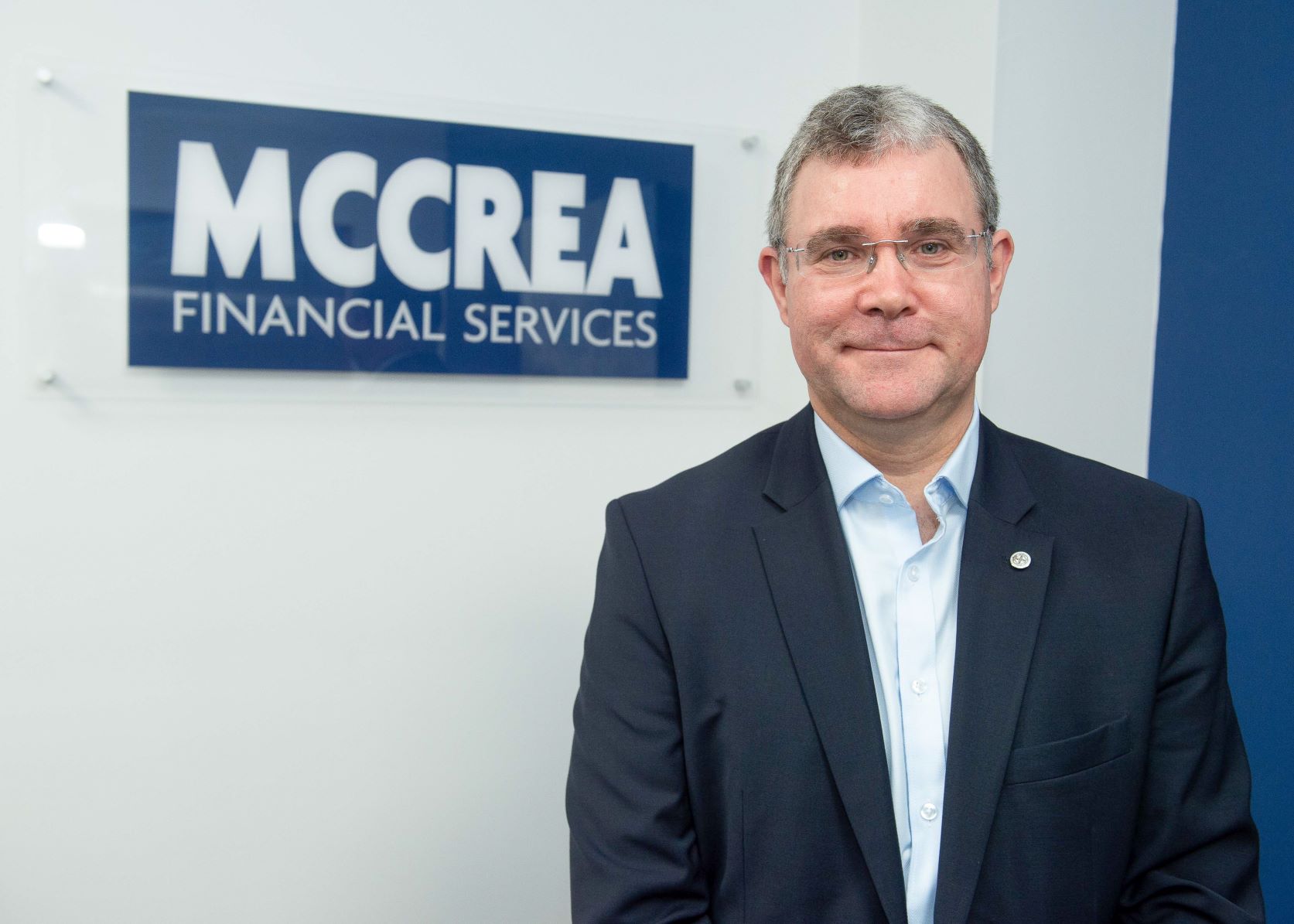 Grant will fit in well at McCreas and the can-do attitude adopted by the business alongside their extensive support of charitable good causes as he enjoys the outdoors and particularly road cycling, the odd game of golf and swimming. 
Grant was involved with Falkirk Round Table for many years and is now a member of Falkirk & Larbert 41 Club. In May 2019, Grant was one of 16 members of the 41 Club who cycled the coastline of Wales known as the Dragons Spine, covering just under 400 miles, and climbing around 18,000 feet in 4 days. The team raised the fantastic sum of £22,000 for charity. For Grant's full profile and contact details, click here.
Our team of advisers at McCrea Financial Services can provide you with advice on all aspects of financial planning including mortgages, retirement planning, pensions and investments.  If you'd like to find out more about how we can help you, please browse some of our information here or contact us today by phone or email for a no-obligation chat.