McCrea Financial Services extend partnership with Glasgow Warriors
Glasgow Warriors will once again have the support of their longest-serving sponsor ahead of the 2021/22 campaign getting underway, with the renewal of our sponsorship of the club for a further two seasons.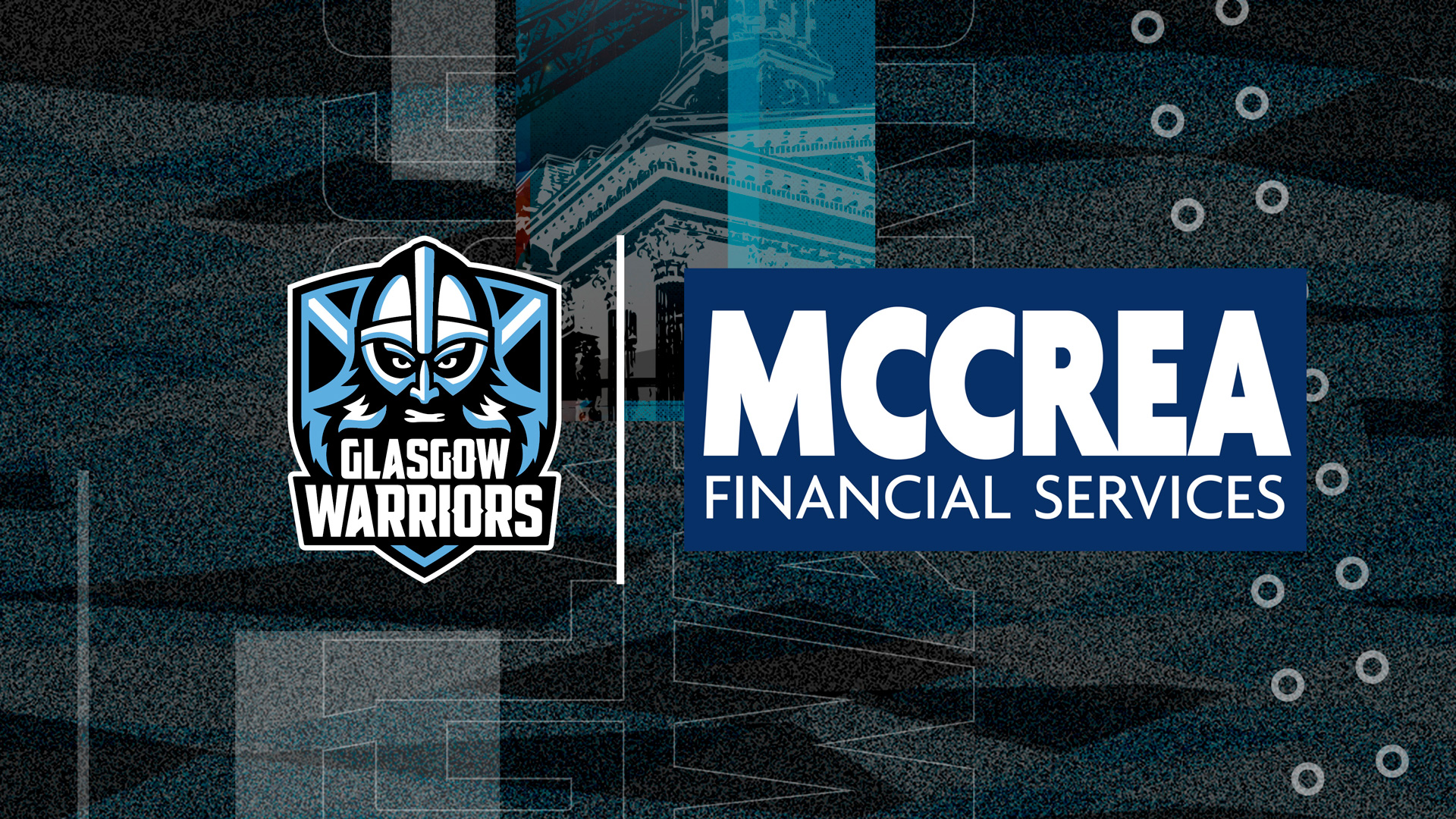 The new deal will see us extend our support of the Warriors up to 15 seasons, having been a part of the club's journey from the days where they played at Hyndland with only a few hundred supporters.
Our association with Warriors has also coincided with the most successful on-field period in the club's history, including the 2015 Guinness PRO12 title victory and reaching an inaugural Heineken Champions Cup quarter-final in 2017 both experiences we've been delighted to share with clients and colleagues over the years.
Glasgow Warriors players past and present have also benefitted from the close association, with the club's record holder for appearances, Rob Harley, amongst those to have utilised McCrea Financial Services' experience.

"To have the support of McCrea Financial Services behind us once more is a real asset to the club," Harley told glasgowwarriors.org.
"They're a company who have a strong connection to both this club and the city of Glasgow, and they've been a part of the club's commercial family for as long as I've been with the Warriors.
"I can also speak first-hand about their expertise and experience, which has been a real benefit off the field. On behalf of the club, we're looking forward to continuing our partnership over the next couple of seasons."
Douglas McCrea added his thoughts on the new deal "We are delighted to commit to another two seasons with Warriors, a club which has come to mean a great deal to us, to our clients and to Glasgow in recent years.
"It seems appropriate to be announcing the sponsorship renewal during National Pensions Awareness Week 2021, another area of long-term commitment by our own team on behalf of our clients and their long term aims for a secure financial future and one we hope to be able to help many more Warriors supporters and players with over the coming seasons. 
Like every Warriors supporter, we can't wait to get back to Scotstoun to cheer on Rob and the rest of the team and greatly look forward to the next two seasons of this long-standing partnership" 
If you would like to head along to a Warriors game courtesy of McCrea, please follow us on facebook or twitter or sign up to our monthly blog all of which regularly features competitions for tickets and signed Warriors merchandise. 
Of course if you'd like to have a chat about your financial planning or simply to find out more about what we do, you can reach us here.