McCrea Mortgages PTFC January Moment of the Month
With no Partick Thistle games played during January, we unfortunately are unable to present a McCrea Mortgages Player of the Month award for January 2021.
Instead, the team at McCrea and Partick Thistle are now accepting nominations for a special McCrea Mortgages January Moment of the Month award.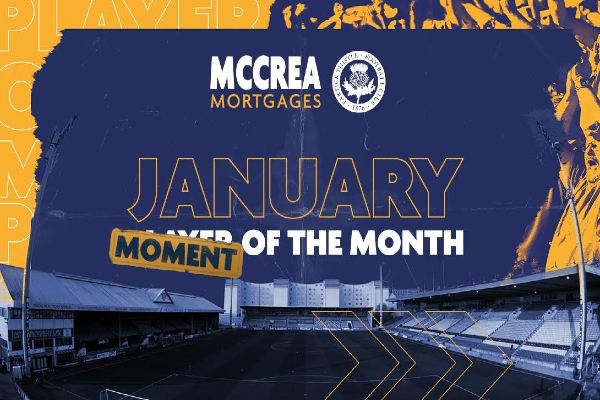 The January Moment of the Month can be a favourite match, a favourite goal or something else associated with Partick Thistle Football Club – the only rule is that it must have taken place in the month January and can go as far back in their history as you wish.
You can nominate your favourite January moment of yesteryear on any of Partick Thistle's social media channels or by emailing media@ptfc.co.uk using the subject title "January Moment of the Month"
Closing date for nominations is 3pm on Wednesday, 27 January.
Nominations will be reviewed before supporters will vote on their favourite throughout next week to crown their McCrea Mortgages January Moment of the Month.
Don't forget you can follow us on twitter and facebook where we provide useful updates and the latest news on getting the most out of your finances as well as finding the right mortgage deal for you.