McCrea Nominated for MoneyAge Financial Adviser Award: Small to Medium Firm of the Year
McCrea Financial Services are delighted to announce that we have been nominated for the MoneyAge Financial Adviser: Small to Medium Firm of the Year Award!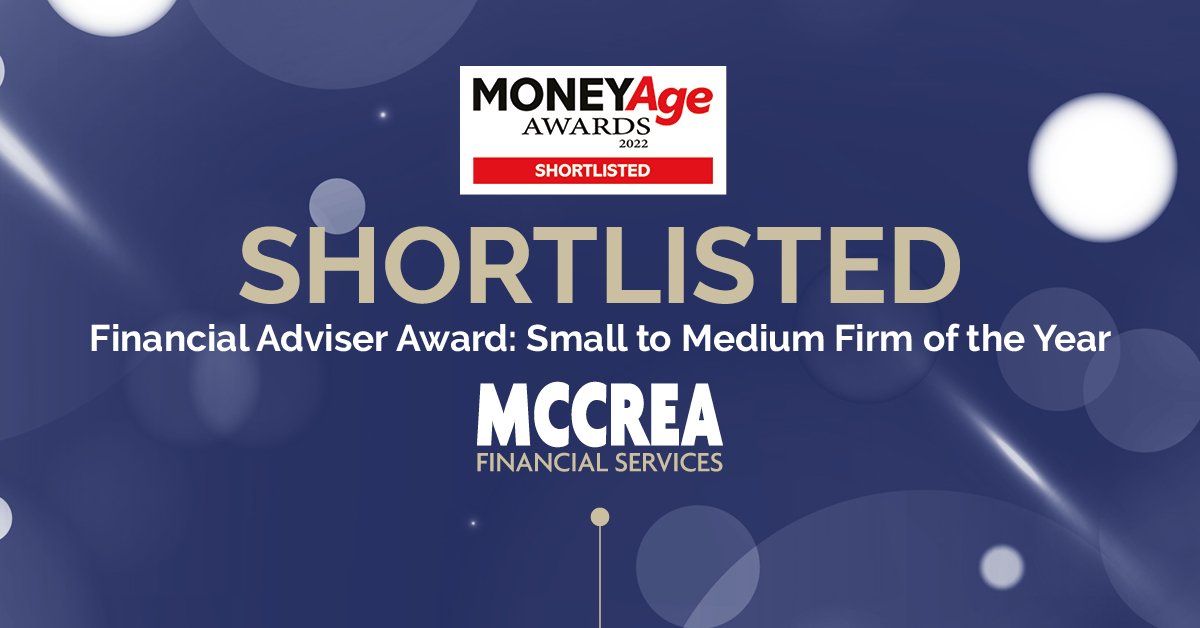 McCrea will be competing with 11 of the best Small to Medium Independent Financial Advisers across the UK to claim the award, with the winner being announced on the 13th October at the Awards Gala Dinner in London. The shortlist for the nominated firms can be found here. 
This latest nomination comes after a great last 12 months for McCrea. Over the year we've received various awards such as the Best Income Pension Income Planning Specialist in Scotland, we were the only firm in the UK to receive the 2021 Gold Standard Award for Retirement Planning, and were also featured in the Citywire New Model Adviser Top 100 list for independent financial advisory firms in the UK. 
Our most recent award recognition, and arguably one of our most important, was having our Investors in People Platinum (IIP) Award recognition extended until April 2025. IIP Platinum is the international standard for people management and enables organisations to benchmark against the best in the business on an international scale. The standard defines what it takes to lead, support and manage people effectively to achieve sustainable results - securing platinum level from IIP is the highest recognition that any company can secure. The recognition that we have received demonstrates the highly qualified, experienced and hard-working team that we have here at McCrea, which helps the company to be in a position to be nominated for these prestigious awards. 
McCrea Financial Services are Independent Financial Advisors, based in central Glasgow who provide advice on investments, mortgages, pensions, retirement and tax planning. If you would like to have a friendly, no-obligation chat with us regarding any of these areas, then please do get in touch.