McCrea West of Scotland Fundraising Dinner
As proud club sponsor of McCrea West of Scotland Cricket Club, we are delighted to be able to support the club in promoting their fundraising dinner on Sunday 17th September to raise funds to renovate the pavilion at one of sport's most historic venues, Hamilton Crescent.
The dinner, which will take place at the DoubleTree Hilton in Glasgow, will be hosted by popular broadcaster Dougie Donnelly, and will feature high profile guest speakers from across the sporting world such as former Rangers and Scotland football manager Alex McLeish, Celtic legend Frank McAvennie and Golfer Gordon Sherry.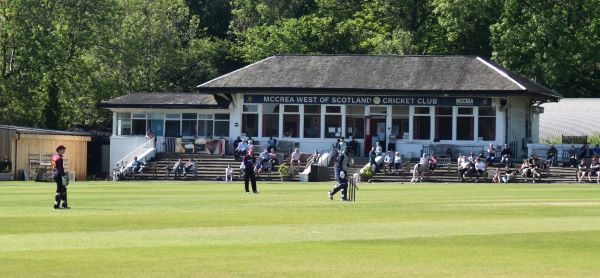 The date of the dinner, September 17th, coincides not only with the conclusion of the Scottish cricket season, but also with the one-off 150th anniversary football international between Scotland and England on September 12th. West's home of Hamilton Crescent was the scene of the world's first football international match, where Scotland and England met in a 0-0 draw on St Andrew's Day in 1872. 

The pavilion at Hamilton Crescent was opened 100 years ago and has hosted some of the greats of cricket over the years. Sadly in early 2021, the pavilion was badly affected by water damage, with the current estimate for a complete renovation being at more than £500,000.

If you would like to purchase tickets for the fundraising dinner to help support the renovation of one of sport's most historic venues, you can do so here - it promises to be a great evening with over 350 tickets being sold so far! 

More information about the restoration fund for the Hamilton Crescent pavilion, as well as how you can contribute if you cannot make the fundraising dinner, can be found here; 

Many thanks for your continued support!