McCrea Winner Ryan Wilson leading by example
Glasgow Warriors co-captain Ryan Wilson has been named as the McCrea Financial Services Warrior of the Month for December, with Head Coach Danny Wilson paying tribute to the back-rower's leadership over the season so far.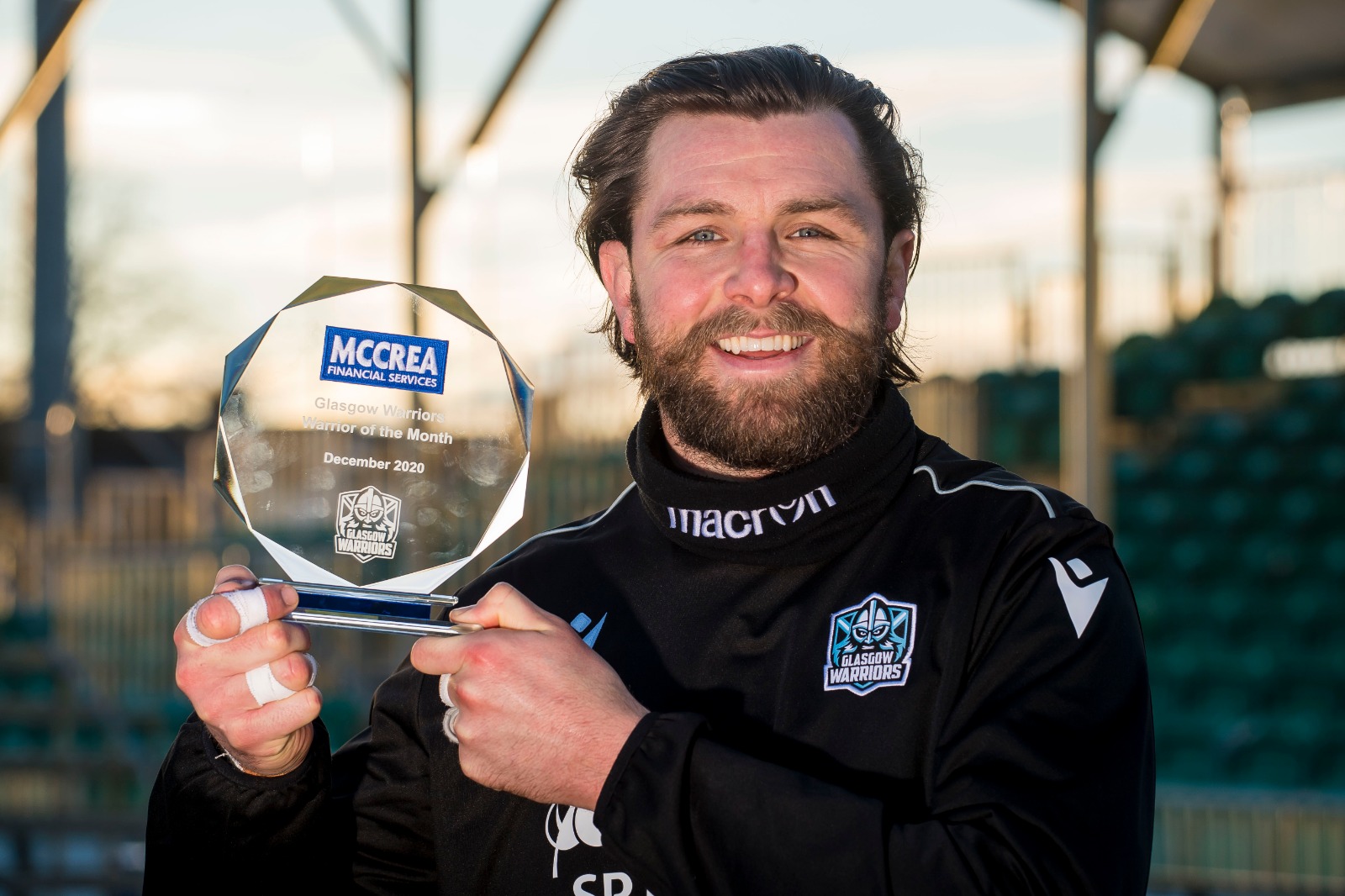 With over 30 players featuring in the club's games against Exeter and Dragons, and with only two of Glasgow's four scheduled fixtures in December taking place due to COVID-19 protocols, the club's coaching team opted to nominate this month's winner considering the work that often goes unseen by the Warrior Nation.
Performances on the pitch are only part of the criteria that lead to player's nominations for Warrior of the Month and often player's attitudes on the training paddock and around the club are key factors in their shortlisting.
Ryan Wilson's tireless work in driving the club's culture, particularly throughout the various challenges faced because of the ongoing pandemic, was highlighted by the Warriors coaching team.
Now in his fourth season as skipper, December saw Wilson – alongside Pete Horne – pass Graeme Morrison for third on the club's all-time appearances chart by running out for the 179th time in Glasgow colours.
Remarkably, this is the first time in a ten-year spell at the club that the 31-year-old has taken home the club's monthly award.
"For me Ryan has been an outstanding leader in really difficult times for the club," said Danny Wilson.
"In a period where we have welcomed new players into the squad on short notice, Ryan has been absolutely fantastic in bringing the group together.
"He has welcomed new players in, helping them to understand what it is to be part of our group and what it means to be a Glasgow Warrior.
"I think in tough time and through adversity you see the true character of a man and that's certainly been the case with Ryan."
On receiving the award Ryan said, "It's been a tough old month with everything going at in the world and in rugby circles. We've been dealt some tough hands, but we're nearly through it and we're looking forward to getting back out on the pitch on Saturday against Edinburgh.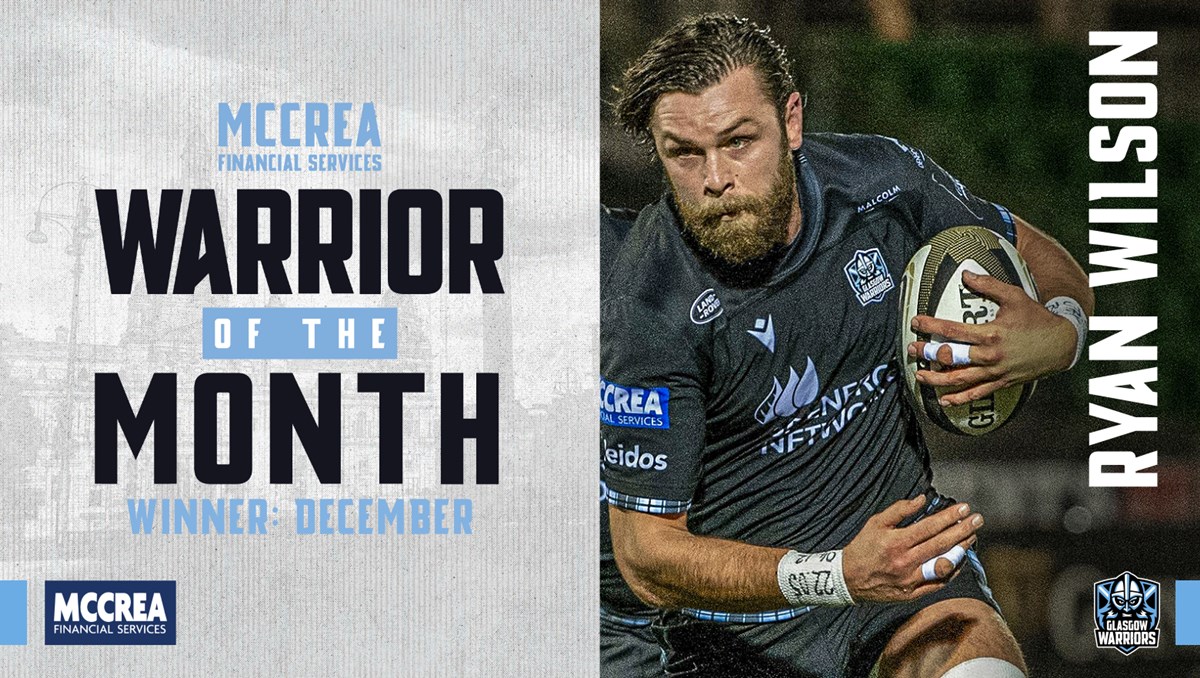 "Each week we are putting in a lot of hard work and when things don't go your way it can be tough. Part of my role as captain is to drive the standards in training and to keep everyone driving forward even in tough times. 
"We give everything we've got every week and I'd like to thank the fans for sticking with us and giving their time and energy to continue to support the club, it really means a lot."