McCreas Charity Golf Day for Action for Children Scotland
Last week saw the 9th McCrea Financial Services Golf day which took place on the Robert the Bruce Course at Turnberry.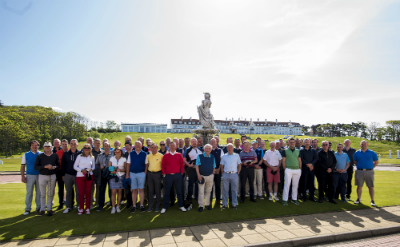 A shotgun start on a stunning day for our 19 teams could not have been better with the great conditions ensuring everyone was in a sunny mood and looking forward to their day on the course.
Our colleagues at Pike & Bambridge very kindly supplied a fabulous Jaguar E-Pace for our competitors to try and win with a hole in one on the second hole, whilst Rachael McQueen from the European Golf Challenge was the one to beat on the sixth hole with an international holiday worth £10,000 and a cash prize at stake!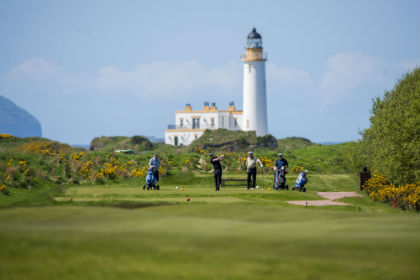 Most importantly of course was the reason we had organised what has become a key event on our charitable fundraising calendar which was to raise money for our nominated charity this year, Action for Children Scotland. 
Introducing the live scoring to our event kept up the competitive edge among the golfers which, of course, we switched off after everyone had completed 15 holes to ensure we had a few surprises during the prize giving.  Our congratulations go to Janus Henderson Investors, captained by Derek Bryden, who were worthy winners on the day.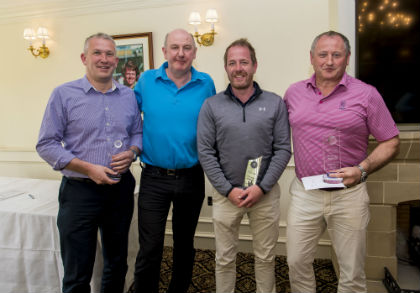 Meanwhile, one of the McCreas team captains, Jimmy Mitchell, had the rather less glamorous task of leading his team to collect the losing prize trophies.  Appropriate perhaps that they had called their team The Bogeymen!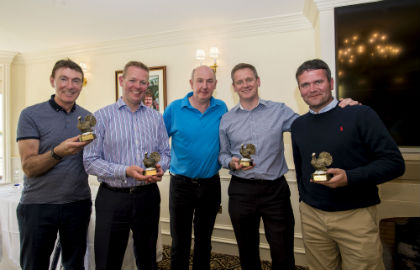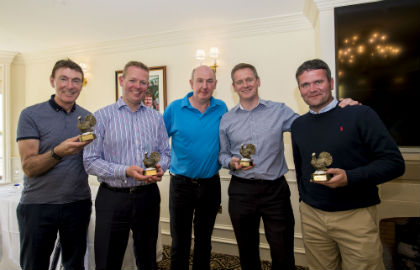 With the above mentioned incentives as well as penalty bunkers, a raffle and a number of mystery fourballs kindly donated by golf clubs the length and breadth of Scotland, we are delighted to confirm that we raised £6,390 for the charity from this years' event. 
Our sincere thanks go to the many supporters who once again contributed with the purchase of a 4-ball team on the day, contribution to the raffle and, for many, an inadvertent visit to one of the penalty bunkers in addition to their team places.
We can't conclude our story of the day without offering our commiserations to a number of Partick Thistle supporters who were there on the day and had to leave sharp to head to the play-off game at Livingston including our own Douglas McCrea.  A disappointing outcome for the Jags this season but one, we are assured, did not affect their enjoyment of a great fundraising day.