McCreas reveal 2017 charity partners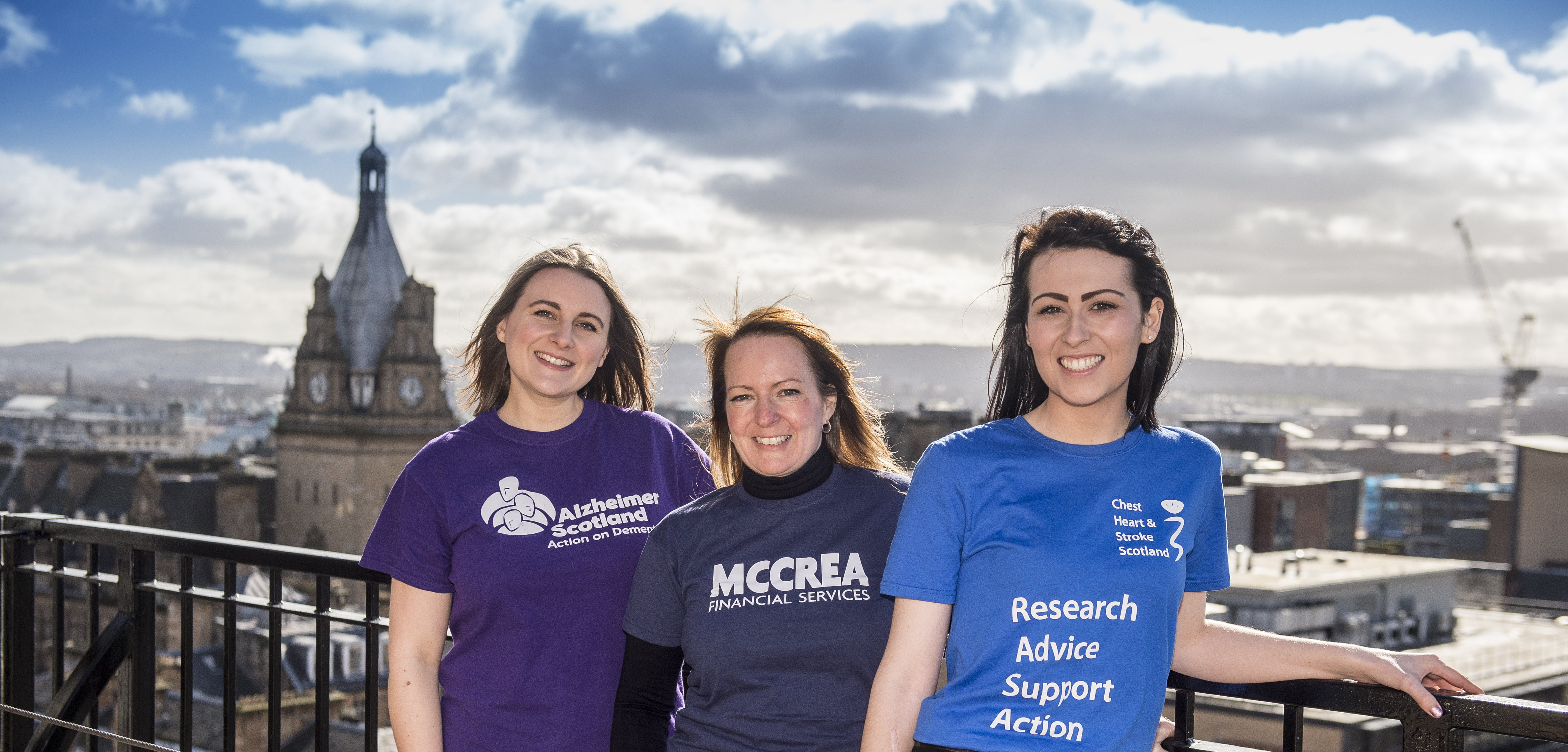 Key headlines:
McCrea Financial Services reveals support for Alzheimer Scotland and Chest Heart & Stroke Scotland after 4,000 votes cast online at mccreafs.co.uk
#2017Seconds campaign launches to encourage colleagues and clients to engage in just 33 minutes of activity to support charities
Over £400,000 raised for charity over the last decade
Commitment to break the half a million pounds funds raised in 2017
McCrea Financial Services is also a key sponsor in football, rugby, golf and tennis
LEADING business McCrea Financial Services today revealed its 2017 charity partners after more than 4,000 votes were cast.
Chest Heart & Stroke Scotland (40%) and Alzheimer Scotland (25%) won the public vote – contacted online at www.mccreafs.co.uk – and will now be supported by the team at McCrea Financial Services for the duration of 2017 as "official charity partners".
McCreas also have a long track record of supporting charity in Glasgow and beyond, having raised over £400,000 over the last decade. In 2016, the company supported Beatson Cancer Charity and Venture Trust.
Through a range of fundraising activities, staff at McCreas will be aiming for the half million mark during 2017.
The partnership kicked-off above the Glasgow skyline as representatives from both charities met with McCrea Financial Services head of marketing & sponsorship Elaine Hamilton, to promote the #2017Seconds campaign.
Douglas McCrea, Managing Director at McCrea Financial Services comments:
"Our first ever public vote has been a huge success and on the back of 4,000 votes we're pleased to welcome Alzheimer Scotland and Chest Heart & Stroke Scotland to the team at McCreas. We are committed to supporting them as much as possible during the course of 2017, a year in which we hope we might cross through the half a million pound mark for fundraising.
"Our #2017Seconds campaign is really simple: it's the idea that anyone can support one of our chosen charities with as little as just over half an hour's effort.
"Both charities do wonderful work, with different communities who greatly rely upon them, and so here's to a fantastic year working together."
Fiona Lewis, Corporate Fundraiser at Alzheimer Scotland adds:
"We are thrilled about our partnership with McCreas and cannot thank everyone enough for choosing to support people living with dementia. All funds raised from the creative #2017Seconds campaign will be used to fund our vital dementia support services including our 24-hour Freephone National Dementia Helpline (0808 808 3000), Dementia Advisors and our Dementia Resource Centres across Scottish communities.
"With over 90,000 people in Scotland living with dementia and the number on the increase, dementia is currently one of Scotland's biggest health and social care challenges and it isn't going to go away. We are passionate that nobody should face dementia alone and work tirelessly to put dementia firmly in the spotlight to raise funds to support the thousands of Scots and their families affected by the disease."
Andrea McIntyre, Fundraising Manager (West of Scotland) at Chest Heart & Stroke Scotland says:

"Chest Heart & Stroke Scotland is delighted to have won the joint accolade of McCrea's 2017 Charity of the Year. We currently work with 18,000 people living with heart and lung conditions, or recovering from a stroke, across Scotland. Support from McCreas will make a huge difference, enabling us to deliver vital services to more people, helping them live stronger, longer lives. Gentle exercise and movement can often be a key element of rehabilitation for the people we support so we are looking forward to getting on board with the #2017Seconds Campaign."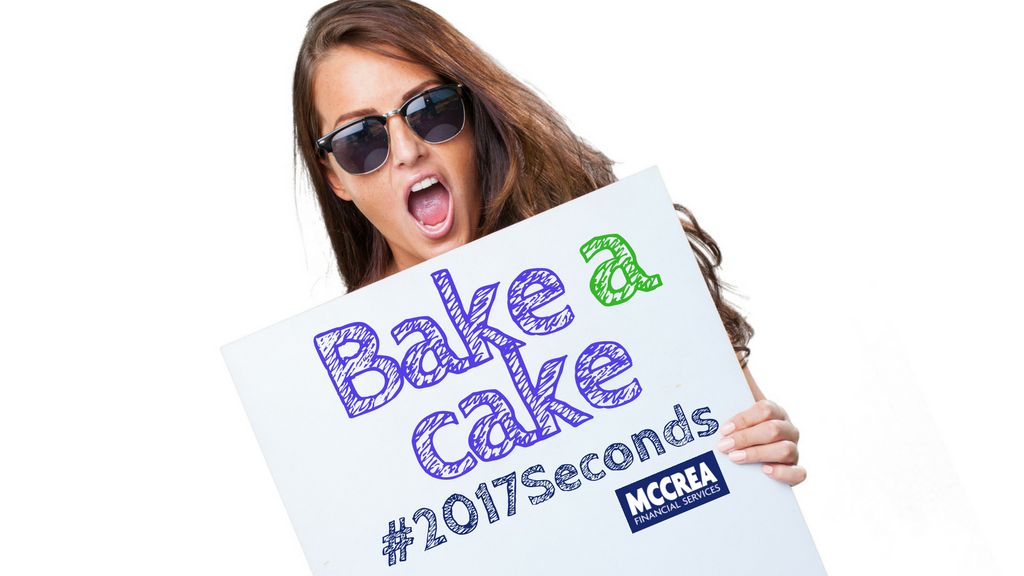 McCrea Financial Services have come up with their own list of the types of activities can be achieved in 33.3 minutes (2017 seconds), and be sponsored:
Run or walk 5k
Cake bake
Abseil down a large building
Learn a magic trick
Tell a lot of jokes (as many as you can fit in, funny optional)
Learn to juggle
Ironing
Wear a silly hat
Get your hair cut
Ride a bike
McCrea Financial Services have been providing professional financial planning advice and assistance to individuals, businesses and charities since they were formed in 1999 by Managing Director, Douglas McCrea.
Based in Glasgow, but serving the whole of the UK, as well as clients abroad, McCreas pride themselves on a professional and friendly service.
As part of a commitment to the city where it all started, McCreas are principal sponsors of Partick Thistle and Glasgow Warriors, as well as supporting other major sports and events, including World No. 1 & Wimbledon Wheelchair Singles & Doubles champion Gordon Reid, the Scottish Seniors Golfing Society, and the Scottish Women in Sport Awards.
You can donate to McCreas fundraising efforts via Virgin Money Giving - here!