McCreas support Grassroots and Professional club football this season.
We are pleased to announce our continued sponsorship of Partick Thistle Football Club, as well as a new sponsorship partnership with Broomhill Sports Club.
To celebrate this exciting news, and continued sponsorship with the Jags, (for the 17th consecutive year), we were delighted to welcome Broomhill 2006s boys football team to the Energy Check Stadium at Firhill on Tuesday 18th September, where they took on four of Partick Thistle's First Team players in a series of challenges.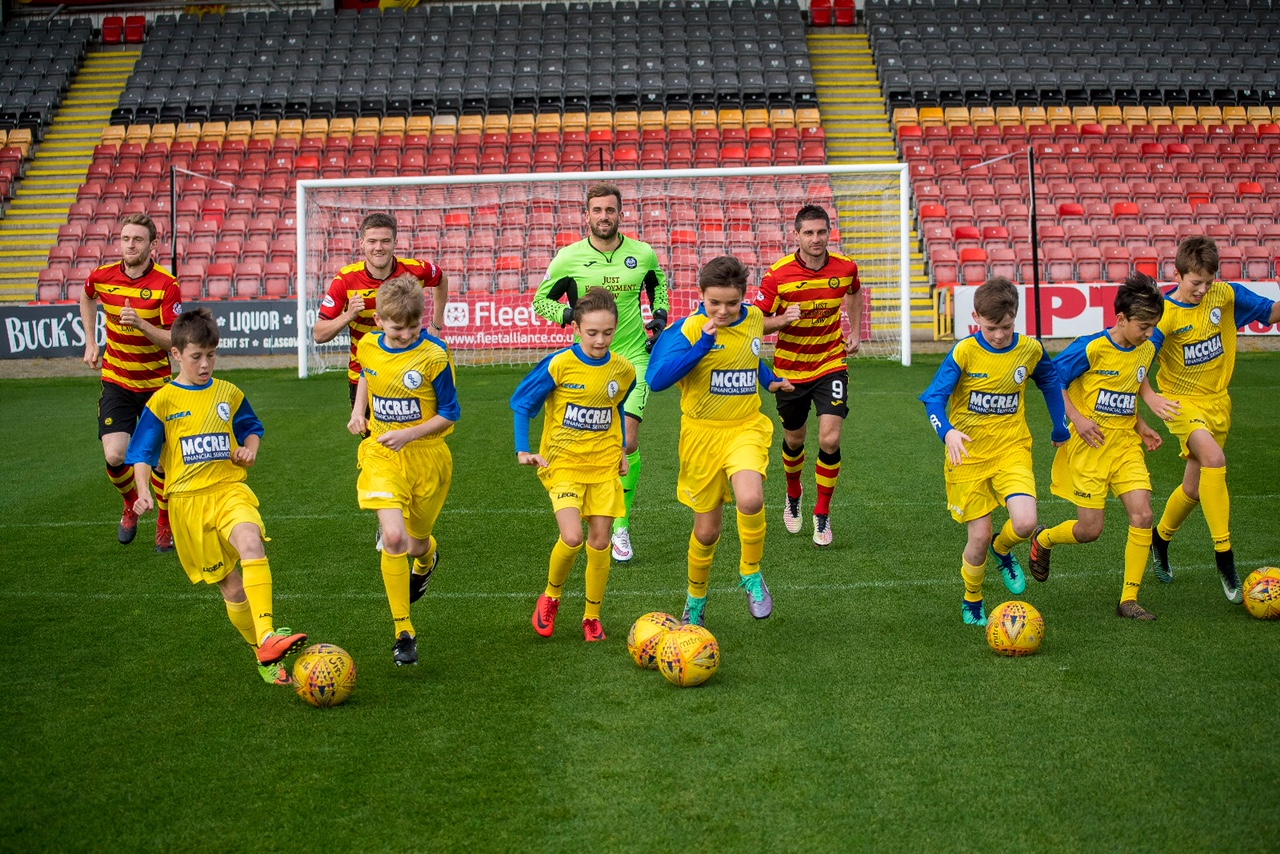 BSC 2006s boys football team on the pitch with (l-r) Niall Keown, Blair Spittal, Cammy Bell, Kris Doolan
Gerry Britton, Partick Thistle Football Club Chief Executive, said: "It's fantastic to renew our partnership with McCrea Financial Services for what is now its 17th year.  Douglas and his staff are great to work with and constantly try hard to find unique ways to activate their sponsorship. Similarly to ourselves, McCreas is always keen to involve the local community in the work they do, and it was great to have Broomhill Sports Club along to the stadium to test their skills against some of our first team players as part of the launch.
"As always we look forward to working closely with everyone at McCreas as the season progresses. Long term partnerships such as this are so important to a Club like Thistle and, as ever, we are extremely grateful for the support from Douglas as we work towards a successful Ladbrokes Championship campaign."
The event at the Energy Check stadium involved players from Broomhill Sports Club taking on Thistle goalkeeper, Cammy Bell, in a one-on-one; telling jokes to centre half, Niall Keown in an attempt to make him laugh; a one-on-one challenge to beat Blair Spittal and score; and finally competing against fans' favourite, Kris Doolan, on who had the best goal celebration.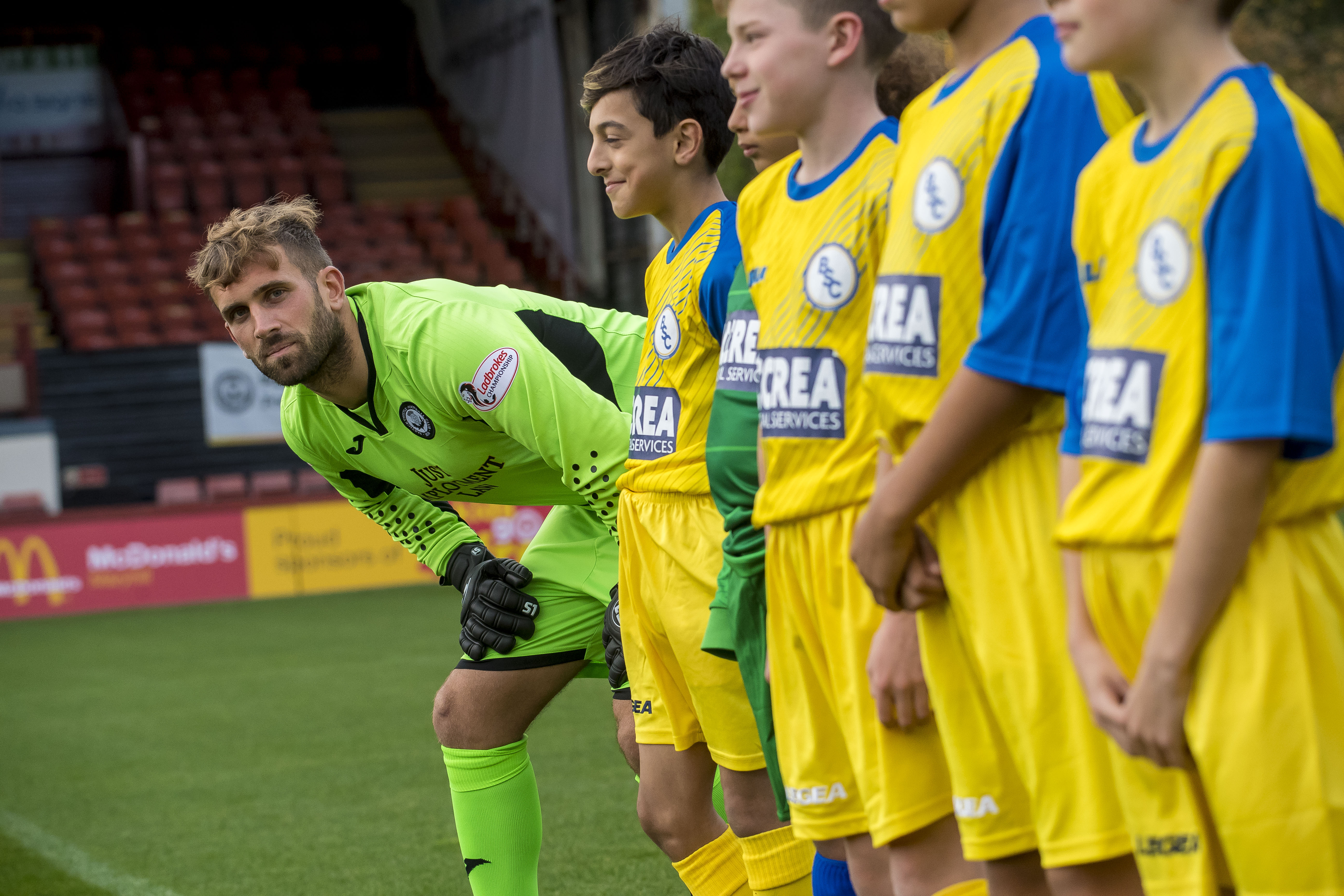 Douglas McCrea, Managing Director of McCrea Financial Services said: "As a business based in Glasgow, we work hard to support our local community. We were delighted to provide the kids at Broomhill the opportunity to meet some professional footballers, test out their skills and have a kick-about at Firhill – an experience we hope will stay in their memories for a long time. As we continue our support of Thistle, we are backing the Jags in their pursuit of an automatic return to the top flight."
McCreas makes the most of its sponsorship agreement with Partick Thistle, and leading pro rugby club, Glasgow Warriors, to allow its clients and their families access to top sporting events through complimentary tickets and hospitality, as well as 'money can't buy' opportunities such as this for the youngsters from Broomhill!
McCrea Financial Services are based in central Glasgow and provide a wide range of services including mortgages, pensions and retirement planning.  If you think this may be of interest, why not get in touch by calling 0141 572 1340 or emailing us for more information.