McCreas team sleeping out for homelessness on Fri 5th October!
What is Action for Children Byte Night?
Byte Night, organised by Action for Children is now the UK's largest corporate sleepout event, with individuals and teams sleeping out to raise vital funds to prevent youth homelessness.
It all began in 1998 when 30 individuals slept out in London and raised £35,000. Since then Byte Night has grown to cover 12 different cities in the UK and over 1,500 people slept out in 2017.  It is also one of the UK's top 20 mass participation charity events and has raised over £10 million since it's inception. This year Byte Night is taking place on Friday 5th October, across 12 locations within the UK.
McCreas Byte Night team
To support the cause, our McCreas Byte Night team: Andrew, Ashleigh, Carley and Emily have dedicated themselves to the big sleep out in Blythswood Square Gardens this Friday.  They have their sleeping bags at the ready and are preparing for a long cold night with rain forecast from 7pm and temperatures dropping to five degrees according to the current BBC weather forecast!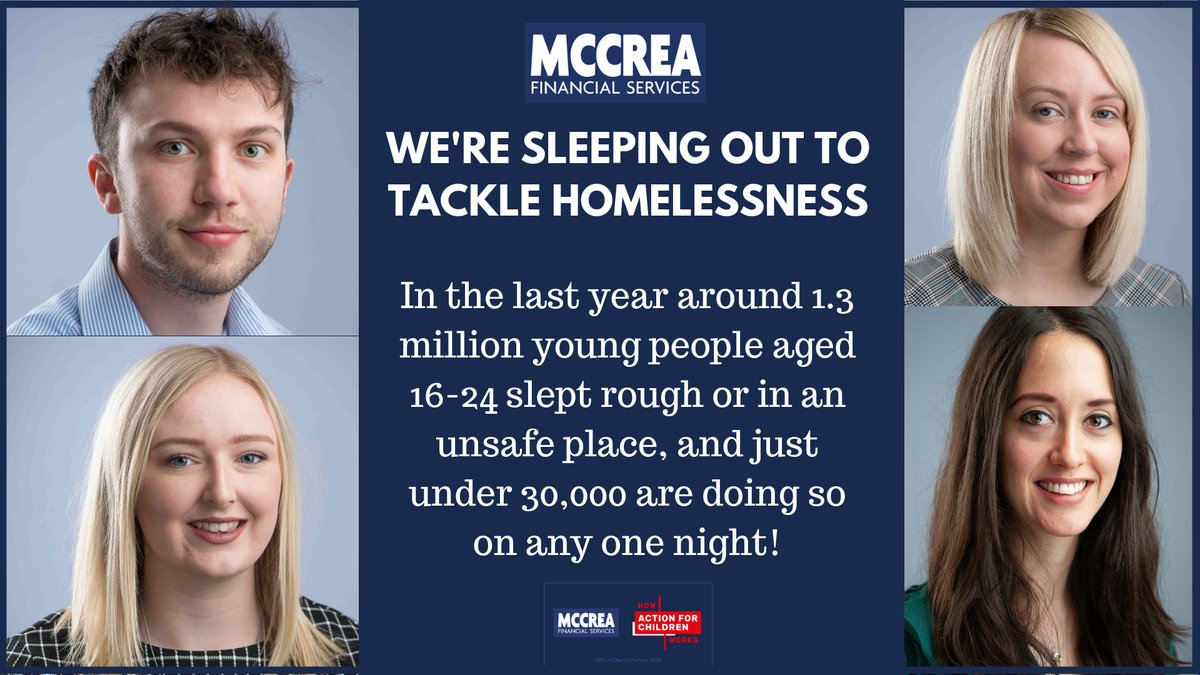 Of course, this is just one night the team will have to sleep out, in comparison to the 83,000 young people who are homeless in the UK every year and who have to call the streets their home every single day, through no fault of their own. Family breakdown, mental health issues and abuse in the home are just a few of the causes which lead to many young people becoming homeless. Action for Children has supported many young people to a safe and happy future. Unfortunately, so many more still need our help.
Your support will allow Action for Children Scotland to continue to help thousands of young people to build better lives by providing essential support, accommodation, education and training. Please help us raise funds for such an important cause.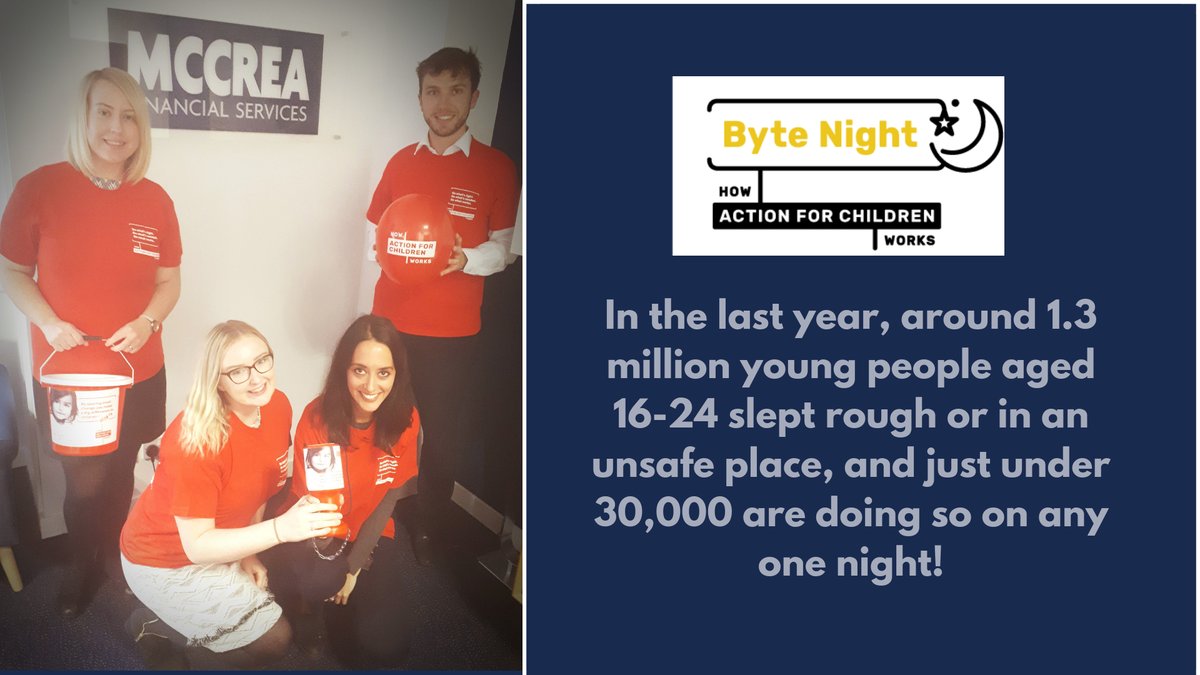 You can keep up-to-date with how the team are getting on during the run up and live on the night, but there is not much time left so please, if you can spare even a little we would really appreciate your support!
To donate please click here.