More on the Importance of Critical Illness Cover
You may recall from reading our earlier article that we talked about the importance of the different types of insurance protection available. As with life assurance there are different ways to buy critical illness cover.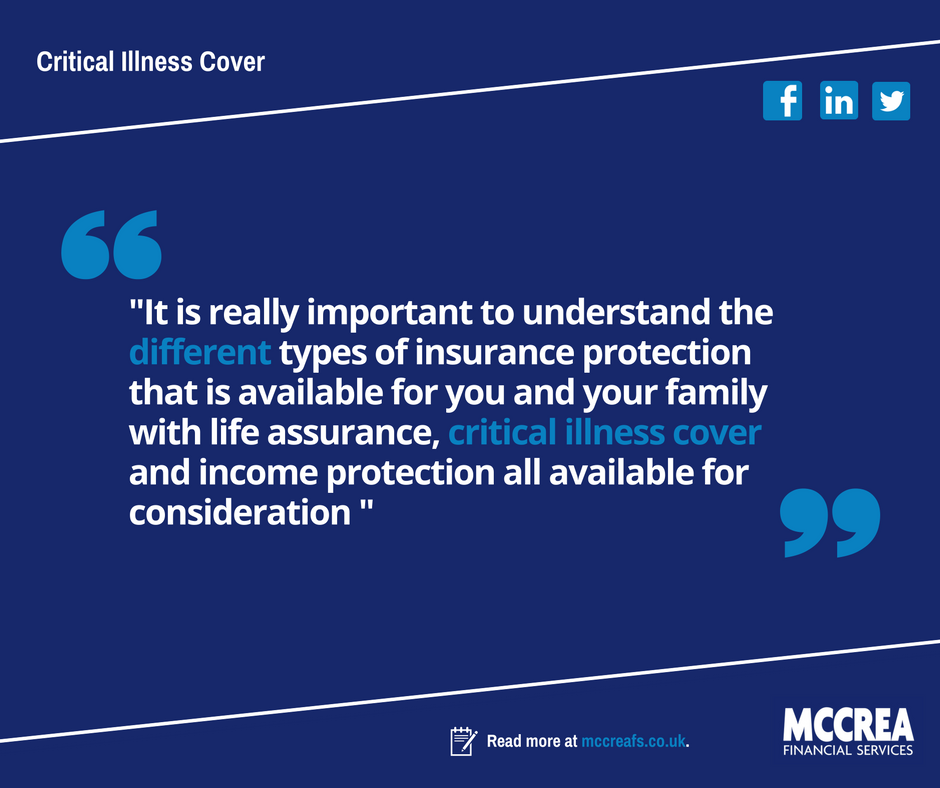 You can buy it to cover you for the rest of your life – a 'whole life' policy – or you can buy a policy that will cover a fixed term, and these policies are usually used to help protect a mortgage or other loan.
Critical illness policies can have life assurance included and will pay out 'on death or earlier diagnosis of a critical illness' as the policy wording is likely to say.  This will usually be less expensive than buying two separate policies but you do need to remember that the policy will only pay out once. So if you make a claim for a critical illness you will have no life cover, and the very illness that you claimed for may prevent you from being able to buy any more life assurance.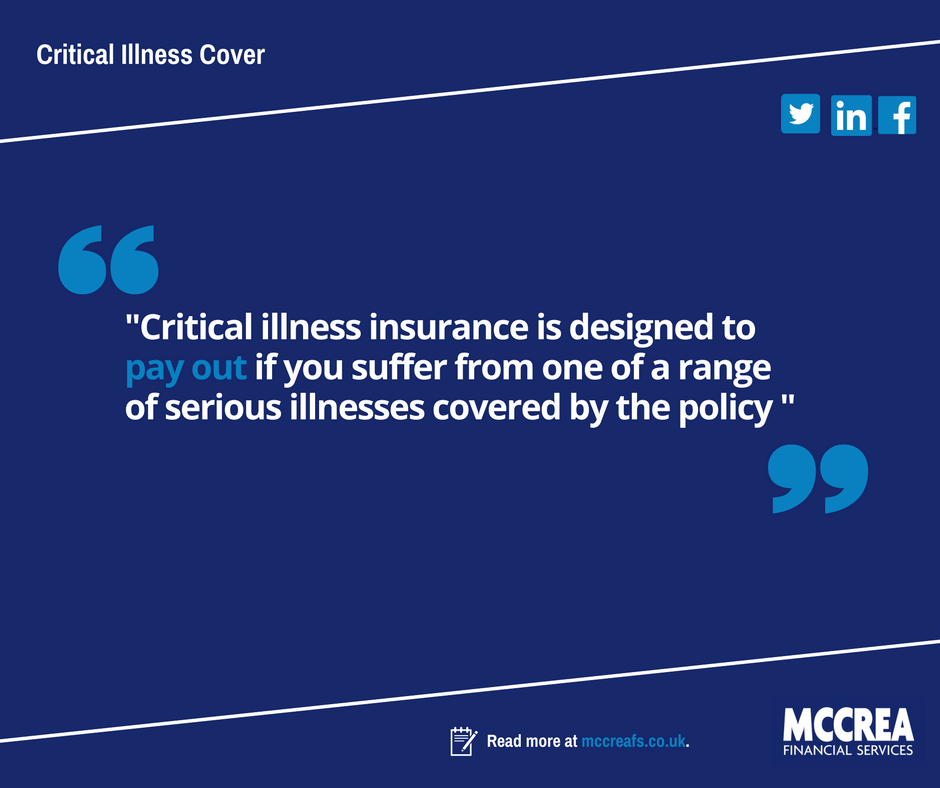 Which brings us to the most important issues to consider. How do you decide whether you need to have life assurance, income protection or critical illness? Or do you need all three? Two out of three? The answer is that there is no right answer. It's down to your individual circumstances, the debts you and your family have outstanding, the family commitments you have, and the consequences of you suffering a serious illness, being unable to work or dying.
And remember that 'suffering a serious illness' is not always the same as being 'unable to work'. A bad back might prevent you from working and so would allow you to claim on an income protection policy, but it wouldn't trigger a critical illness claim. Conversely you might be fit to go back to work six weeks after a heart attack and so your income protection would be no good but your critical illness would pay out, assuming your heart attack met the policy conditions.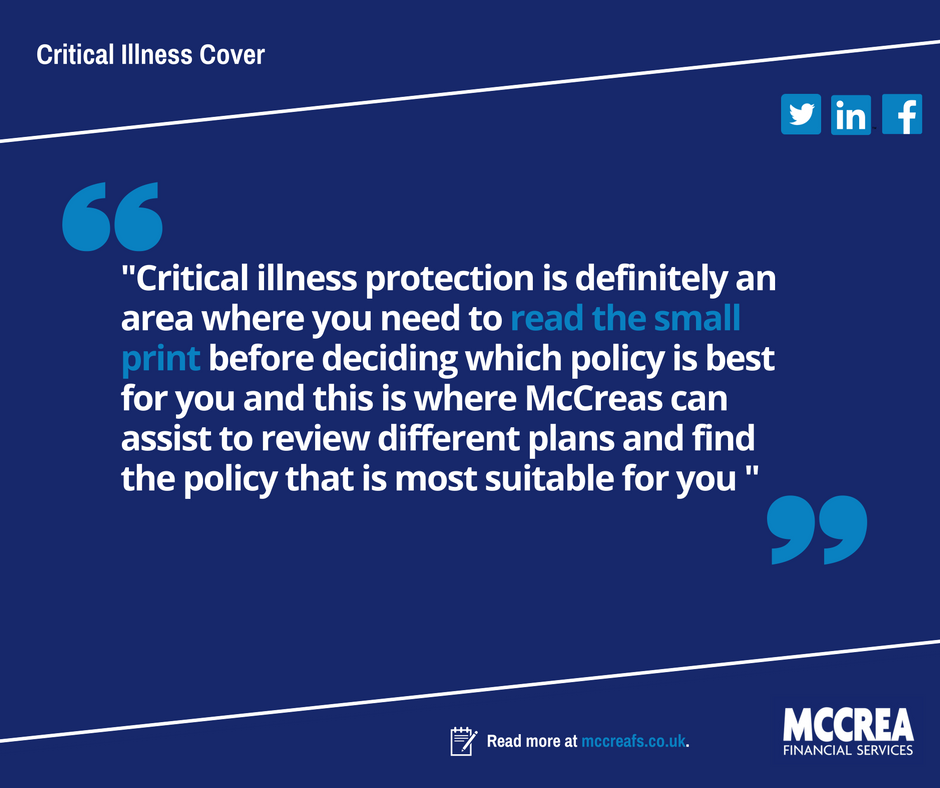 A good starting point is to look at the cover your employer provides. Most public sector employers will continue to pay your income if you are off work sick, often for up to 12 months, and they will probably pay a couple of years salary if you die while employed by them. So it may be that you can buy critical illness cover since you will already have some income protection and life cover. If you are self-employed, or your employer doesn't offer these benefits, then you may decide that life cover and income protection are more important. You really need to talk to talk an independent financial adviser who will be able to talk you through the differences and help you assess which option is best for you.  McCreas have protection specialists available to discuss your situation.  You can contact us here for more details and to make a no-obligation initial appointment.