Mortgage Assistance Over the Coming Months

People hoping to move house or remortgage their home have been faced with disruption in the mortgage market as lenders try to keep up with the fast moving Covid-19 situation in the UK.
With the latest safety advice on social distancing meaning that home viewings and valuations cannot go ahead at this time, the government have advised all those who can delay moving house to do so by mutual agreement between buyer and seller. Lenders have agreed to facilitate these delays by extending house purchase loan offers by three months.
Where it isn't possible to delay, they have advised it's important to maintain social distancing and scrupulous hygiene while moving home.
Many home buyers, and those in the process of remortgaging their own home, are finding it difficult to contact their lender for advice, as branches close and customer helplines are hit by increased call volumes and staff sickness.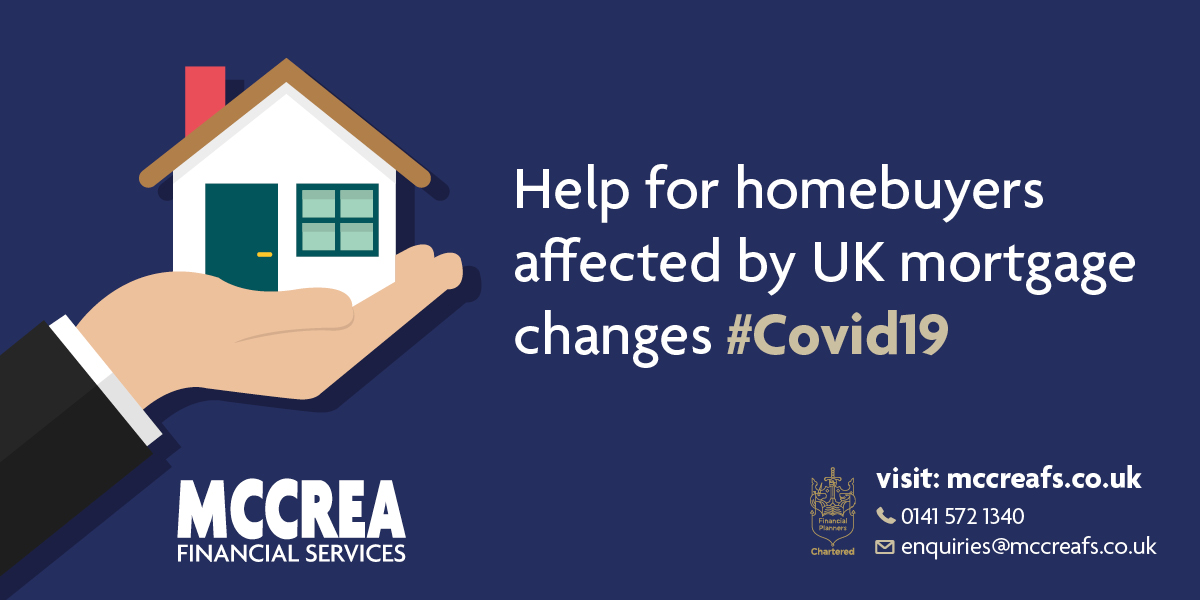 McCrea Financial Services mortgage advice team are working with our clients and colleagues and are available to help others seeking advice at the moment. 
If you are unable to delay your move or re-mortgage, we can work with our well-established network at major lenders to keep you up to date with what can and can't be done. 
Contact us now if you would like some mortgage advice or guidance.