November Player award goes to Kris Doolan
Kris Doolan has been voted the McCrea Financial Services Player of the Month for November.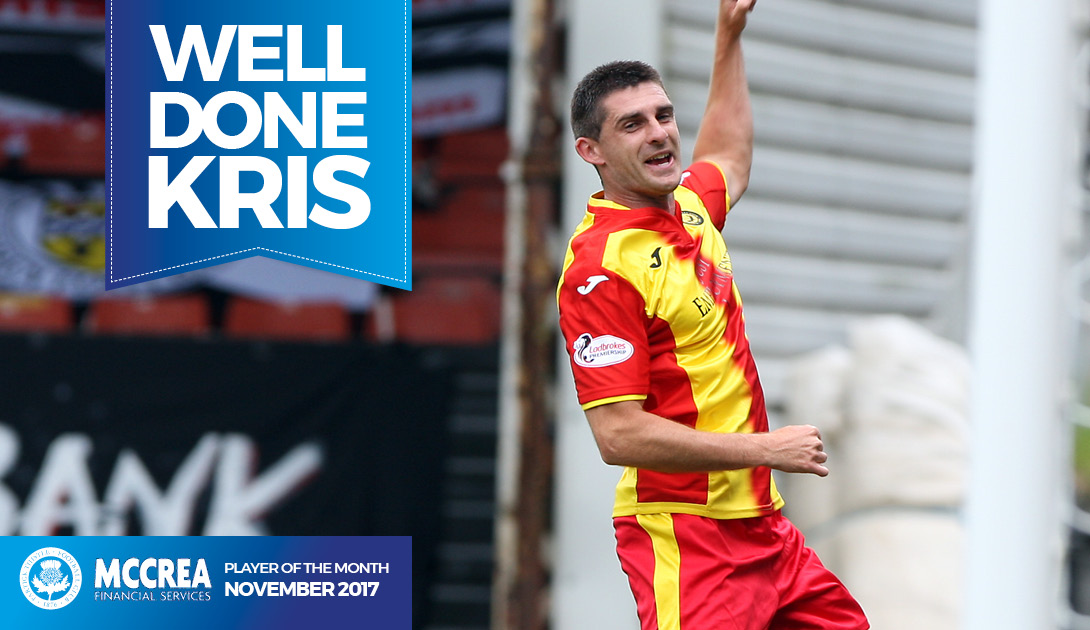 Mr reliable did it again in November when, despite nursing a knee injury which meant he only played 66 minutes across both games, he popped up and scored a vital equaliser at Tynecastle Park to ensure the visitors left with a point. It also spoiled the homecoming as Hearts returned to Tynecastle for the first time. What's more, the strike came courtesy of an excellent finish with his right foot – a collector's item if ever there was one!
On receiving the award, Kris said: "It has obviously been a tough start to the season for us but I think what has been really important is the fact we have all stuck together. The results haven't been good enough so far but this month gives us the chance to turn that aspect of our season around in order to start moving up the table and away from the bottom of the league.
"There's still a long way to go though and we have to focus and work hard during December - a month that could prove vital to our season.
"Scoring at Tynecastle was great and the fact it earned us a point on a day that was supposed to be all about Hearts was a bonus. To be honest though, I would happily have swapped it for three points instead of one!"
Copy courtesy of ptfc.co.uk