Our February Financial Wellbeing blog is available now

Top of the agenda for our team of advisers at the moment is the tax year end on the 5th April.  Tax planning can be quite complicated but with a range of tax allowances for consideration, it is well worth working with an adviser to ensure any savings, investments, pension contributions or withdrawals and even gifts to family and friends are considered as part of your annual planning.
Whilst we know it can be challenging with only six weeks to go, if you are concerned about the prospect of a large tax bill or feel certain you should be taking action, have a look at our Financial Fundamentals article and/or get in touch today.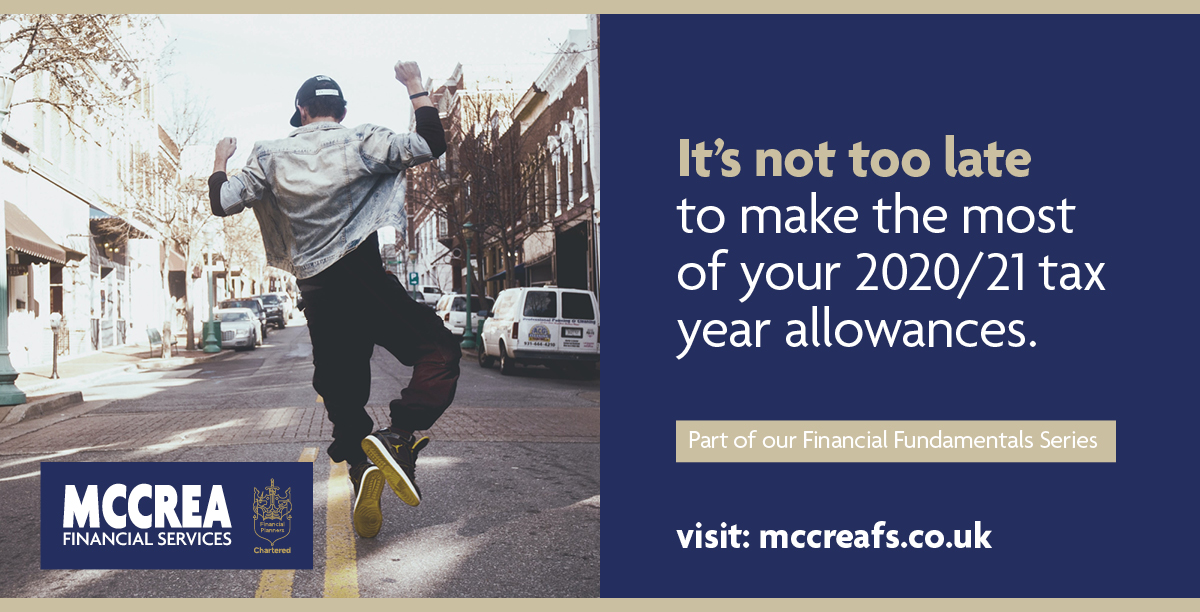 What won't have escaped your attention, is that of the impact of the extended lockdown on small businesses in the hospitality sector.  At the same time, because we're not able to go out, some of us are lucky enough to have additional savings.  We've got together with Glasgow based Inverarity Morton on some tips on great wine to buy as well as an offer from the Garden Shed Drinks company to save you 10% on a rather lovely bottle of gin!
You can read the full update here which has links to everyone mentioned as well as ways to contact us if you would like to find out more about how we can help you with your financial plans.