Over 60? Don't Assume You Can't Enter The Mortgage Market
Many of us look forward to the day we can pay off our mortgages for good, and it's common to factor in having done so to your retirement plans. But whether you're approaching, or already enjoying your retirement, you can still take advantage of a variety of mortgage products, even with a reduced retirement income.
Why might you take out a mortgage after the age of 60?
Just like homeowners of any age, borrowers might remortgage after the age of 60 to take advantage of substantial savings, or to avoid significant rate rises, while remaining in their own home. Unless you take action to move to a better deal, your lender will switch you automatically to their Standard Variable Rate (SVR) when you reach the end of a fixed-rate period on your mortgage. This can add hundreds or even thousands of pounds on to the annual cost of mortgage repayments. Searching for a better remortgage deal – or enlisting an independent mortgage specialist like McCrea to do the work for you – three to six months before the end of your fixed rate deal could result in lower monthly payments and the peace of mind of a fixed monthly sum.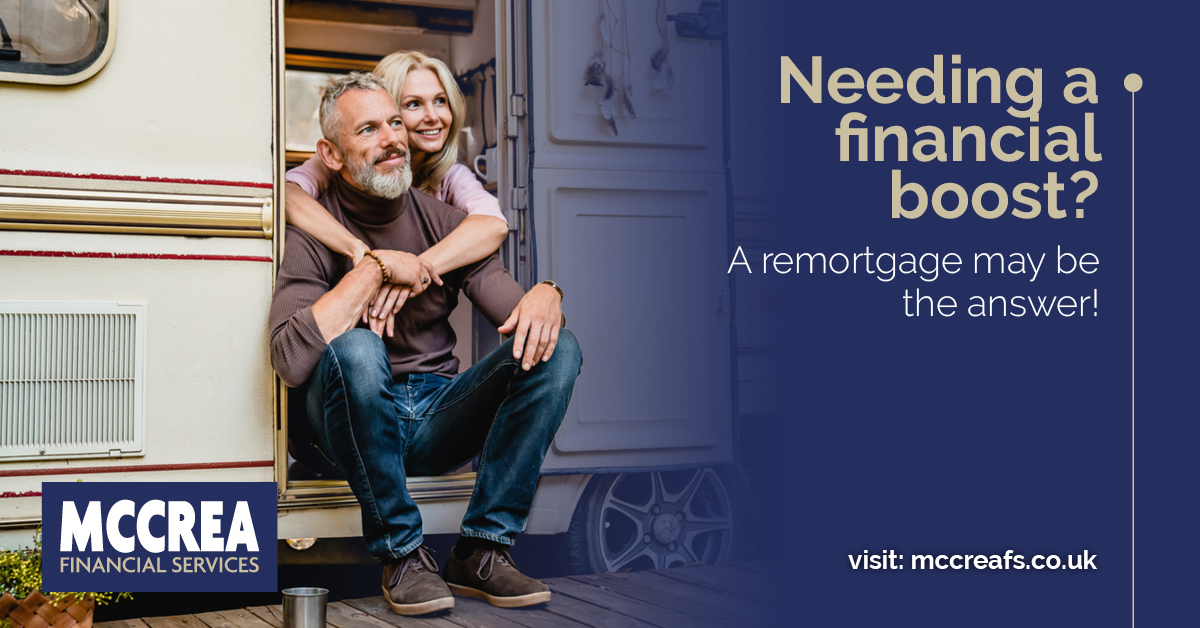 There may be other reasons for taking out a new mortgage after the age of 60, such as purchasing a new property to downsize or fulfil a long-held dream of moving to the coast or country. Some homeowners may also want to purchase a second property to serve as a holiday home or buy to let investment.     
How can you increase your chances of being accepted for a mortgage after the age of 60?
Every lender has their own rules about the age and income ranges they will accept in mortgage applicants, and we can work with you to navigate their specific requirements.
In general, taking these three steps will help to maximise your chances of being accepted for a mortgage after the age of 60:
Clean up your credit score
Before submitting any applications, use a free tool such as Experian to check your credit score. This is one of the metrics lenders will use to determine whether or not you're a reliable borrower, so it's worth spending a few minutes checking that there are no errors on your record and whether taking any simple steps, such as cancelling unused credit agreements or paying off any outstanding debts or balances, might increase your score.
Be clear on how much you can afford to borrow
Applications for mortgages you can more comfortably afford to repay are more likely to be accepted. Using online mortgage calculator tools will give you a general idea of how much you may be able to borrow and your likely monthly repayments. If you're looking for a more holistic overview of your finances, a comprehensive financial healthcheck with one of our specialist advisers will tell you exactly where you stand.
Provide comprehensive evidence of your ability to repay the loan
Once you secure an Agreement in Principle from a mortgage lender, they'll need to see detailed evidence of your ability to repay the loan before agreeing to go ahead. We can help you gather and submit the required documentation, which generally includes an official ID such as a passport or driving license, utility bills, evidence of the funds you intend to use as a deposit and bank statements dating back three to six months. They'll also need to see evidence that you can afford the repayments. This may come from records of employment or self-employment, such as payslips, but if you plan to retire during the term of the mortgage, you'll need to supply further proof that you'll still be able to afford your monthly payments after you retire. This evidence might come in the form of employer or private pension fund forecasts, a state pension statement or an annuity statement.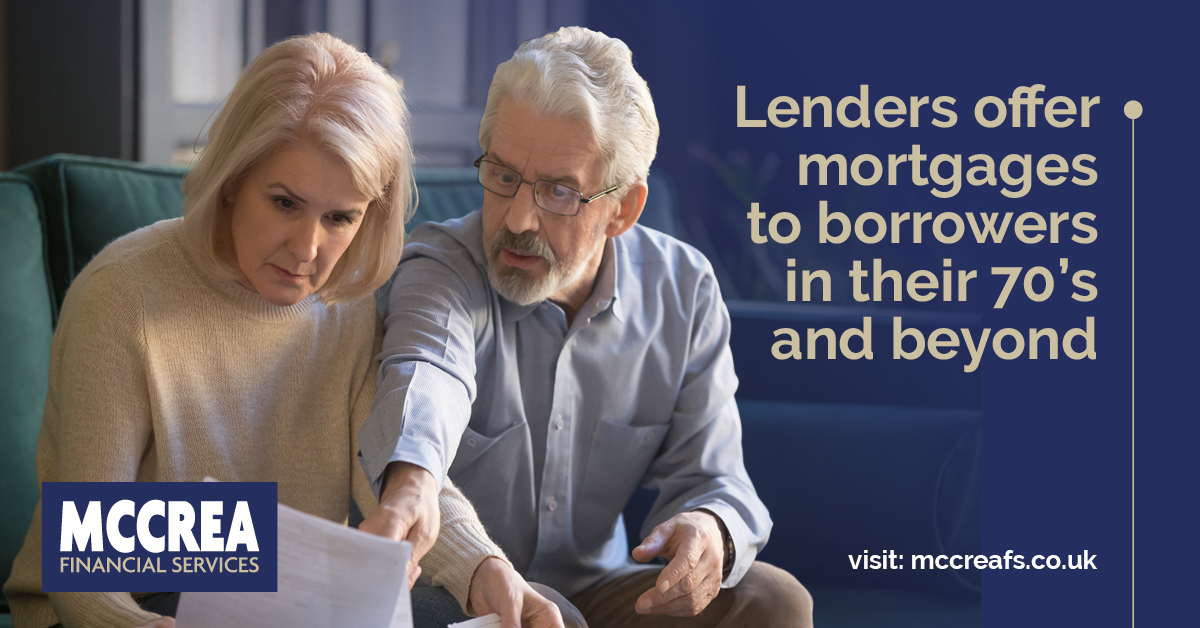 What alternatives are there to taking out a standard mortgage over the age of 60?
In addition to standard mortgages, there are a number of specialist mortgage products which might appeal to borrowers over the age of 60. These include Retirement Interest Only (RIO) mortgages and Lifetime mortgages specifically designed for the over 60s. While these products can offer affordable ways to enjoy your retirement in your own home, they have significant implications, including impacts on your ability to claim certain means-tested allowances and to leave a legacy for your loved ones. It is imperative that you speak to a professional, independent adviser before proceeding with a non-standard mortgage, at any age.
Whether you're already enjoying retirement or looking to firm up your financial footing in anticipation, our independent mortgage specialists can help you access the best deals on the market. Why not get in touch today for a free no-obligation consultation on how we could help you navigate the mortgage market through retirement and beyond?