Paraplanning vacancy with McCrea Financial Services
McCrea Financial Services, a busy and growing company, based in Glasgow, are recruiting for a new paraplanner to join the team.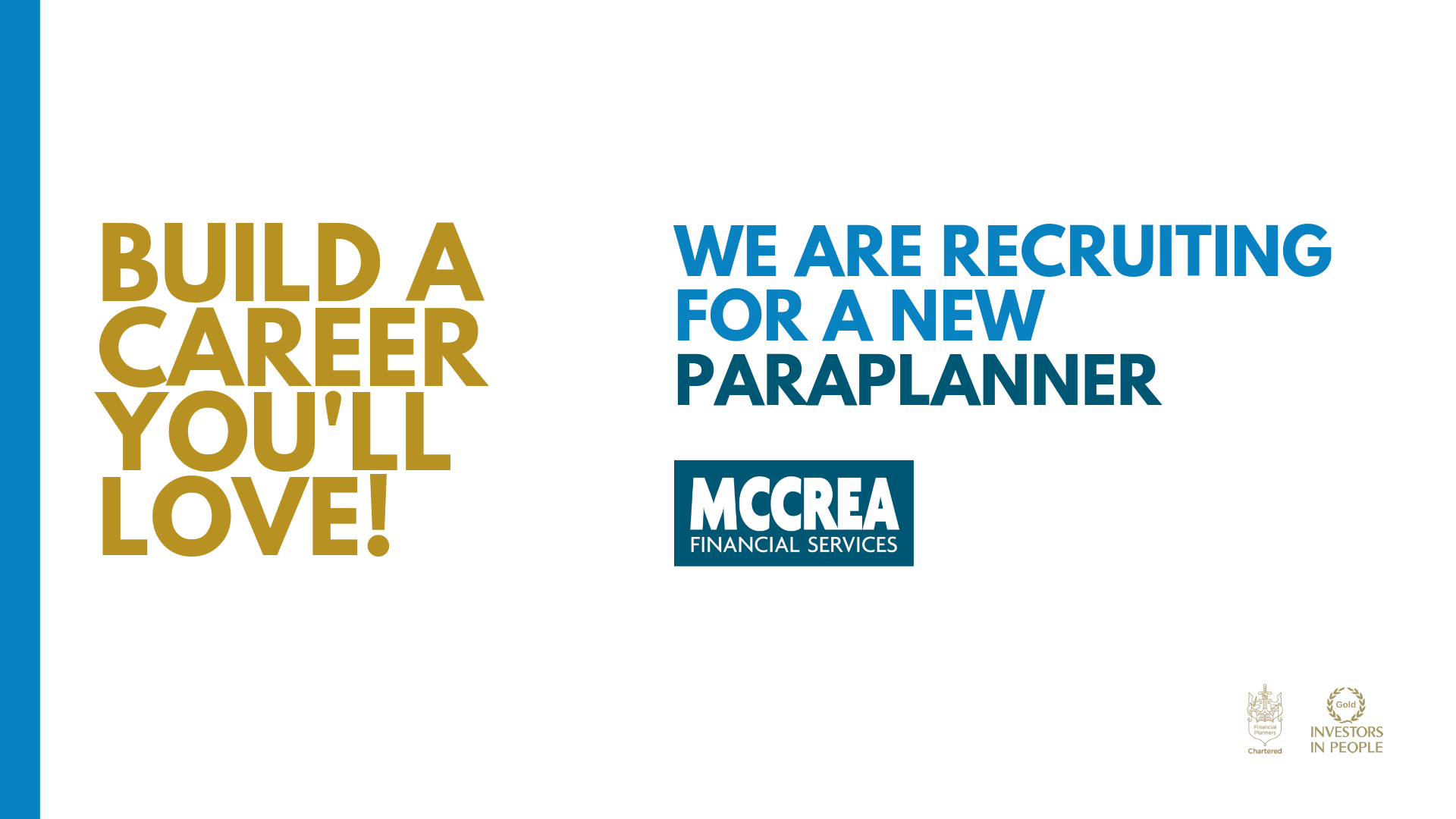 A chartered financial planning company, based in central Glagow, we have a real focus on staff engagement and development and offer a wide range of benefits as well as a great place to work. 
You can find all the details on the vacancy here along with reading more about a career at McCreas as well as how to apply for the role.  We look forward to hearing from you!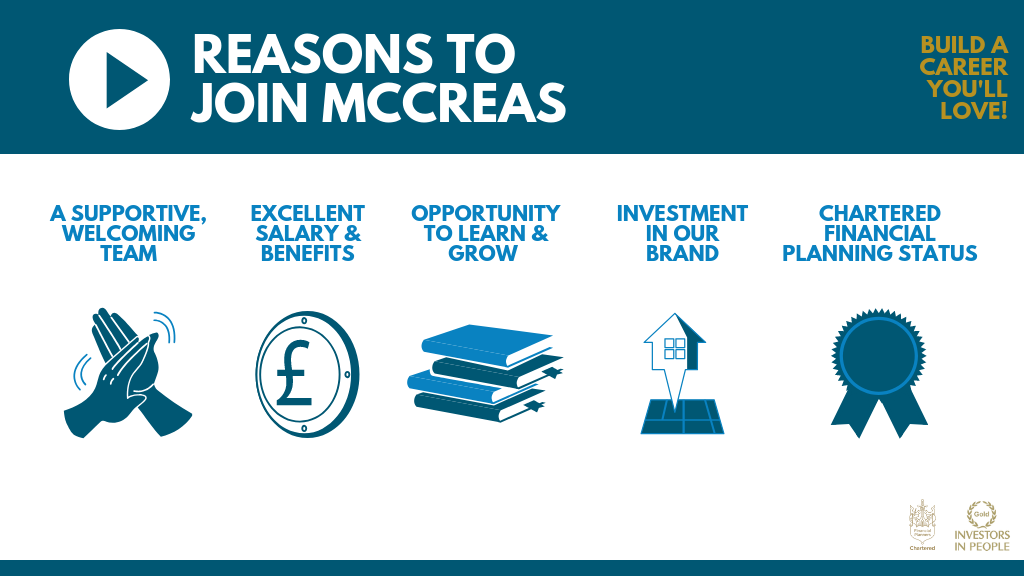 As employers with the Investors in People Gold Award, opportunity for growth and development amongst our staff is something we consider very important and were delighted to read the article below which reflects much of our own thinking on the importance of the role.
Money Age Article - Paraplanning opens more doors than ever before
Paraplanning is a well-known route to becoming a financial adviser, but it can also lead to other career options and hone essential skills
There is more to paraplanning than being a stepping stone to advice. In recent years, it has become a career in its own right. It can also take people in other directions within financial services.
Paraplanning involves technical and analytical skills, among many others.
"Some paraplanners will be more client-facing, whereas some will spend more time doing research and report writing. For me, paraplanning has offered the chance to take advantage of what I consider my main skills: writing and problem solving," says outsourced paraplanning firm Para-Sols head of paraplanning Grant Callaghan.
As he points out, the ability to communicate confidently and effectively with providers, advisers and clients can be helpful when paraplanners move into leadership or mentoring roles.
"The soft skills developed through paraplanning, such as communication, organisation and managerial skills, allow paraplanners to be natural leaders," adds Heat Recruitment managing consultant for financial services Alex Russon.
"This opens the opportunity for progression, particularly in firms that will offer comprehensive and continuous training."
When EQ Investors head of technical Dan Atkinson moved from administration to paraplanning, he began to see how the role could lead to various possibilities.
"You can move into financial advice but there are different aspects, such as compliance, training and marketing. Paraplanning can give you the skills you need," he says.
"Although still a relatively new profession in the UK, the increasing technical and legislative complexities of financial planning mean that a growing number of firms are recognising the value of investing in the role," says Andrews.
"As financial planners struggle to keep abreast of all relevant changes, while still finding the time to devote to their clients, an effective paraplanner can really help to relieve some of the burden."
Andrews adds that in many ways, the role of a paraplanner is still being defined.
"It is something that may give them more freedom and flexibility than they would enjoy in a more established position," she says.
Copy taken from Money Age - 25/3/19