Parents warned not to compromise retirement funds
Parents have been warned they risk sacrificing a comfortable retirement by continuing to support their adult children financially.
A recent study from Portafina found that 40% of parents with children over the age of 30 are using their own savings and disposable income to support their offspring. One in five parents were found to have gifted over £11,000 to their adult children, with one in ten having donated over £21,000.  The most common use of parental funds for children over 30 was to buy a new car or put down a deposit on a property.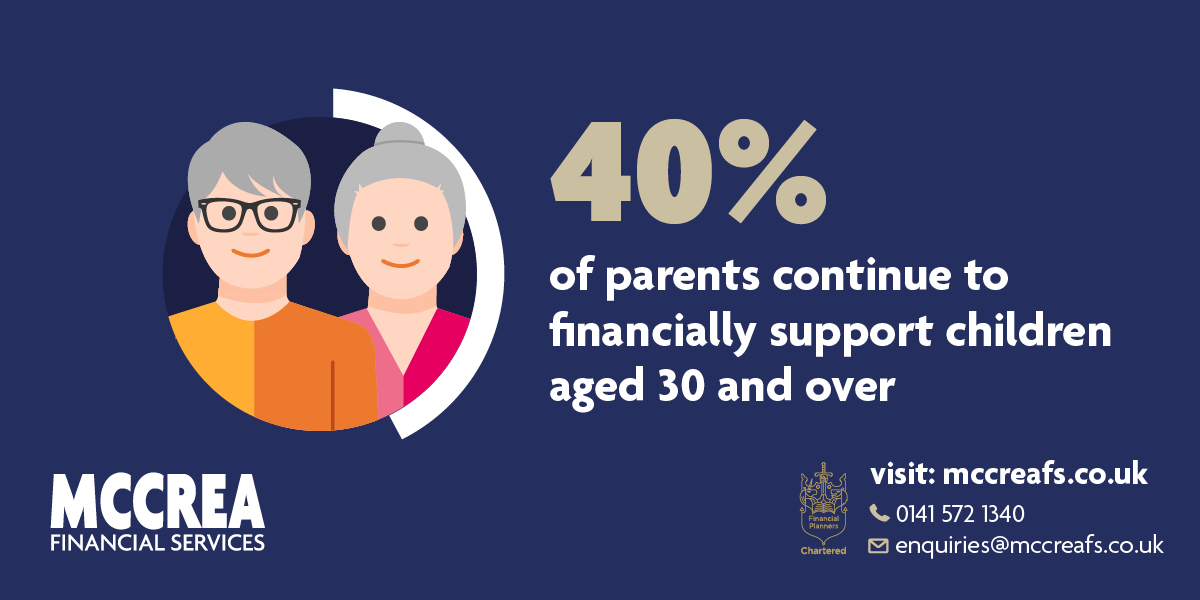 While some parents may be comfortably able to afford to continue supporting their children, others may be compromising their own financial situation, warns Douglas McCrea, founder of McCrea Financial Services. 
"It's natural to want to help your children, particularly in a tough economic climate, and it can be difficult to step back from the habit of funding their lifestyle even after they grow up and leave home. But parents need to realise that putting their own savings on hold, or gifting their savings to their children, will drastically limit the income they will depend on after they retire. Before making any large gifts or commitments, parents should speak to a financial adviser to understand how much they can realistically afford to contribute. If they are then going to make a gift, we can help them decide the best way to proceed."     
Why not get in touch for a free no obligation consultation on how you can best safeguard your family's finances?