PTFC Supporter Recognition Award open for Nominations
As our sponsorship of Partick Thistle gets underway, we wanted to start with a very special award for the fans.   
With this in mind, we are now inviting your nominations for the Partick Thistle Football Club Supporter Recognition Award, sponsored by our very own McCrea Mortgages division.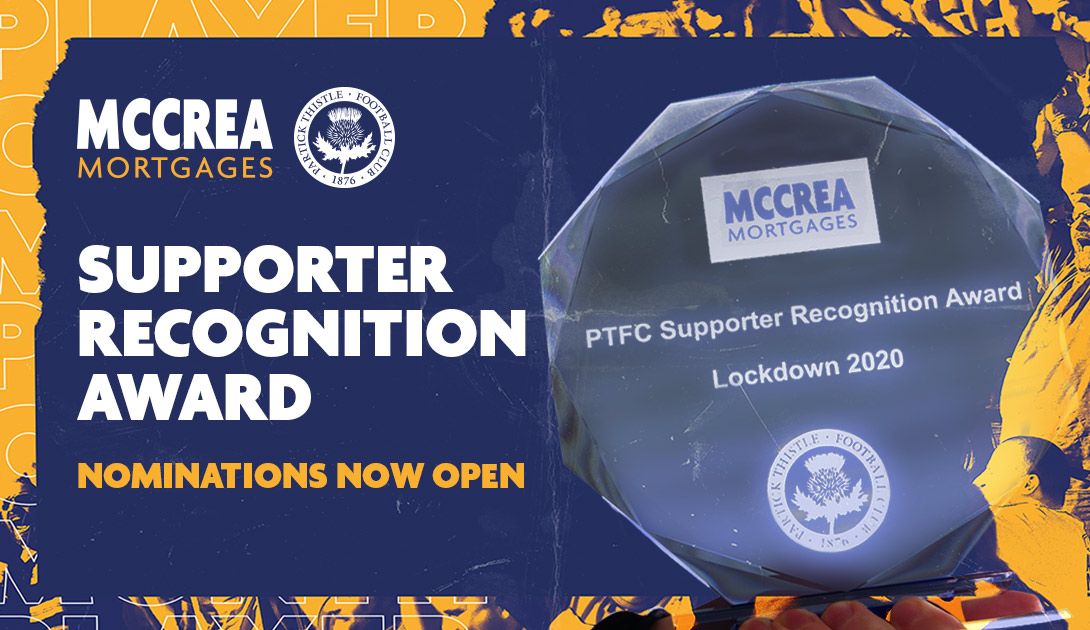 The one-off award has been established to reward a Thistle fan or group of fans who have made an outstanding contribution to their community during lockdown.

In order to enter, please email the name of your nominee/s and reason, in 150 words or less, to media@ptfc.co.uk using the subject title "PTFC Supporter Recognition Award".

Your nomination should start: "I am nominating XXXX YYYY for the PTFC Supporter Recognition Award because .... "

Closing date for nominations is one week today, Monday, 21 September, at 5pm.

All nominations will be reviewed, and the winner decided, by our judging panel of Douglas McCrea and Elaine Hamilton, of McCreas, alongside Gerry Britton, CEO of Partick Thistle Football Club.