Rory Harte awarded the December Hillhead Jordanhill Player of the Month Award!
Congratulations to Rory Harte, the Hillhead Jordanhill Men's 1st XV captain and stand-off, who has been awarded the McCrea Financial Services Player of the Month award for December!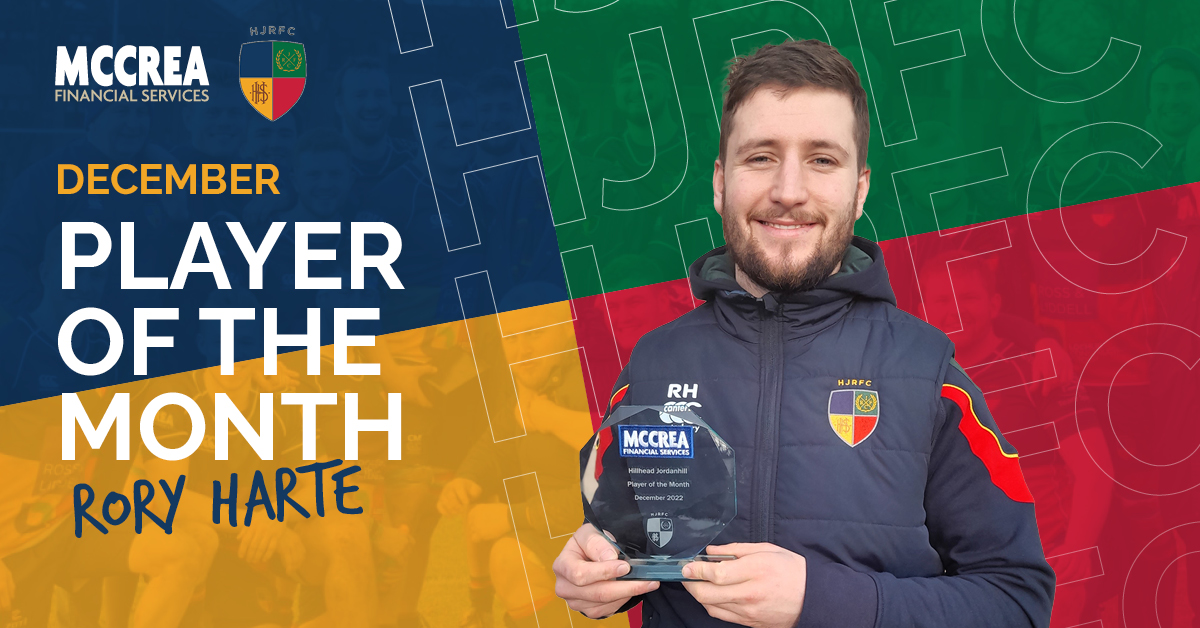 The McCrea Financial Services Player of the Month is decided by the coaches of both the men and women's team, who come together at the conclusion of the month and decide which individual deserves to be recognized with the award for their contribution to the club both on the rugby field and in the dressing room.
Due to the poor weather, there was not much rugby played in December, however Hills did manage to play against Strathmore in the National League, which saw the Men's 1st XV win 35-25 in a thrilling match. Rory was crucial in this win, as he had a 100% record off the kicking tee with his 5 successful conversions, as well as a trademark close range try based on his very elusive sidestep.
In addition to his continuous high performance throughout the season, Rory also leads some of the clubs Tuesday and Thursday training sessions, particularly for the warmups. He also spends time with the Hills Junior under 16 side as their Saturday morning coach; the team benefitting from his years of experience as a junior coach and player in the senior teams at Hughenden.
''Rory has matured considerably this season in his role as men's 1st XV captain, a position for which he was the unanimous choice. His work with the juniors has cemented a relationship which will hopefully produce the next group of recruits for the senior Club at Hughenden. Rory is very well respected by all the players at the Club as well as those former players and club members who support the Hills 1st XV'' noted Hills 1st XV team manager, Kenny Campbell.