Running the London Marathon
Congratulations go to Jonathan Campbell, one of our financial advisers who completed the London Marathon at the weekend on behalf of the Venture Trust, one of two charities being supported this year by McCreas.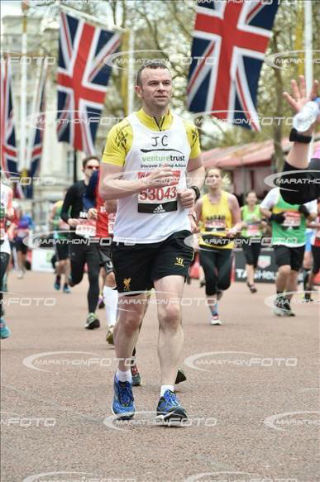 Jonathan travelled down to London on Friday and on Saturday collected his race number and timing chip from the Expo, at which point the reality of it all kicked in.  Having started training in January, the event seemed to have come about very quickly!
With a congested starting area for the record 38,000 taking part, it took about 14 minutes to actually cross the official start line and from there it was a great first half of the marathon and flew by without incident, but thereafter the reminders of just what a task this really was kicked in and it was the last six miles or so that really proved a tough test, not helped in any way by very sore legs and extremely painful blisters.
However, the crowds were phenomenal with huge encouragement when legs were in pain and really beginning to feel it.  Without a doubt, it was the crowd and their support which carries so many people across those last few miles.
Finishing in 4 hours, 0 minutes and 29 seconds, Jonathan was initially very disappointed not to have broken the 4 hour mark, however in hindsight he is extremely proud of the run, the money raised for the charity and of course the rather large medal he'll keep as a momento of the day.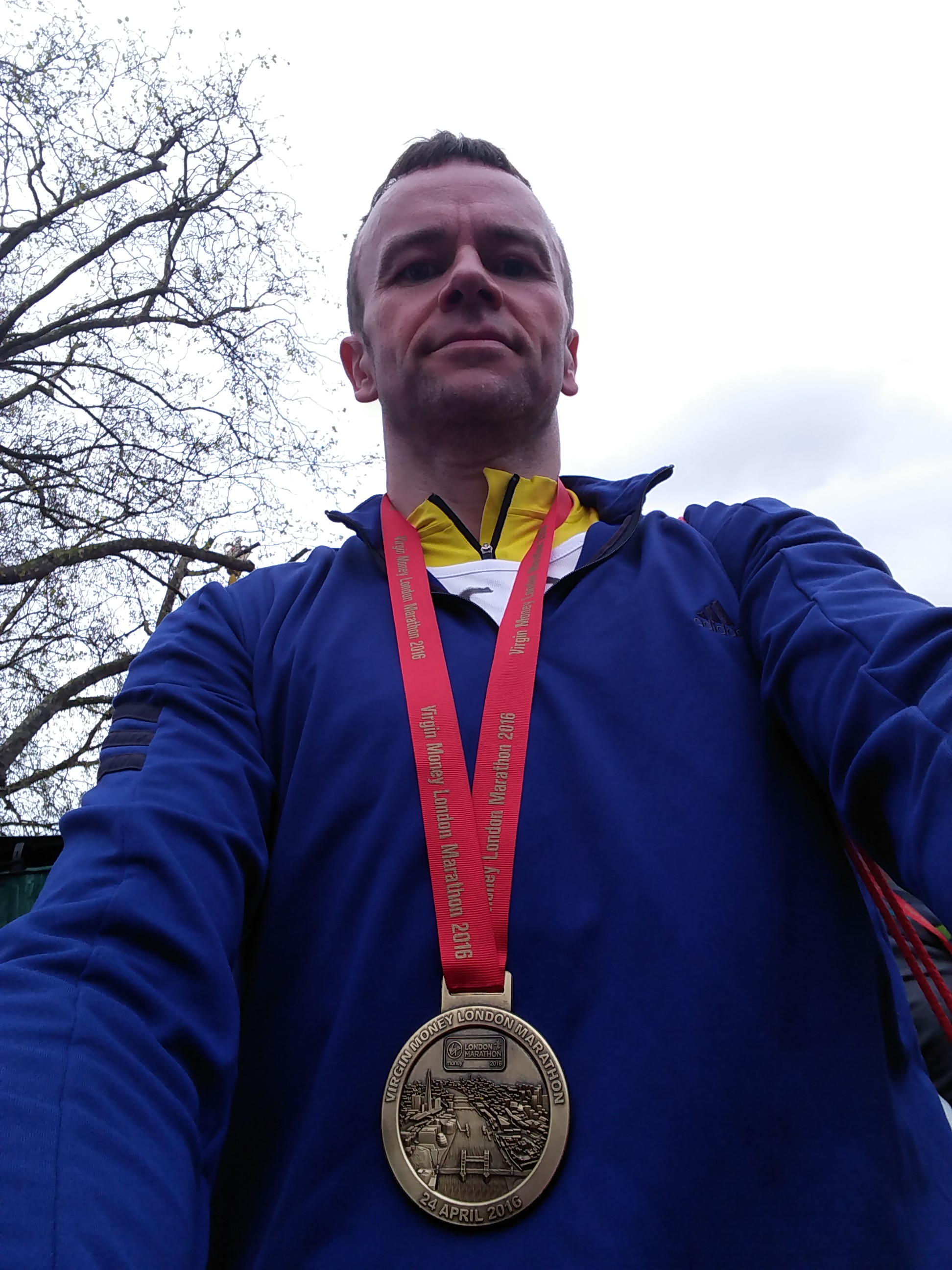 Thank you so much to everyone who has already sponsored Jonathan on behalf of the Venture Trust and if you haven't had chance as yet, you can still demonstrate how impressive you think this feat is (unlike his feet) by visiting our Virgin Money Fundraising Page.
Jonathan, once his blisters heal, is still in training and will be competing in an iron-man event later in the year!