Scottish Budget Update - December 2021
The Scottish Budget 2021 was announced on Thursday 9th December; we've summarized the main points below which you may find useful.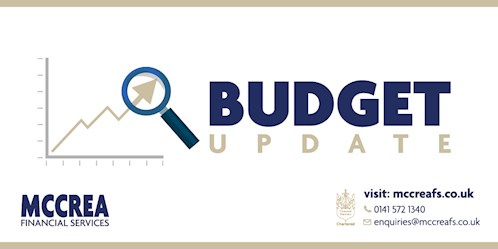 Tax
Scottish income tax is to remain unchanged with starter and basic rate bands increasing in line with inflation and higher and top rates remaining frozen at current levels.
The current council tax freeze will be scrapped. 
Businesses
Rates relief for the retail, hospitality and leisure sectors will continue at 50 per cent for the first three months of 2022-23, capped at £27,500 per ratepayer. The measure, it is hoped, will prevent a cliff edge for businesses in those sectors, saving them a further £56 million.
There were also changes for public sector workers and funding allocation for education, as well as plans to increase The Scottish Child Payment - you can read more on the detail of the Scottish Budget from The Scotstman here. 
To find out how we can help you with your financial plans, why not get in touch for a free, no obligation chat to find out how we can help you. 
Don't forget you can follow us on Twitter and Facebook where we provide useful updates and the latest news on getting the most out of your finances as well as finding the right mortgage deal for you.