Sione Scoops December Warrior of the Month Award!
Sione Tuipulotu has added to an ever-growing collection of hardware, after a series of top-class displays saw him voted as the McCrea Financial Services Warrior of the Month for December.
The centre's performances saw him earn a landslide victory in claiming the club's monthly award, garnering over 74% of the vote from the Warrior Nation.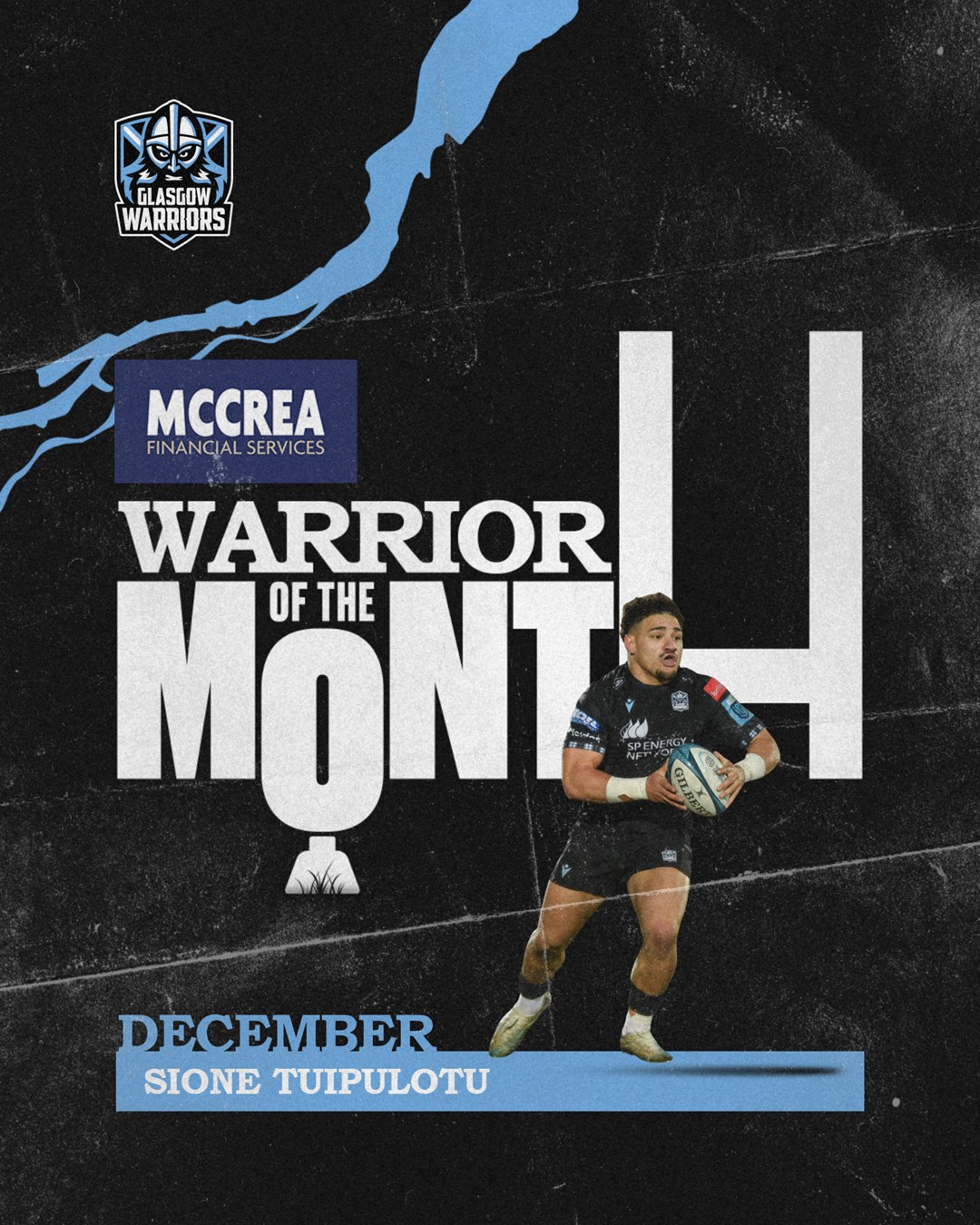 Having impressed for Scotland during the Autumn Nations Series in November, Tuipulotu returned to Glasgow colours in style during December, playing the full 80 minutes to help the Warriors to a first away victory of the 2022/23 campaign against Zebre Parma.
After being rested for the famous win away to Bath in the EPCR Challenge Cup, the 25-year-old then showcased his kicking skills to set up a score for Huw Jones in the bonus-point win over Perpignan at BT Murrayfield.
It was during the 1872 Cup, however, that Tuipulotu's form moved to another level; a resolute performance at the heart of the defence helped his team to a 16-10 win over Edinburgh at Scotstoun, before playing a key role in three of Glasgow's four tries in the 32-25 victory at BT Murrayfield that secured the trophy for Franco Smith's men.
"I honestly can't thank the fans enough for their support," Tuipulotu told glasgowwarriors.org upon receiving his award.
"I've had a really good run of games recently and I've been loving my rugby, and the fans have been with us every step of the way, from Scotstoun to Parma and the two trips to Edinburgh during December. There's a good feeling around the club right now and I'm happy I can contribute the best way I can.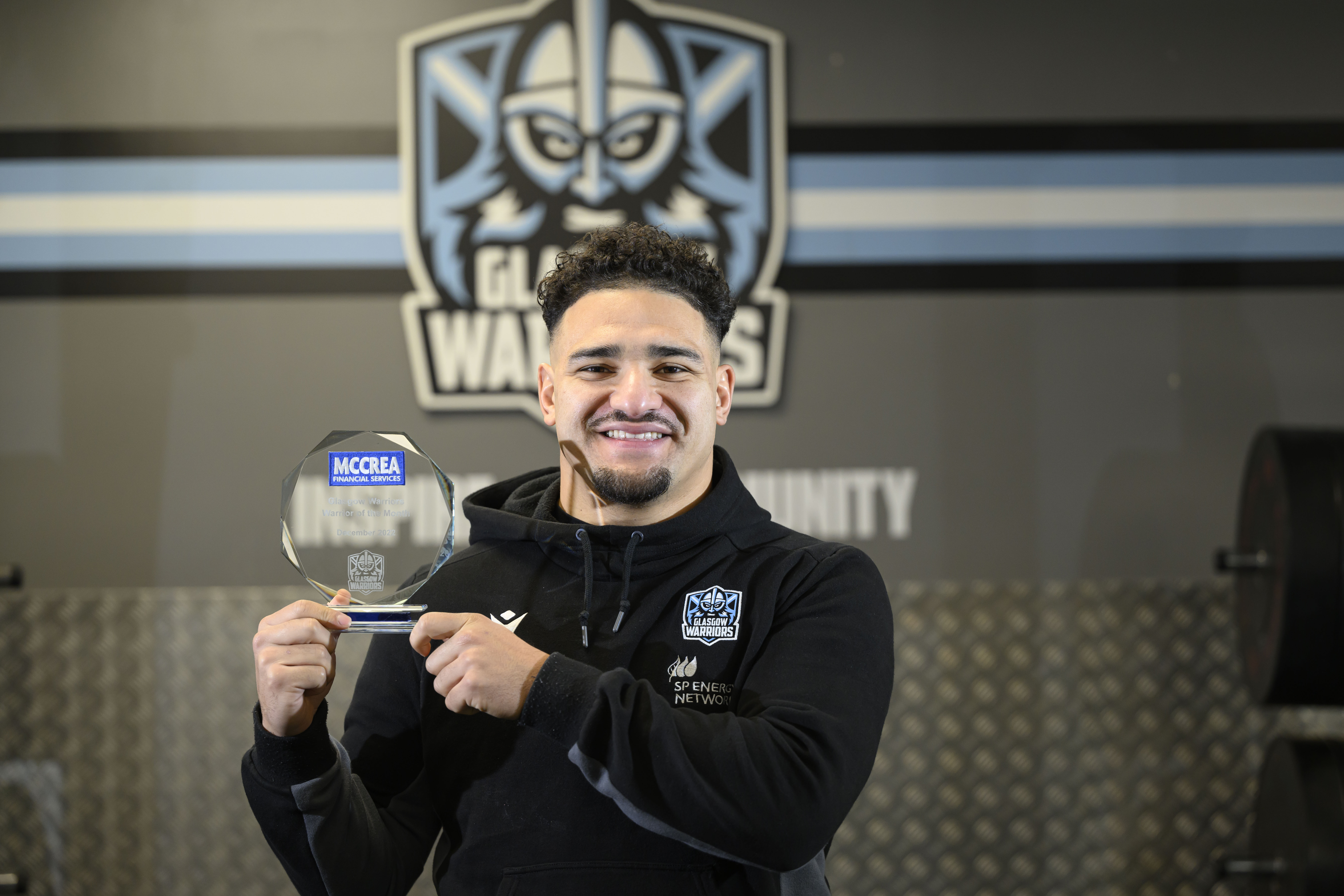 "I really enjoyed my first season here, but this season I definitely feel more confident in myself and my place here. I've loved playing with the guys that we've got in this squad, and when I look around on the field I see so many guys who can contribute so much to the team.
"For us, it's about keeping the ball rolling – Franco is always talking about not having to lose to get better, so we want to keep on improving as a squad while getting the results. We've got two big Challenge Cup matches coming up, and everyone knows that when it's your turn to step on the pitch, it's all about giving your all for the team."
If you would like to head along to a Warriors game courtesy of McCrea, please follow us on Facebook or Twitter, or sign up to our monthly blog all of which regularly features competitions for tickets and signed Warriors merchandise.