Smith claims McCrea Financial Services Warrior of the Month for May
Ollie Smith has been named as the final McCrea Financial Services Warrior of the Month for the 2021/22 season, after the full-back emerged victorious from a supporters' poll to take home the prize for May.
The 21-year-old earned 44% of the vote from the Warrior Nation, beating number eight Jack Dempsey into the runners-up position in a tightly-contested race.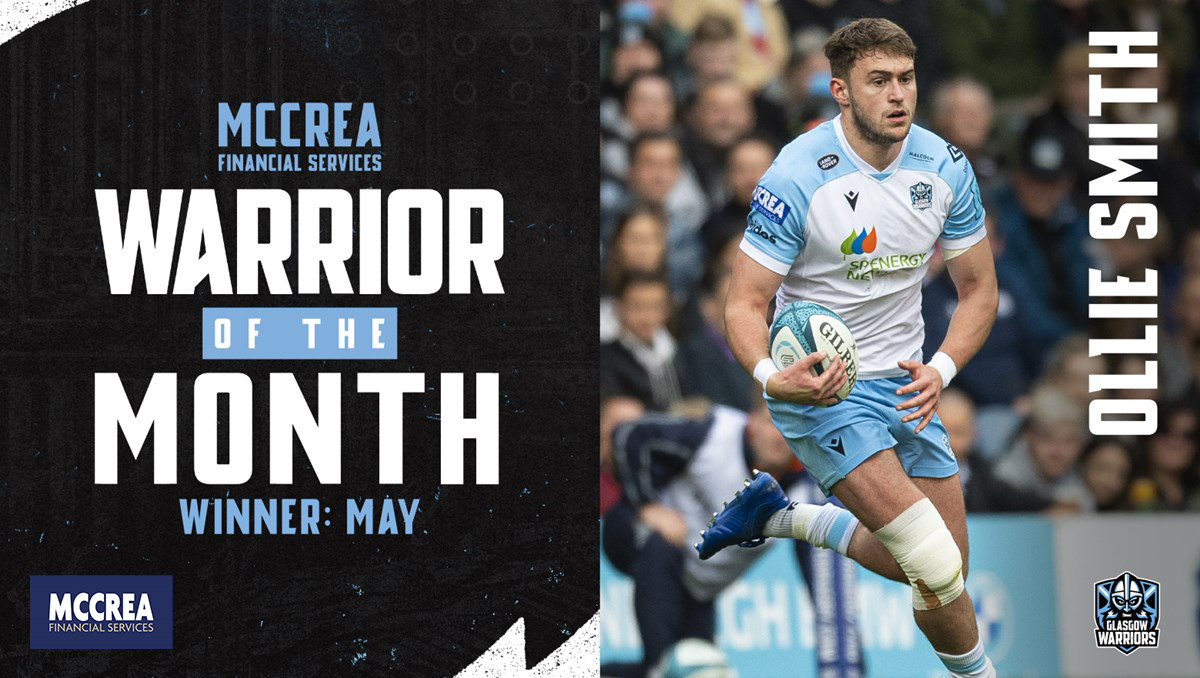 It caps off a breakout campaign for the former Ayr man, having also taken home the club's monthly award back in February.
Names as Land Rover Young Player of the Season after excelling throughout the campaign, Smith's balanced running and counter-attacking from deep have been a hallmark of his performances across the course of the season.
A former standout for both Scotland U18 and U20, his form in 2021/22 earned him selection for Scotland's upcoming summer tour to South America, after being named in Gregor Townsend's 40-strong squad earlier last week.
The full-back has also agreed a new deal with the Warriors, after being unveiled as one of three re-signings at the club's Open Training Session at Scotstoun on Thursday 2 June.
"To win the award for the second time this season is such a cool feeling, and a real honour for me," Smith told glasgowwarriors.org.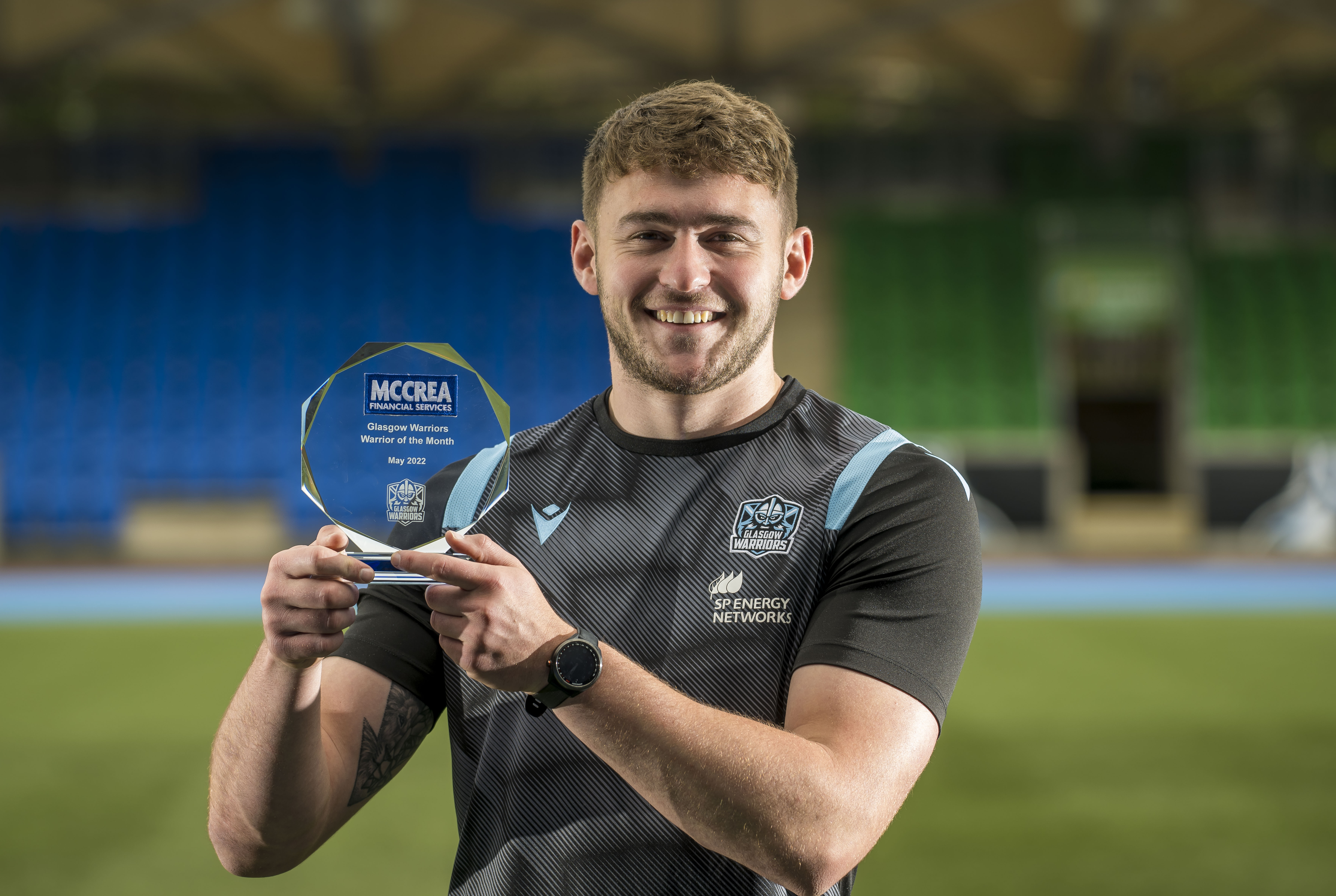 "It's been a difficult couple of months for everyone, and I want to say again just how grateful everyone at the club is for the support of the fans through thick and thin.
"The fact this award is voted for by the fans makes it extra special, too. It was a really good group of nominees this month – Demmo [Jack Dempsey], Sione [Tuipulotu] and George [Turner] have all been playing really well, so it's pretty cool to be up there with them.
"Not having a home game for so long has been difficult, but to see the supporters everywhere we go is a massive boost for us. A special shout out to The Masked Warrior, too – he's been popping up everywhere…
"To get the nod for the Scotland tour this summer is a dream come true. It's been a goal of mine ever since I was a kid, and I can't wait to get out there, get stuck in and hopefully come back here for pre-season in even better shape."
If you would like to head along to a Warriors game courtesy of McCrea, please follow us on Facebook or Twitter, or sign up to our monthly blog all of which regularly features competitions for tickets and signed Warriors merchandise.