Sneddon voted Partick Thistle 2021/2022 Player of the Season
It was a fiercely contested vote for the Partick Thistle 2021/22 McCrea Financial Services Player of the Year vote with four worthy candidates nominated following a great first season back in the second tier of Scottish football.
As a newly-promoted side, the Jags have taken to life in the cinch Championship very well sitting in fourth position as we head into the final round of fixtures.
Goalkeeper Jamie Sneddon, defender Kevin Holt, winger Scott Tiffoney and striker Brian Graham were all in the running for the ballot with the winner chosen by the fans.
After a tense round of voting we can today confirm Jamie Sneddon is the Partick Thistle 2021/22 McCrea Financial Services Player of the Year!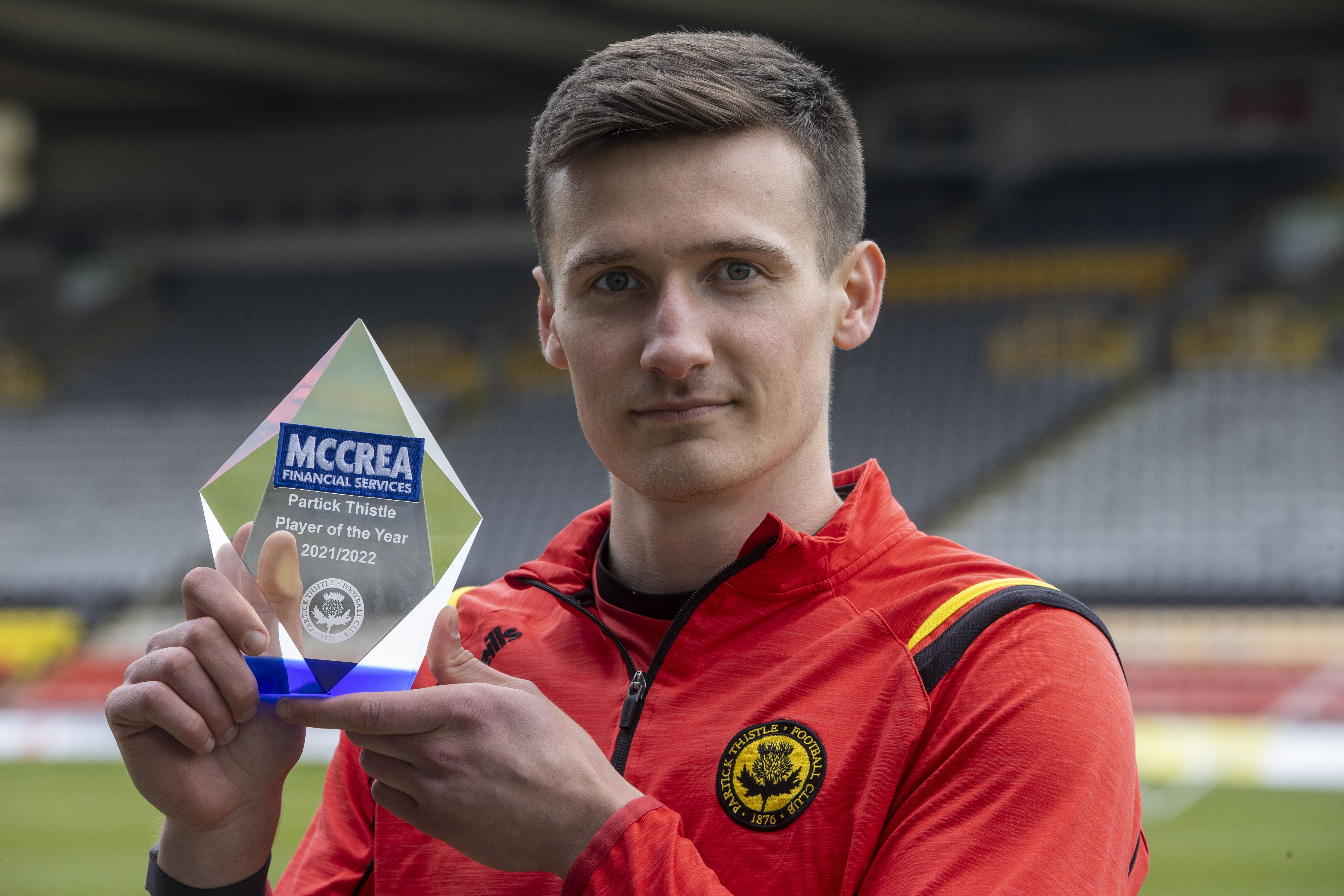 It's hardly a surprise that Jamie has won this award considering he was a three time winner of the McCrea FS Player of the Month award during the season - more than any other player!
A clean sheet in a home draw with Dunfermline in October kick-started an incredible run which would break a century old club record.
The Jags number one has continued to rack up the clean sheets beyond that run, currently sitting on 21 for the season with 40 games played – a remarkable 52.5% shutout rate.
Upon winning the award, Jamie said:
"It's a real honour to have been voted as the Player of the Year by the fans. The three other guys who were nominated for it all had fantastic seasons and they all would have been worthy winners.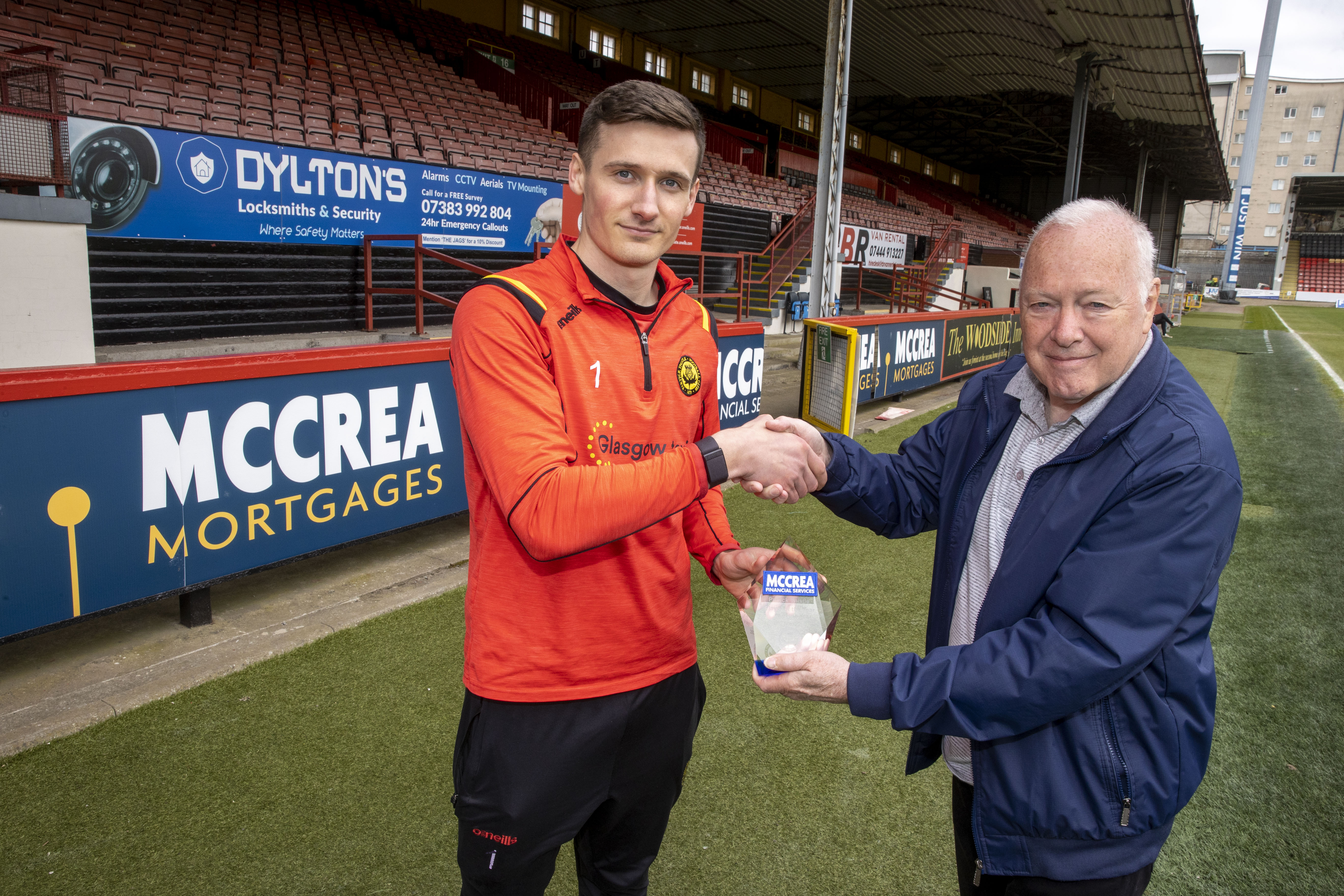 "For me, it's been an immensely enjoyable season. First and foremost, I've played plenty of games which is always the goal and then on top of that I've been able to keep a whole load of clean sheets which is always great because it's helped us pick up points and push towards the top end of the league.
"Also, I was very proud to break a few club records this season. When you think about how long the records have stood for and the goalkeepers that have been at this club, it's pretty surreal to know that our run is now up there with them. A lot of the credit has to go to my teammates as well because everyone in the team, from front to back, plays their part defensively."
As well as following the Jags remember you can also follow us on Twitter and Facebook where we provide useful updates and the latest news on getting the most out of your finances as well as finding the right mortgage deal for you.