Stress testing mortgage loans affordability and what it means for you
The Bank of England tightens mortgage rules and what it means for you.
We wanted to share an article which appeared recently in the Telegraph money section, this time focusing on a recent change in the mortgage borrowing regulations, an area we felt would be of interest.
Stringent new rules on mortgage affordability could force borrowers to prove that they could afford repayments almost twice as high as the expected monthly cost of their loan.
The Bank of England announced the beefed-up rules on affordability or "stress tests" in its Financial Stability Report, published recently.
Here the article considers the likely effects of the changes.
What is changing?
The Bank is keen that lenders do not get lulled into a false sense of security by current low interest rates and offer increasingly risky loans. The report points out that mortgage debt has historically been a source of risk in terms of financial stability.
The new rules force lenders to apply an interest rate stress test - a test of a borrower's ability to weather increases in the mortgage rate - at 3 percentage points above the rate that will apply when the introductory offer ends. 
Such "reversion" rates are often the same as the lender's standard variable rate, or SVR. According to Ray Boulger of John Charcol, the broker, SVRs can currently be as high as 5.75%. This could mean that some banks are forced to stress test at a very high rate of 8.75%.
Will this make getting a mortgage harder?
Some borrowers will now find it harder to get a mortgage. Ian Gordon, a banking analyst at Investec, the specialist bank, said some "at the margins" might see their affordability shrink.
Analysis by London & Country, the mortgage broker, found that someone who made monthly payments of £766 on a 25-year £200,000 mortgage could have to prove that they could afford repayments of £1,478 at a rate of 7.5%.
The previous stress test would have checked affordability at 5%, equivalent to repayments of £1,169, so the extra amount that borrowers would have to prove they could afford would be £300 a month.
But David Hollingworth, a director at the broker, said the rule change did not mean the industry would change overnight.
"Larger lenders won't be seeing this as a radical change," he said. "It will mean they won't be able to consider loosening their stress test if they think competition is edging ahead. That's what this report is all about."
A £300 rise in provable payments sounds a lot. Why are lenders relaxed about the change?
On the face of it, having to prove that much larger repayments are affordable is a significant stumbling block for many borrowers, who may be perfectly able to afford an initial interest rate of 1.5% but would struggle at 8%.
But analysts said lenders had already been stress testing at this level since 2014, when the Bank introduced it as a recommendation.
Mr Gordon said: "Many banks with high Standard variable rates  are already implementing stress testing at this level. But there will be exceptions to the rule and if you look hard enough you will find banks with high Standard Variable Rates and lower stress testing rates that will be heavily affected."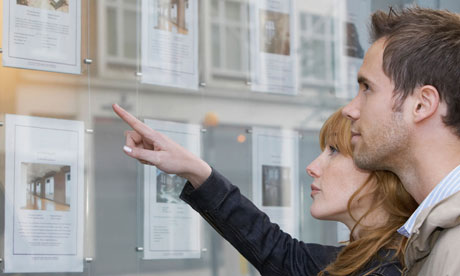 Some borrowers could even benefit
Mr Boulger said some buyers in niche areas such as shared ownership mortgages could actually be offered better deals as a result of the rule change.
He said many of the smaller lenders could be forced to focus on niche markets, such as mortgages for the self employed, because the rules would make them uncompetitive for mainstream borrowers.
This could lead to greater competition in the niche areas
What about buy-to-let mortgages?
There is no immediate change to the buy-to-let market as a result of the Bank of England's report. While those mortgages are stress tested at a lower rate than owner-occupier mortgages, the changes to tax relief and affordability tests announced by George Osborne in 2015 are more significant.
Why not contact our mortgage specialists to find out more about the best options for you.  Email or call us on 0141 572 1340 to make an appointment.   You can also read more on our mortgage services here 
This article was first published in The Telegraph on 29 June 2017