Strong Start to the New Year for the McCrea Team
We're starting the New Year with a spring in our step at McCrea Financial Services, with news that Jimmy Mitchell, our Head of Paraplanning, has earned the prestigious STEP Diploma in Trusts and Estates (Scotland).
Having passed his final exam just before Christmas, Jimmy is now accredited at the highest level to provide detailed technical support to the advisory team and our clients on financial matters relating to estates, executries, trusts and all associated tax and accounting issues.  With this level of detailed and specialist knowledge from the team, we can guide you through these complicated but critical decisions allowing you to maximise what you can pass on to your loved ones and exercise more control over the distribution of your assets.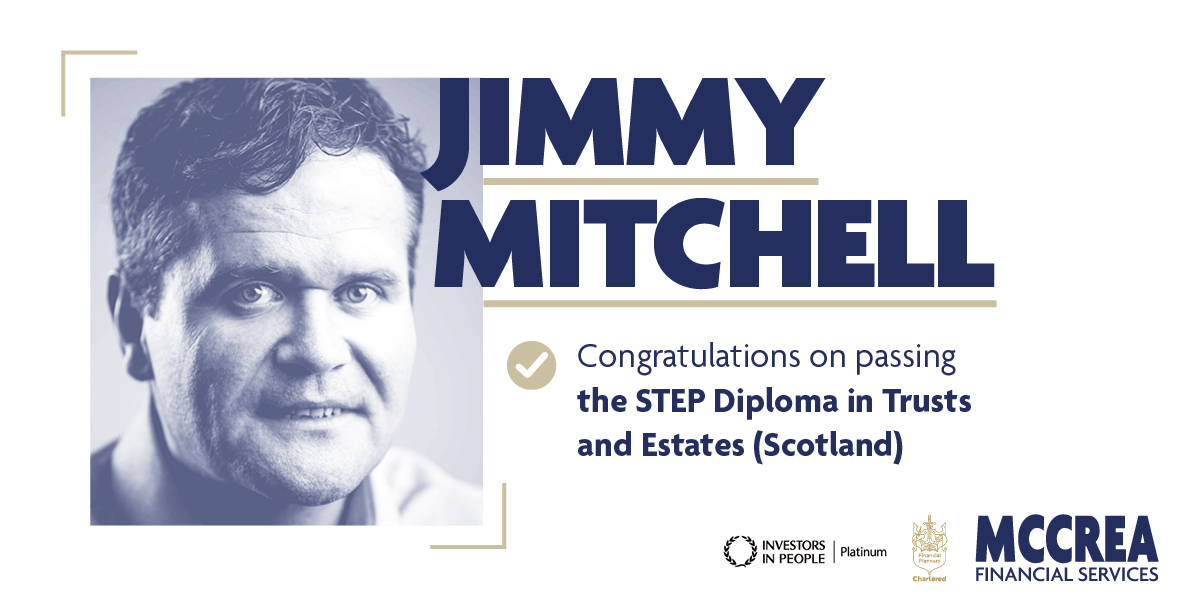 Congratulations Jimmy from your colleagues at McCrea!
Jimmy's award from the Society of Trust and Estate Practitioners is just one example of how the team at McCrea are constantly investing in keeping our knowledge and technical skills up to date. Our dedication to ongoing professional development was recognised by Investors in People (IIP) when they recently awarded us the coveted Platinum Accreditation, making us one of the first Independent Financial Advisors in the UK to gain accreditation at the highest level.
Our IIP award also recognised the lengths we go to in making McCrea Financial Services an enjoyable and fulfilling place to work, and we're proud to be celebrating a number of long service milestones with our team.
Karen McIntosh has been part of the Paraplanning team at McCrea for an impressive ten years, helping to analyse client plans, research suitable financial solutions and prepare recommendations. A lover of outdoor pursuits and cake alike, Karen is also a very sociable member of the team who we are sure will look forward to celebrating her McCrea milestone with plenty of the afore-mentioned cake when we are back in the office together.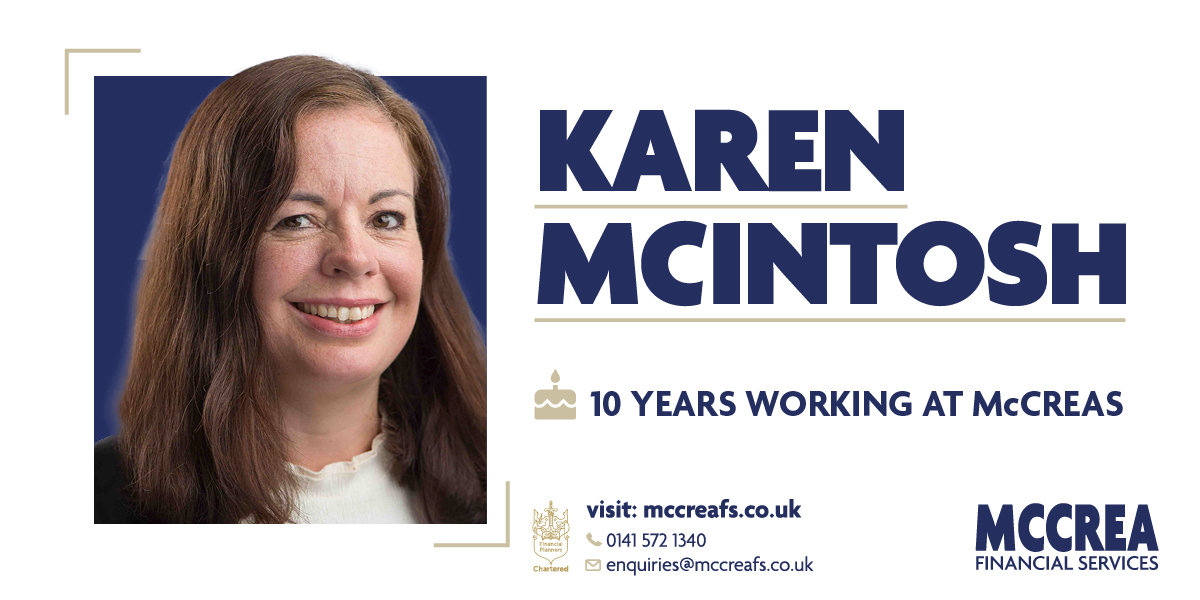 Celebrations will also be in order for Claire Dolan, one of our longest serving team members, who has now been with McCrea for a fantastic fifteen years. Building on her extensive knowledge of the financial services business and of course a well-known face to many of our clients, Claire has also been excelling in lockdown virtual staff quizzes, even adopting a 'mastermind' chair for the occasion!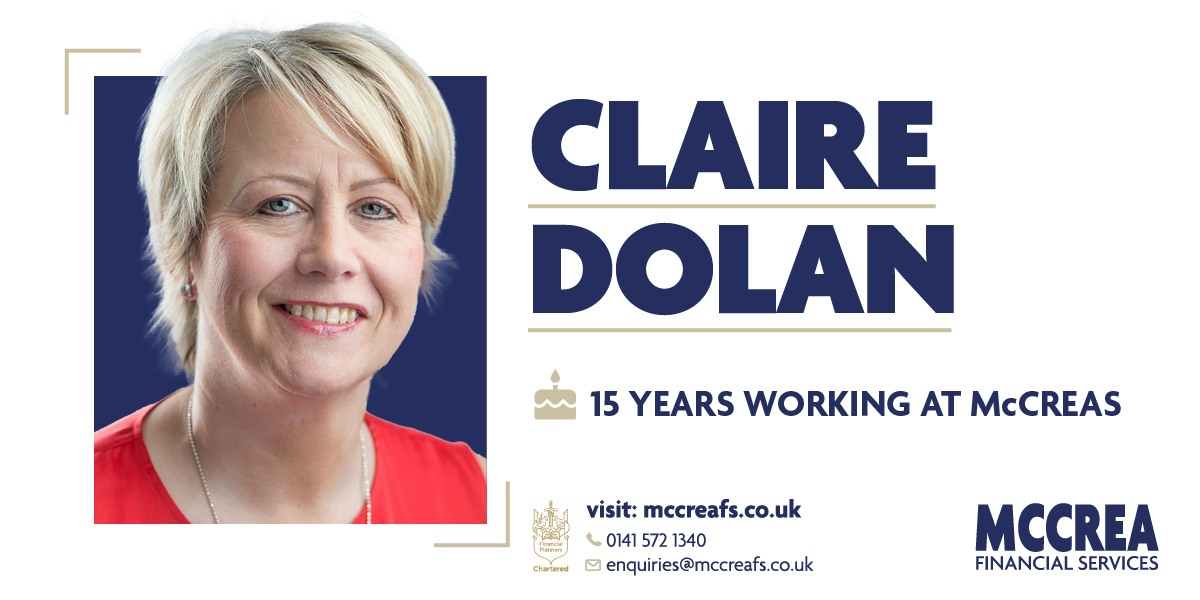 Finally, it wouldn't be January at McCrea Financial Services without a bit of a fundraising challenge whilst providing some (virtual) banter and healthy competition to kick-start the year.  
As part of the wider rugby family in Glasgow, four of the team, Jonathan Campbell, Emily Bett, Graeme Melrose and Elaine Hamilton have signed up for doddieaid.com raising money for research into Motor Neurone Disease through the My Name is Doddie Foundation.   We've made a donation to join the challenge and are clocking up the miles (235.6 of them so far).  Above all, we want to help raise awareness by encouraging others to join.  You can do so wherever you are in Scotland or the rest of the World!  Visit doddieaid.com for all the details on how you can join in the fun or simply make a donation here.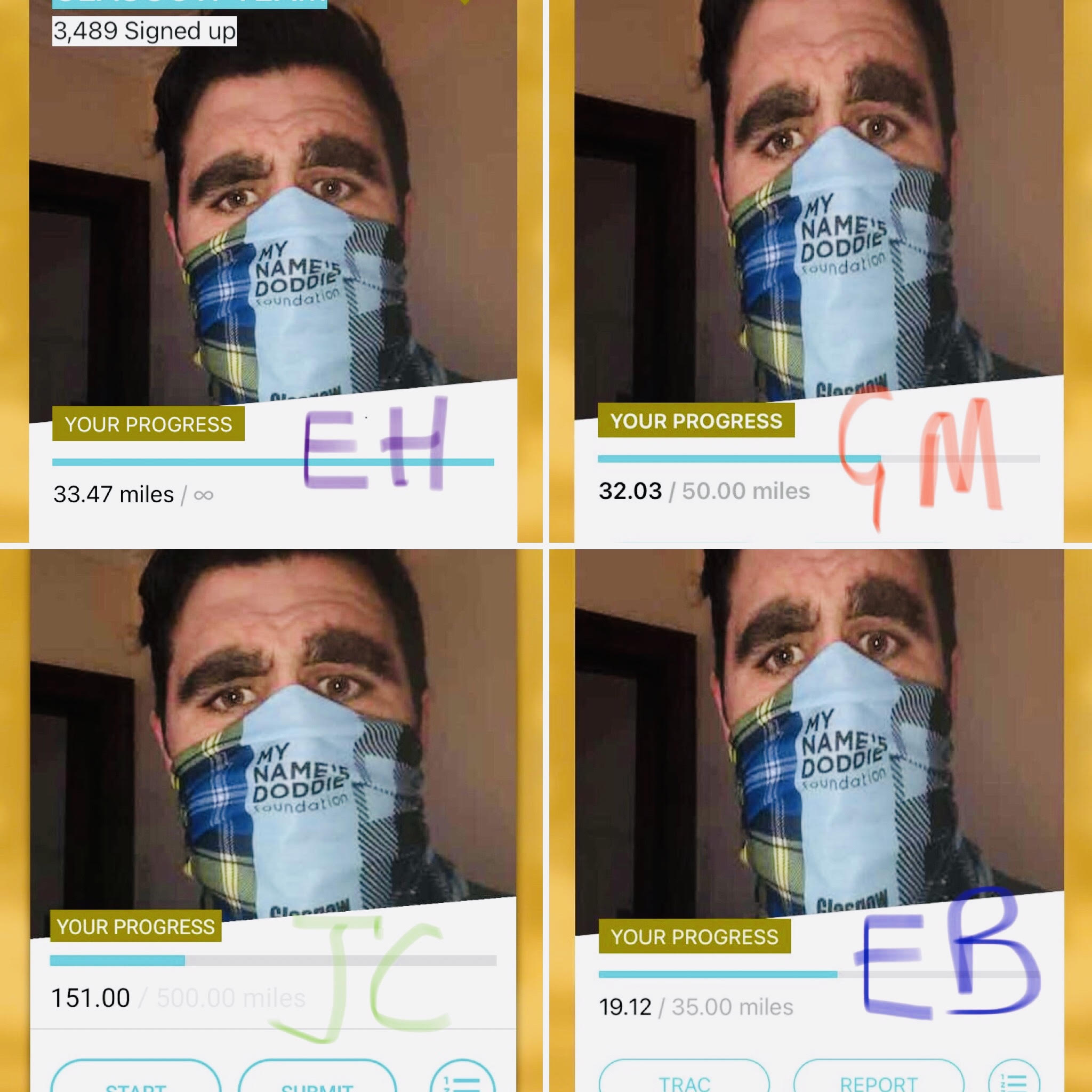 From the whole team at McCrea Financial Services, we'd like to thank you for choosing us to help you and your families plan for the future.  If you are someone considering financial advice this year, please contact us.  We've got a great team here and would be delighted to have a chat.