Thistle October Player of the Month Opens - Vote Now!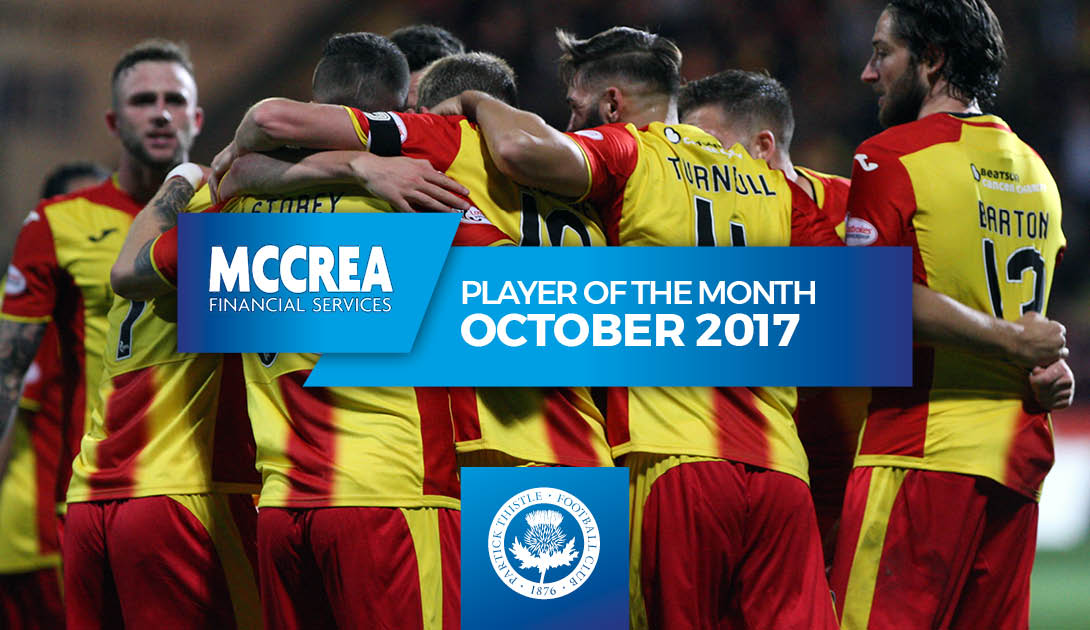 October was a crucial month for Alan Archibald's side, with four Ladbrokes Premiership games against teams close to Thistle in the league. After a disappointing defeat at the hands of Kilmarnock, the Jags squad dug deep to grind out a dramatic, last gasp, 2-1 victory against Dundee. The side followed it up with a tough, battling draw at Hamilton before getting back to basics to triumph against St Johnstone. It's time to have your say on who the Jags' best performer has been as the vote for the McCrea Financial Services October Player of the Month award opens.
Here are your nominees and voting options:
Tomas Cerny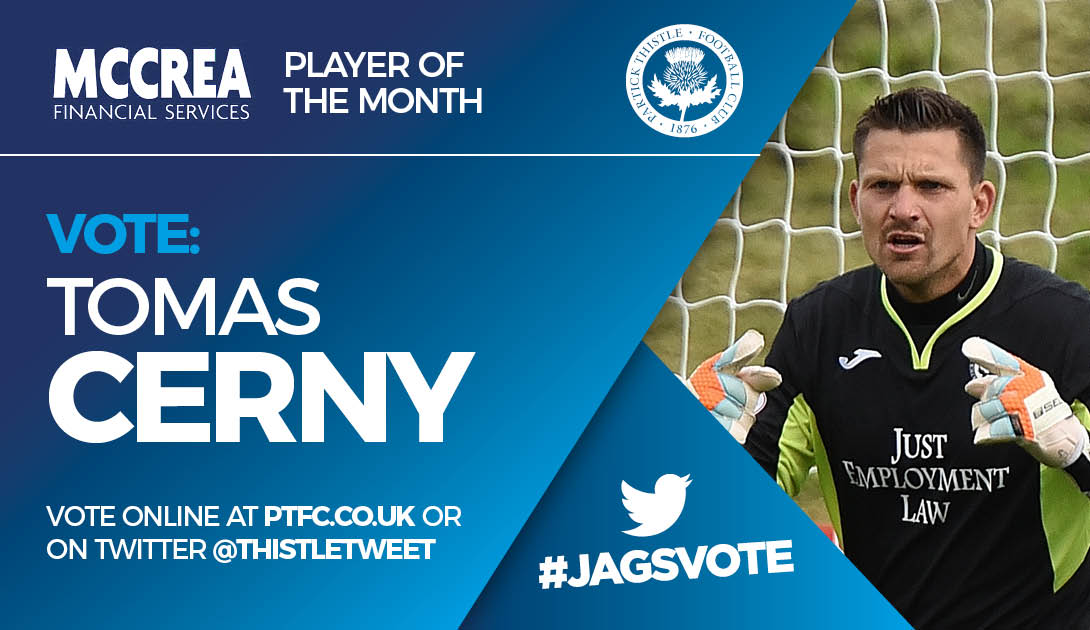 The Czech goalkeeper was sidelined earlier this campaign but was back to his stunning best for the month of October. A vital penalty save was followed by an outstanding one handed save to provide the platform for the Jags to go on and snatch all three points at the death against Dundee. Signing off with consecutive clean sheets for the first time since February, Tomas will be looking to continue his fine form into the winter months. 
 Vote for Tomas on Twitter
Vote for Tomas at ptfc.co.uk
 Steven Lawless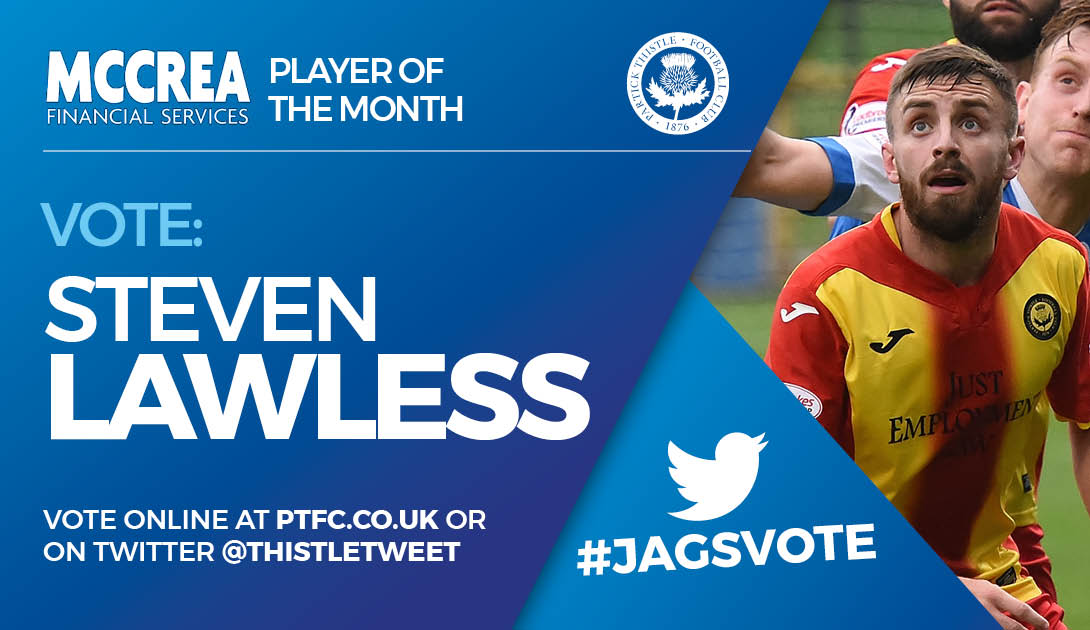 During his five years at the club Steven has played in a number of different roles for the Jags but left wing back is a new one on him. With Alan Archibald faced with a devastating injury list in his defensive zones, he has turned to Steven and been rewarded with several performances high in quality. His hard working shifts have allowed Steven to adapt to playing in his new role as he looks to help the side in any way that he can.
Vote for Steven on Twitter
Vote for Steven at ptfc.co.uk
 Paul McGInn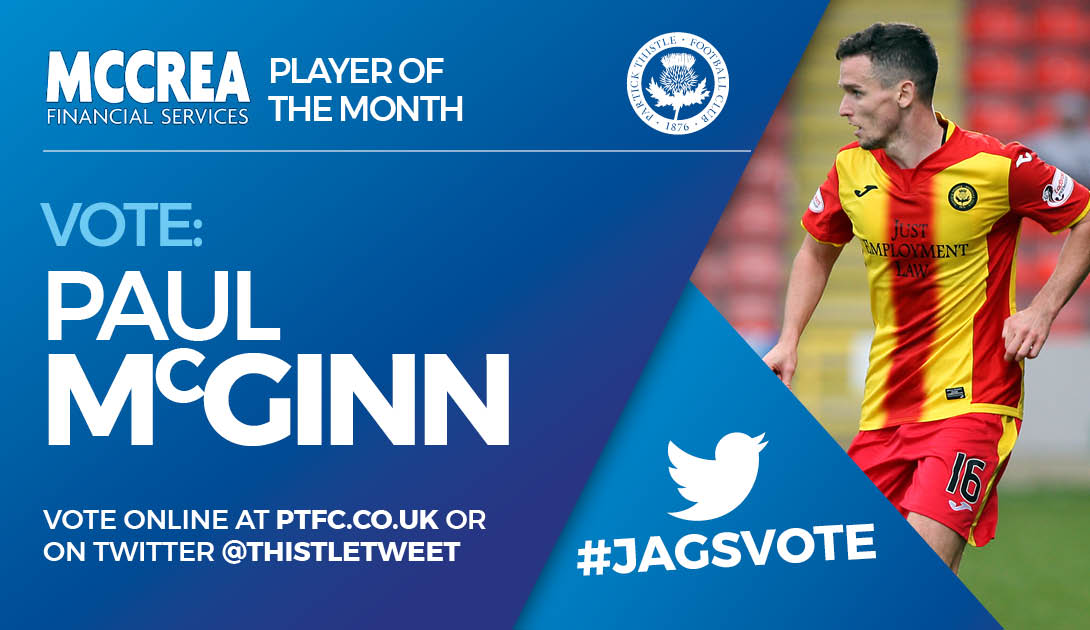 It's a second successive nomination for the deadline day signing, underlining the importance he has had in the team since arriving from Chesterfield. His Jags career may still be in its infancy but Paul has already moved from the right hand side to the left and back again as he gets acquainted to his new team-mates. Always offering an attacking outlet, regardless of how the Jags set up defensively, Paul has not shied away from having efforts on goal from the edge of the box, setting up the Jags equaliser against Dundee when his shot was too hot to handle for Scott Bain.
Vote for Paul on Twitter
Vote for Paul at ptfc.co.uk
 Miles Storey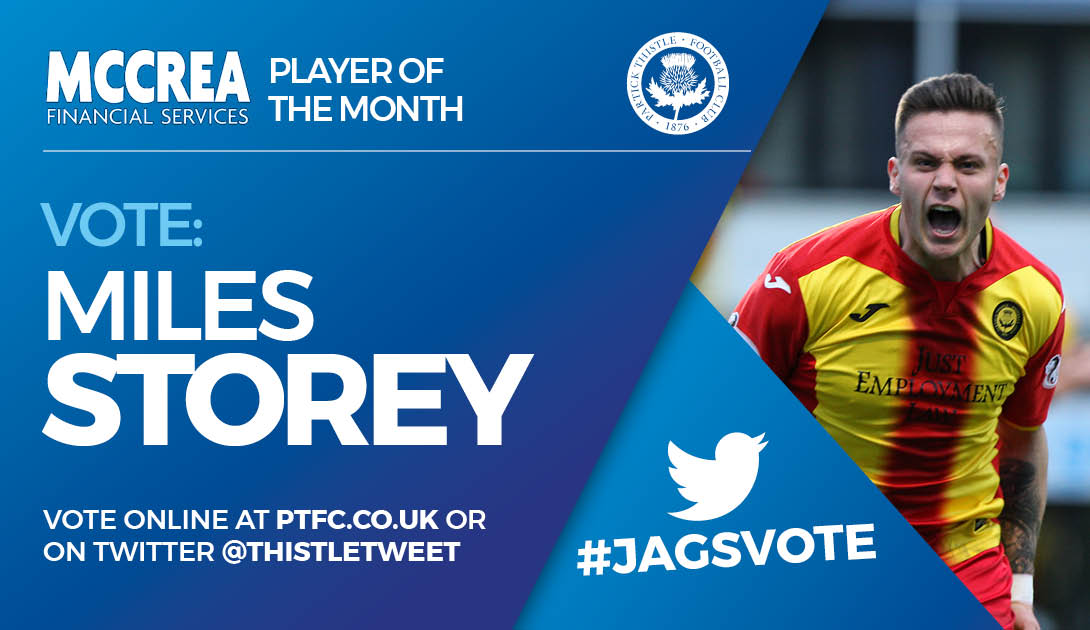 Miles was brought to the club to provide pace, power and goals and he has certainly delivered in October. His first Jags strike came in dramatic circumstances with his powerful 91st minute effort giving Thistle their first Ladbrokes Premiership victory of the season. His second, another match winner this time against St Johnstone, demonstrated his pace and composure to make an opportunity for himself before finishing it. Miles will be looking to continue his fine run of form headed into November. 
Vote for Miles on Twitter
Vote for Miles at ptfc.co.uk
So, there you have it, your McCrea Financial Services Player of the Month nominees for October. Now it's over to you get voting and make sure your favourite gets to take the trophy home.
Don't forget to follow us on Twitter and Facebook for regular updates and competitions.