Time to review your finances for a new tax year
The start of the new tax year on April 6th offers a valuable opportunity for an annual spring clean of your financial affairs.  Spending a little time reviewing your current position and making plans to take advantage of your annual tax allowances can lead to significant improvements in your financial outlook.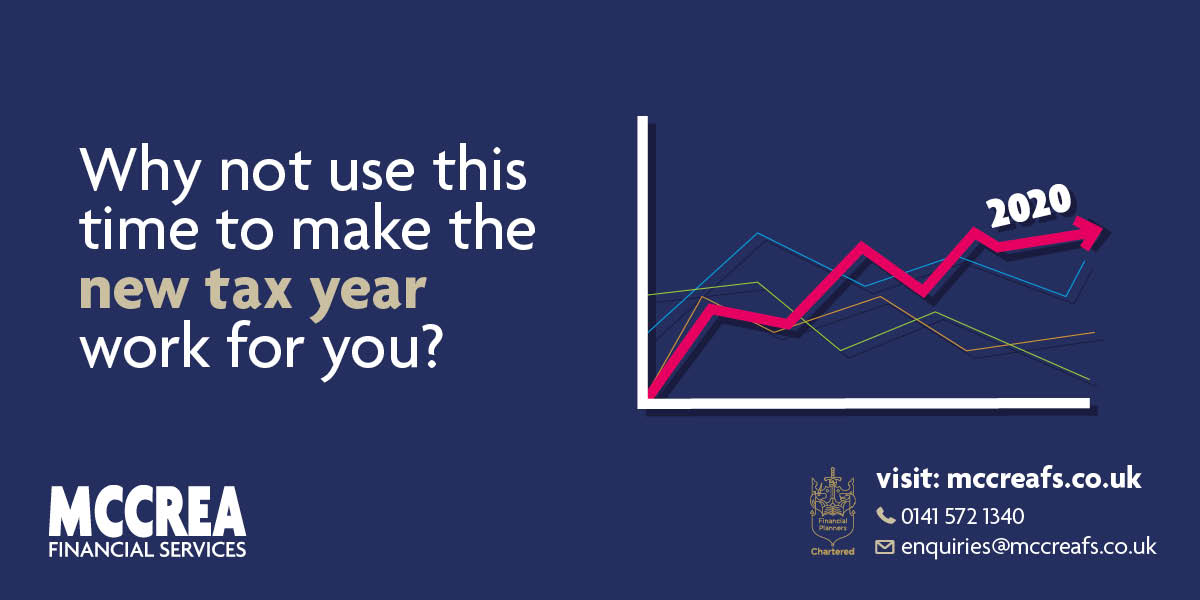 Review your options
Your first step should be to review your current arrangements in light of any changes since the previous tax year, such as updates to available tax relief. Making full use of tax relief available on your pension funds is a key tax planning tool both during your career and into your retirement. As specialist independent financial advisers, we use our expertise and up to date knowledge to guide our clients to the most prosperous retirement possible. We can also advise on how to make the most of your existing pensions and regular savings.
With interest rates currently at historic lows, taking advantage of our mortgage review service gives you the opportunity to look for a better deal on your mortgage. Securing a low fixed rate now could save you a significant sum over the lifetime of your mortgage possibly allowing you to clear your mortgage much sooner than you think.
Similarly, we can help you check the interest rates you currently earn on your bank savings accounts. You might find that a little shopping around unearths a more generous return on your savings, and we can also provide details of any alternative savings vehicles that may be of interest.

Take advantage of your allowances
With your annual allowances starting anew at the outset of each financial year, now is the time to put plans in place to make sure you take full advantage of the benefits available to you.
You can save up to £20,000 in an ISA each financial year which allows tax free growth on the sum invested and there is also the option to make regular contributions each month which help you build up a valuable sum towards your savings goals, property plans or retirement funds.
The new financial year also brings with it an opportunity to give gifts to your loved ones without them being subject to Inheritance Tax.
Confidence in uncertain times
While the 2020/2021 tax year has crept in as the world endures widespread uncertainty, taking this opportunity for a proactive review of your finances could pave the way for a more secure and prosperous future.
At McCrea's, we're here to help you every step of the way.
Why not get in touch for a free no-obligation consultation today?