Unsure of how to handle an inheritance? An outside perspective might make the difference
Even for the most financially astute among us, receiving an inheritance can be a daunting financial opportunity. So bound up in feelings of loss and sadness for the loved one who bequeathed us the gift, we can feel pressure to make the best possible use of the inheritance. 
A recent Opinium poll of over 2,000 people has shown that almost half of those faced with the decision of how to use an inheritance essentially took no decision at all, leaving the money they received in a savings or current account. This finding was observed among respondents who considered themselves usually more proactive in their financial planning as well as those who reported a less strategic approach to their finances, reflecting the impact of the emotional and often unexpected nature of receiving an inheritance.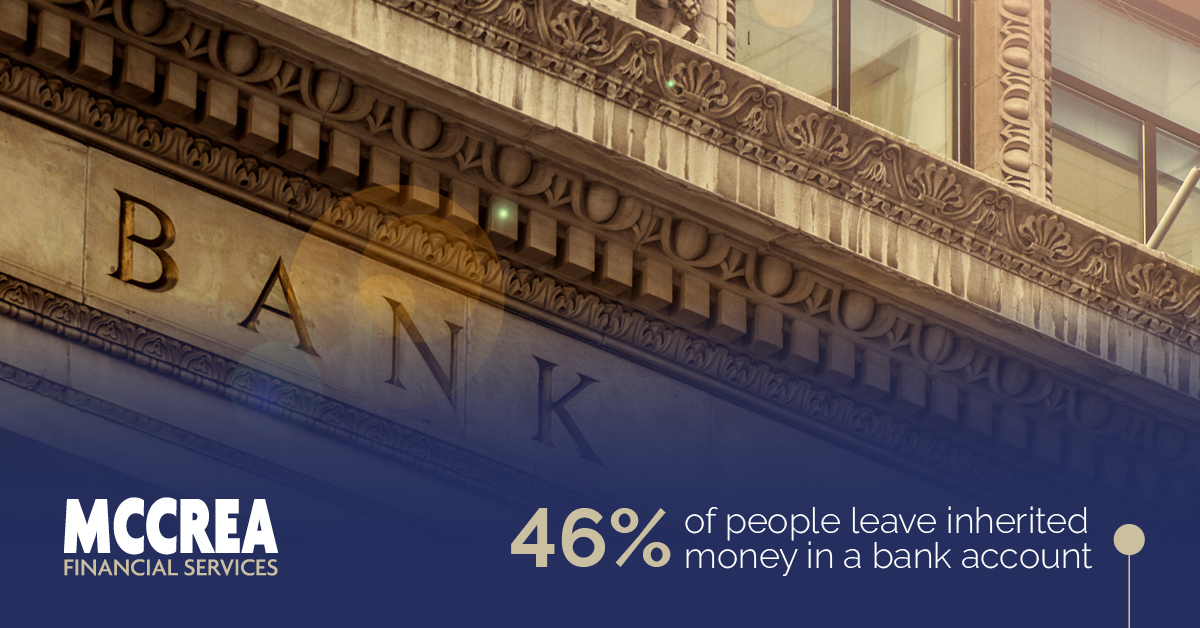 While depositing an inheritance can be a good short-term solution to allow you time to process your loss, Independent Financial Adviser Chris Bain of McCrea suggests turning to a professional for longer term advice.
"Receiving an inheritance is an emotionally difficult period and often some time is needed to consider what you want to achieve with the money. Do you have debts that you could repay? Are you looking to buy a property or make some home improvements? Would the funds help you to plan for a comfortable retirement? It isn't easy to think clearly, and temporarily depositing the funds somewhere safe like a bank account makes sense.
"However, leaving the funds in a bank account longer term brings its own issues, and can see the 'real' value of the money eroded. We would recommend that an initial discussion is held with your financial adviser to find out what options are available to you, and then some time can be taken to digest this and make sure that you are making informed choices when the time is right for you."
Many of those who receive an inheritance will be of an age when paying a mortgage or trying to get on to the property ladder are prime financial concerns, and McCrea Mortgage Adviser Ged Cumming points out the many different ways an inheritance can help ease those burdens.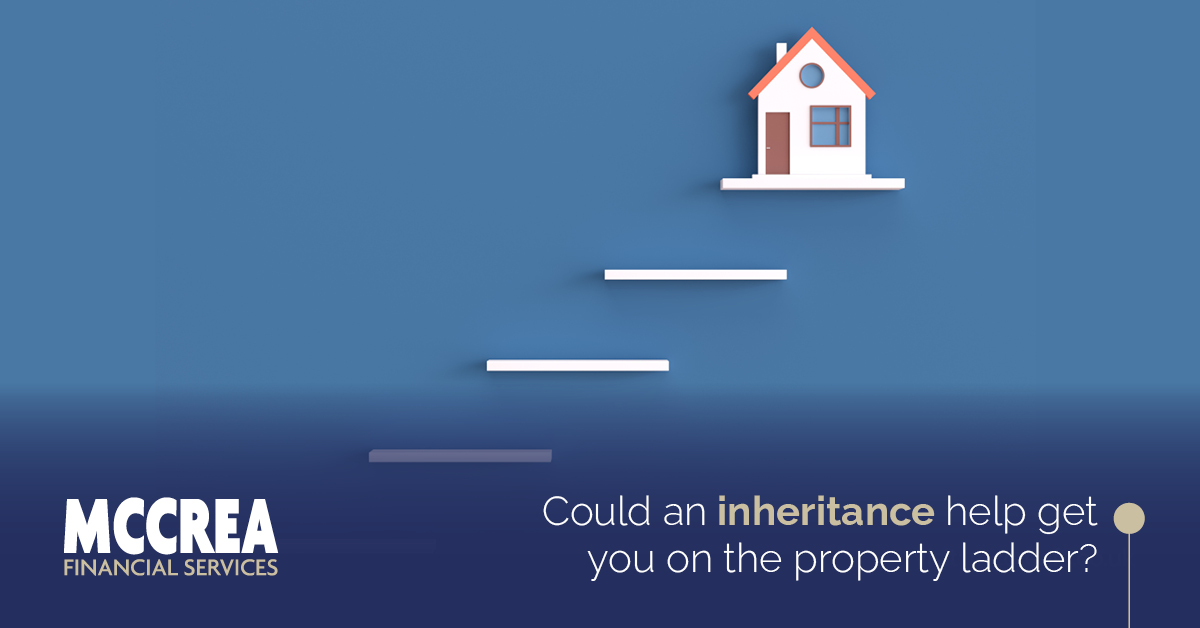 "No matter what your individual circumstances, using an inheritance towards a mortgage can be a big help.
"First time buyers often struggle to raise the standard 5% deposit, finding it hard to amass the thousands or tens of thousands of pounds required on top of rental payments and general costs of living. Depending on the size of any inheritance you receive, contributing a larger than average deposit can reduce your loan to value (LTV) ratio, resulting in more competitive interest rates, lower monthly payments and significant interest savings over the term of your mortgage.
"Existing homeowners can also lower their LTV ratio to unlock preferable rates and long term savings by making overpayments. It's important to examine your terms and conditions carefully, as there may be limits on the overpayments you're allowed to make. This is something we can look at for you, ensuring you use your inheritance to its fullest potential without incurring penalties from your lender. We can also help you decide between maintaining your current monthly mortgage payments and clearing your loan sooner; sticking to the existing term of your mortgage while enjoying the chance to make reduced monthly repayments or taking advantage of a lump sum inheritance to make interest savings through an offset mortgage."
With so many options available to those in receipt of an inheritance, it's easy to feel overwhelmed, especially in light of the emotional and practical upheaval you'll experience at the same time.
When the time is right to consider how to make the most of the gift you've been left by a loved one, consider assessing your options in a free no obligation chat with the friendly team of independent advisers at McCrea.