Warrior accolade goes to Rob Harley for September
Rob Harley selected as September Warrior of the Month
With the club playing just one competitive match in September, it was determined, together with award sponsors McCreas, that a player be selected by Dave Rennie and his Strength & Conditioning and Medical team based on their contribution to the club during this time.   Harley was selected based upon his professionalism both on and off the pitch over the course of both pre-season and the opening round of the 2019/20 Guinness PRO14 as the club's most experienced player.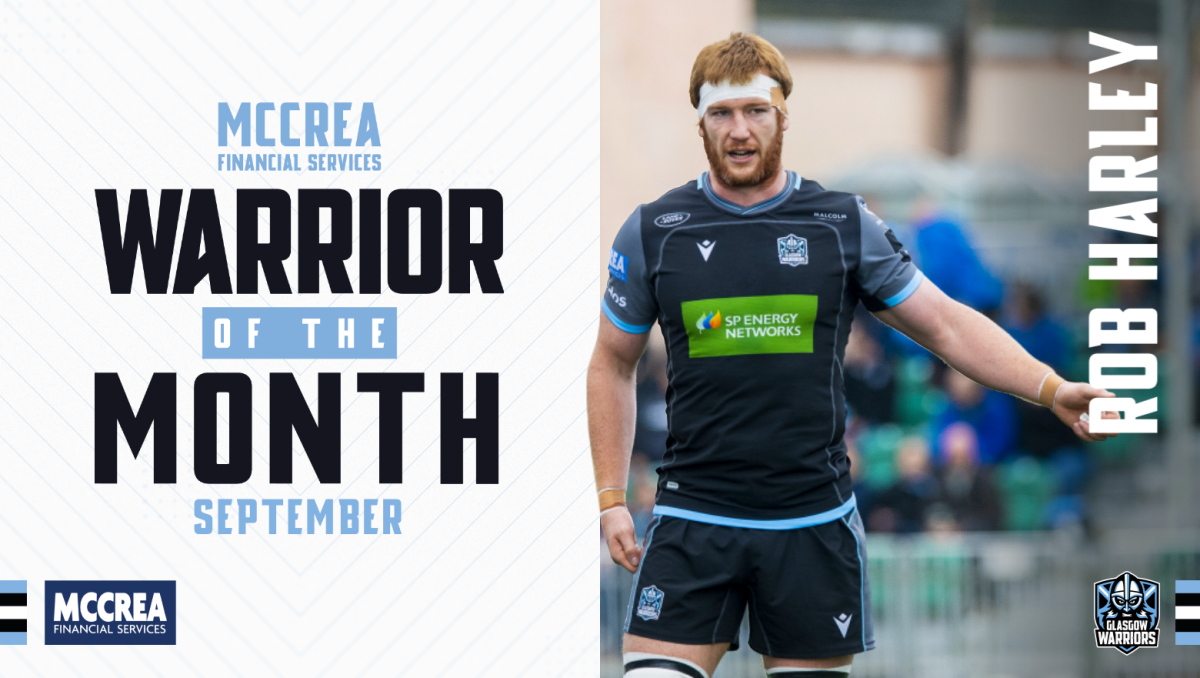 In addition, Harley's consistency and positive attitude in training saw an impact on the rest of the squad, with his influence on his team-mates highlighted by a number of the club's backroom staff.
"Rob has consistently been one of our top performers both in training and on game day," said Brad Mayo, the club's head of strength and conditioning.
"His work away from the pitch is something that fans don't get to see - his preparation for each and every session is meticulous, and he goes out of his way to work towards helping everyone in the squad lift their standards both as individuals and as a collective group. 
"Even in his ninth season at the club, he continues to strive to improve in every aspect of his game. He is fully deserving of the award."    
Supporter voting for McCrea Financial Services Warrior of the Month will be resurrected from October from a shortlist selected by the coaching team.  
To win this shiny new Glasgow Warriors rugby shirt signed by Rob Harley, email your name and contact telephone number to us here and your name will go into a hat!  Entries close at 12pm on Wednesday 23rd October 2019 and winner will be selected at random. Good luck!