Young Workers Increasingly Pessimistic About the State Pension
Less than a quarter of young working adults in the UK believe the State Pension will exist in the way it does now by the time they retire.
Just 24% of 18 – 34 years olds in a 2018 Censuswide survey said they expected a largely unchanged State Pension provision by the time they retire, with 19% of the same age group saying they don't believe it will exist at all. Almost a third of young workers think the State Pension will exist, but will provide them with no more than a negligible income in retirement, while 21% think it will be means tested.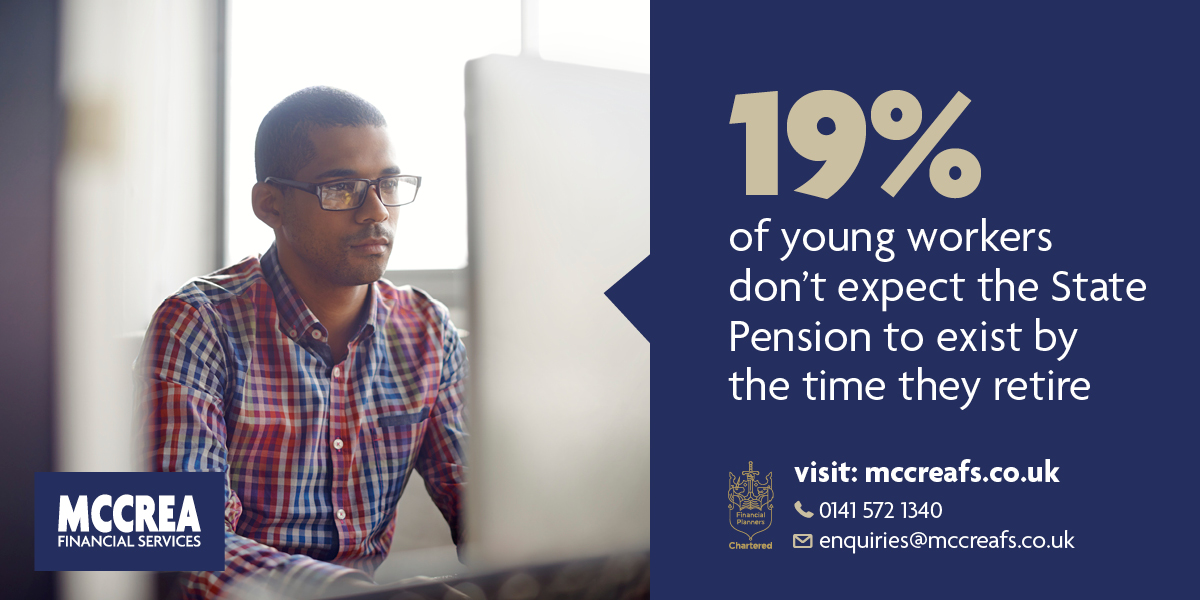 Amongst all UK workers who are not yet retired, there is also a lack of confidence in the 'triple lock'. The triple lock is a government guarantee that the State Pension will rise by whichever measure is largest among the rate of inflation, the rate of average earnings growth, or a direct pension increase of 2.5%.
With the current full State Pension provision at £168.40 per week, adults expect to receive an average of £150 per week. Men, who expected to receive £161 per week, were found to be more optimistic about State Pension income than women, who expected to receive a weekly sum of £143.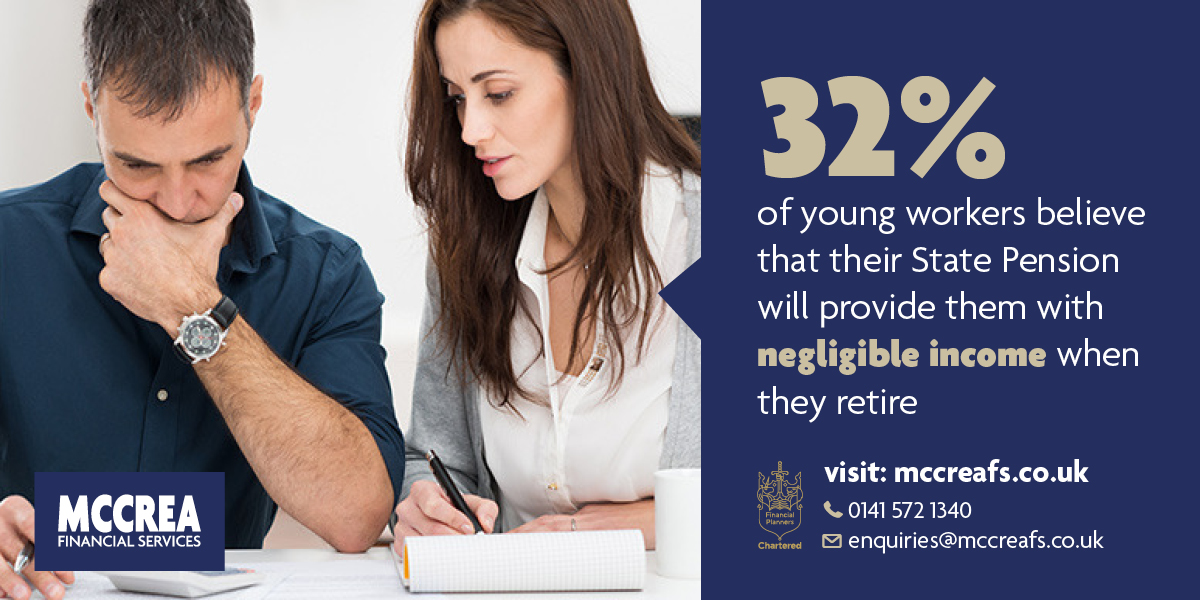 With almost 10 million new savers joining private pension schemes through auto-enrolment, it seems UK workers are increasingly turning to private pensions to provide them with a secure income in retirement. Why not get in touch with McCreas today for a free no obligation discussion of your retirement plans – however far away that life of leisure may be!
Find out more about how we can help you plan for the future here.