Four Ways to make Financial Planning Work for You
Financial planning isn't an end in itself, but a good financial plan can be what allows you to turn your dreams into reality. From early retirement to buying your ideal home, you're more likely to achieve your financial goals if you have a clear plan in place.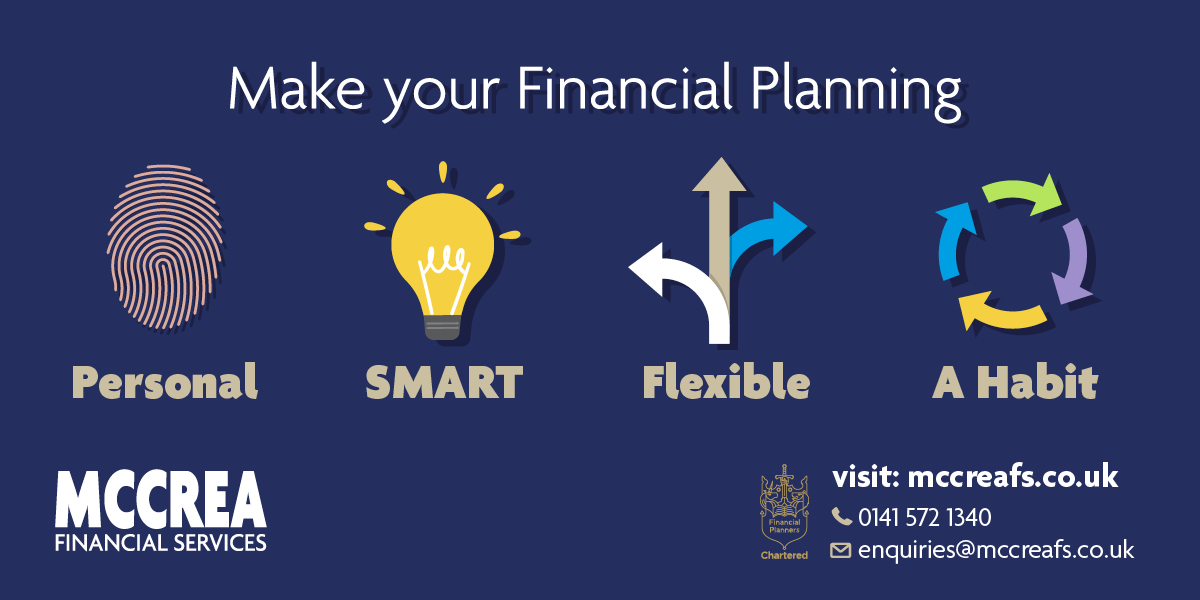 Make it personal
Your financial plan works best when it's based on your own personal and financial priorities. While most plans will include similar building blocks – like emergency funds, retirement planning and savings and investments – your priorities will dictate the direction of your plan.
Whether you're saving for your child's education or managing your assets after retirement, a good advisor can show you how to build a financial plan that's tailored to you.   
Make it SMART
A rigorous financial plan will identify specific goals and the actions you'll take to achieve them. Use the SMART goal setting technique in discussions with your advisor to focus your efforts and maximise your chance of success.
Your financial plan should be based on goals which are SMART:
Specific (e.g. I want to retire at 62);
Measurable (e.g. I want to have an annual after tax income of £30,000 in retirement);
Action-related (e.g. I will increase my pension contributions by 1%, I will review my investment plans);
Realistic (i.e. can you afford to carry out these actions? Will they achieve the desired results?) and
Time-bound (e.g. I will make increased contributions every month starting next April).   
Make it flexible
Your financial plan must be able to react to changes in your circumstances as well as changes in the overall economy. Whether you choose to make changes to your career, family situation or financial goals, or find yourself having to react to changes in your income or the wider tax and regulatory environment, your plan must be able to adapt.
Building a flexible plan at the outset is a lot easier than trying to react to unexpected circumstances, and a good advisor can help ensure you're ready for whatever might come your way.  
Make it a habit
You should return to your financial plan regularly to review how you're progressing against your goals and take account of any changes that might mean your plan needs to be adjusted.
At McCrea Financial Services, we conduct comprehensive annual reviews to make sure your financial plan is still on track to help you turn your financial dreams into reality.  
Why not get in touch for a free no obligation consultation on what our fully personalised financial planning service could do for you?