Investment Basics Part Five: Pensions
So far, our Investment Basics mini-series has covered three of the most common types of I

nvestment Fund

: Growth Funds, Income Funds and T

racker Funds

. While many people may assume investing is not for them, they may be overlooking the fact that they are likely to be investors already – through their pensions.
How Do Pensions Work As Investments?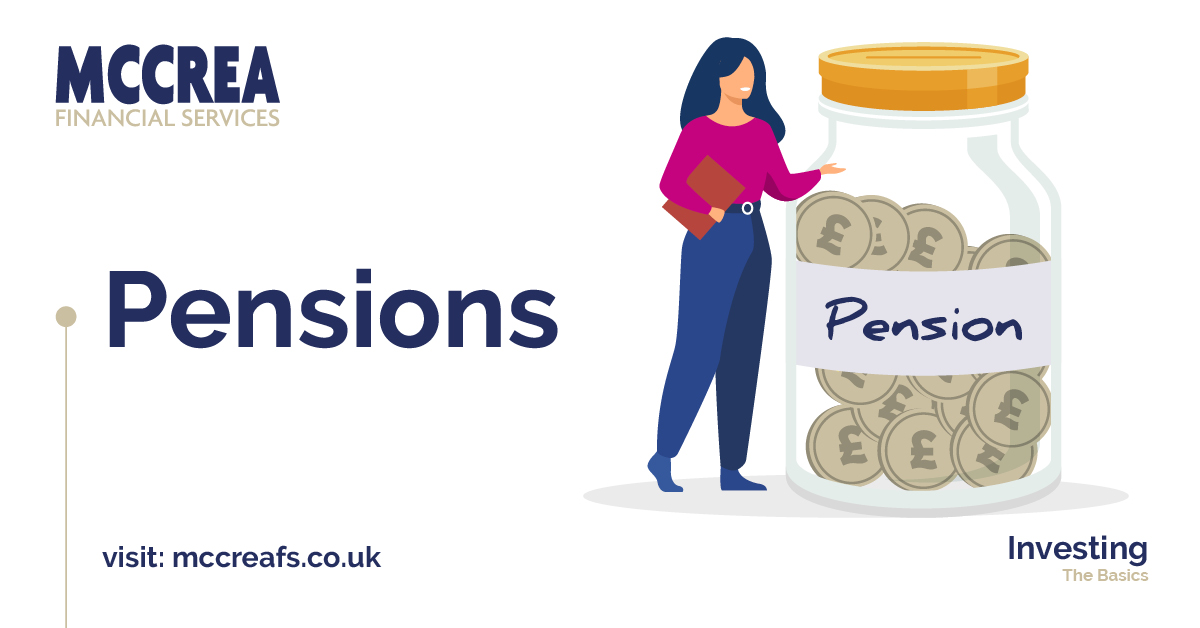 Much like other investment funds, pension funds pool contributions from pension scheme members and use them to purchase investments such as stocks and shares. Over time, the growth in the value of those investments allows scheme members to draw income in retirement which ideally amounts to more than the value of their contributions.
Having been named as the best pension income planning specialist in Scotland, among numerous other accolades, McCrea are ideally placed to help you plan a prosperous retirement, whether you're dreaming of early retirement, making up for lost time in pension planning or readjusting your finances after a significant change in your circumstances.  
Our personalised approach will guide you through the pension planning process, with our bespoke advice and regular reviews reflecting changes in your circumstances as you provide for a growing family, approach retirement and even navigate unexpected changes such as a windfall, redundancy or inheritance. 
Our dedicated pensions specialists can not only advise on your options for pension funds and tax-efficient income planning, but also analyse the potential benefits of pension consolidation, and even help track down long-dormant pension accounts.
Whether you would like to check that your retirement plans are on track, or take the first steps on your pension planning journey, we're here to help. Get in touch today for a free no-obligation chat with one of our pension planning specialists.
Next Up: Bonds