Jimmy Mitchell Celebrates 10 Years at McCrea!
Congratulations and thank you to Jimmy Mitchell, who today is celebrating 10 years working at McCrea!
Jimmy joined us in July 2013 as a Paraplanner with a wealth of experience working in the Financial Services industry, having previously worked at Aegon, St James Place and Hazell Car.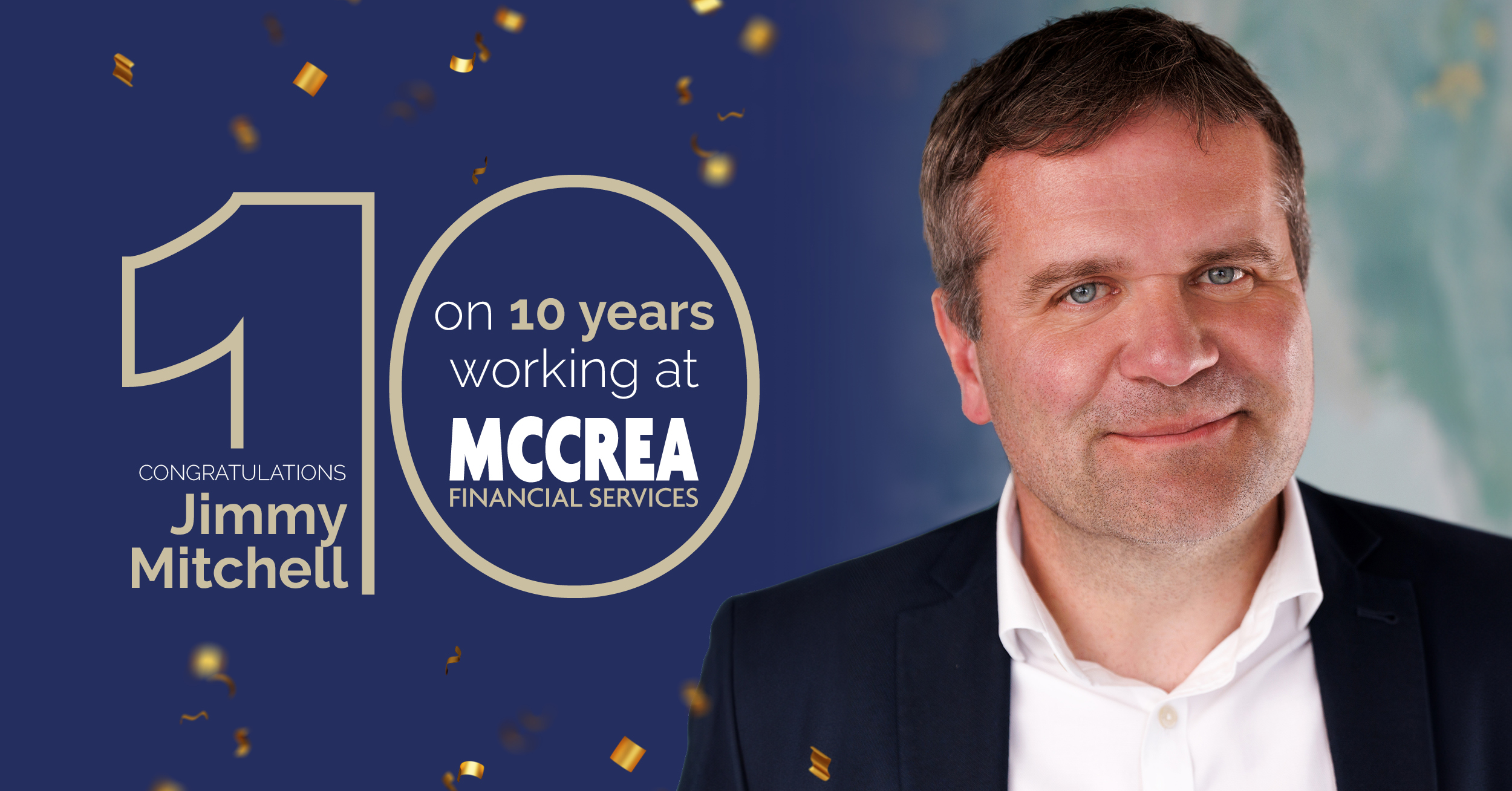 In 2014 Jimmy was successful in obtaining Chartered Status, and has since obtained the Investment Management Certificate (IMC) and the prestigious STEP Diploma in Trusts and Estates.
Now accredited at the highest level to provide details technical support to the advisory team and our clients, Jimmy leads the McCrea Paraplanning team and enjoys a great personable relationship with his colleagues. You can find out more about Jimmy's day-to-day life at McCrea, as well as his life outside of the office here. 
As an added thank you, Jimmy was given a voucher to treat himself and his wife to a lovely dinner at Chaophraya, their favourite restaurant to dine at. We're sure his wife is glad that he opted for the voucher rather than the new Heart of Midlothian strip! 
Here's to the next 10 years!