McCreas 2018 Charity Fundraising Challenges!
Our Charity fundraising is well underway for 2018, and we are delighted to focus our efforts this year in aid of Action for Children Scotland, to help improve the lives of disadvantaged children and young adults in Scotland. To do this, we will undertake various challenges and host several events over the course of the year to raise as much money as we can!
The fundraising challenges and events this year so far include:    
LONDON MARATHON - 22 APRIL
GOLF DAY - 17 MAY                               
PARAGLYDING FLYING FEVER – 31 JULY (DOUGLAS' 3RD ATTEMPT!)
ROB ROY WAY – 4 - 8 JUNE
3 PEAKS CHALLENGE – 15- 17 JUNE
CHARITY RACE NIGHT – 22 JUNE
BYTE NIGHT - 5 OCTOBER 
MORE AUTUMN EVENTS' DETAILS TO FOLLOW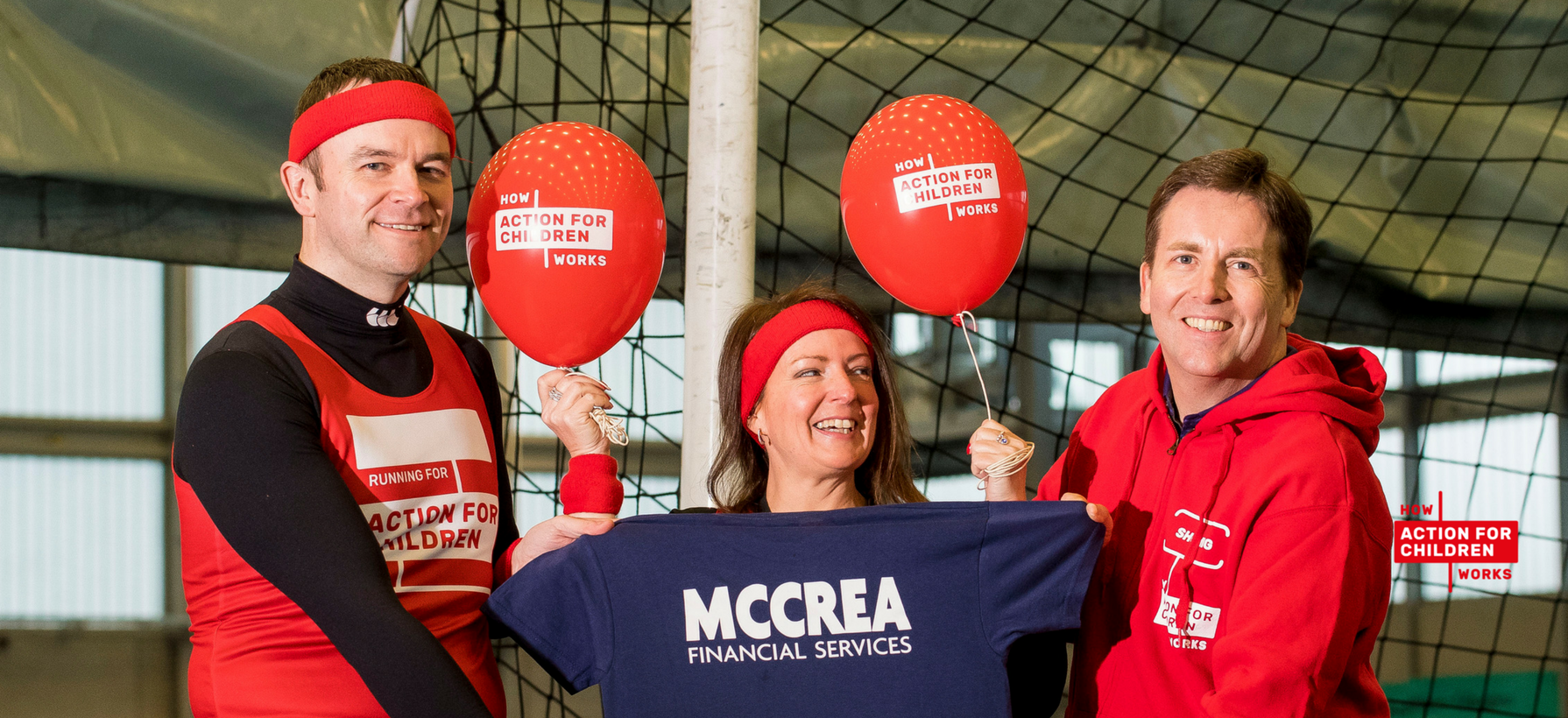 We start with the London Marathon as our first fundraising challenge next week. This sees fundraising for Action for Children off to a great start with two of McCreas senior staff - Head of Marketing, Elaine Hamilton and Director, Jonathan Campbell training with support from the Partick Thistle Football Team, in preparation for the gruelling 26.2-mile race. You can see all the details, including a video from broadcaster and Action for Children supporter, David Tanner, here. 
Our annual charity Golf Day, takes place this year on 17 May at The Robert The Bruce Links Course in Turnberry. Games will commence in the morning with a shotgun start, format 'Texas Scramble'! The day will be filled with fun and surprises, consisting of excellent prize raffles, including golf at Scotland's leading courses, and hospitality at sporting events during the 2017/18 season.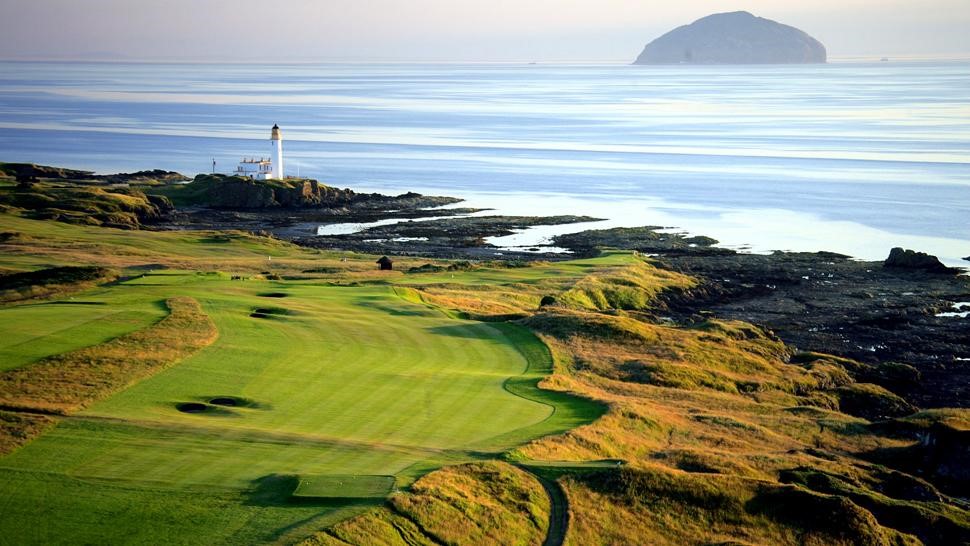 Pencilled into the diary (as a tentative date, given the unpredictable Scottish weather) and a few days before he takes on the Rob Roy Way Walk, is Managing Director Douglas McCreas' Flying Fever Paragliding Challenge, which will see him flying off a hill in the Isle of Arran. Douglas has his thermals and flying gear at the ready - fingers crossed the weather complies as we're all looking forward to this one!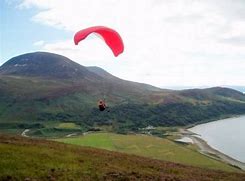 From 4- 8 of June, McCreas Managing Director, Douglas McCrea will tackle the Rob Roy Way Walk, (hoping to rope some mates in on the journey), traversing across the Southern Highlands of Scotland, whilst taking in some of the most beautiful countryside in the UK. Starting from Drymen on the West Highland Way, the walk will continue north east, finishing in Pitlochry, totalling 77 miles.
Next up is the three Peaks Challenge, which will see seven of (the most courageous) of the McCreas team climb the three highest peaks of Scotland, England and Wales! The gang, excited, motivated (and slightly terrified) are geared up to go, and even have an excel sheet filled with training dates! We will be following the progress of the team: Elaine Hamilton, Doug Hall, Jonathan Campbell, Karen McIntosh, Stacey Russell and Lesley Mcginty, to see how they're doingand if they're staying on track! 
Finally, we will hold our 9th annual Charity Race Night, on 22June, at Hillhead Sports Club in Hughenden. The event is open to a maximum of 150 guests - we advise guests booking tickets early for this one to avoid missing out.
The night will have lots in store, to keep everyone entertained; from a plentiful supply of food and drink, to auction races, charity stakes, a raffle and lucky prize draw!
For more information and to book tickets, click here.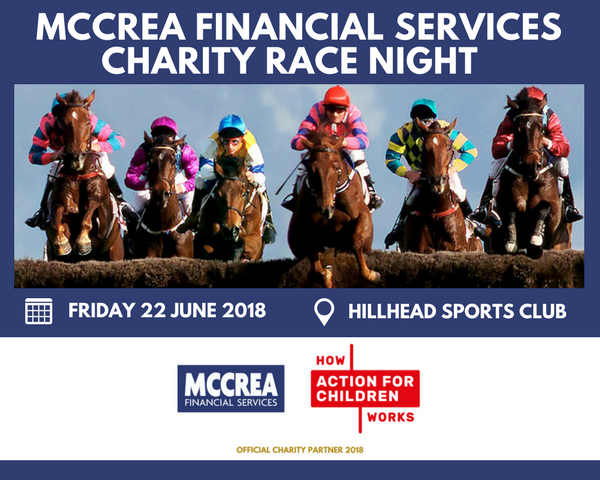 Over the last decade we have raised close to half a million pounds for charity. We hope to continue this trend throughout 2018, by raising as many funds for the Action for Children Scotland as possible.
If you would like to support us in this mission, donations will be greatly received. You can do this by visiting mccreafs.co.uk/charity. 
Our first fundraising target is £5,000, which we hope to raise ahead of our first Fundraising Challenge - The London Marathon, however donations will be greatly received throughout the year.
On behalf of McCreas and Action for Children Scotland, we thank you for your support! 
For more information on our Charity Challenges and events, you can follow us on Twitter @McCreafs and Facebook and/or visit our mccreafs.co.uk/news.