Rising Inflation Requires a Rethink of Personal Financial Plans
Cost of living increases are leading to rising inflation levels in the UK, with concern over the impact on savings leading many to reconsider their personal financial plans.
UK inflation rose to 5.4% in December 2021 – the highest level since March 1992 – with forecasters warning the figure could reach 6% or even 7% without government intervention.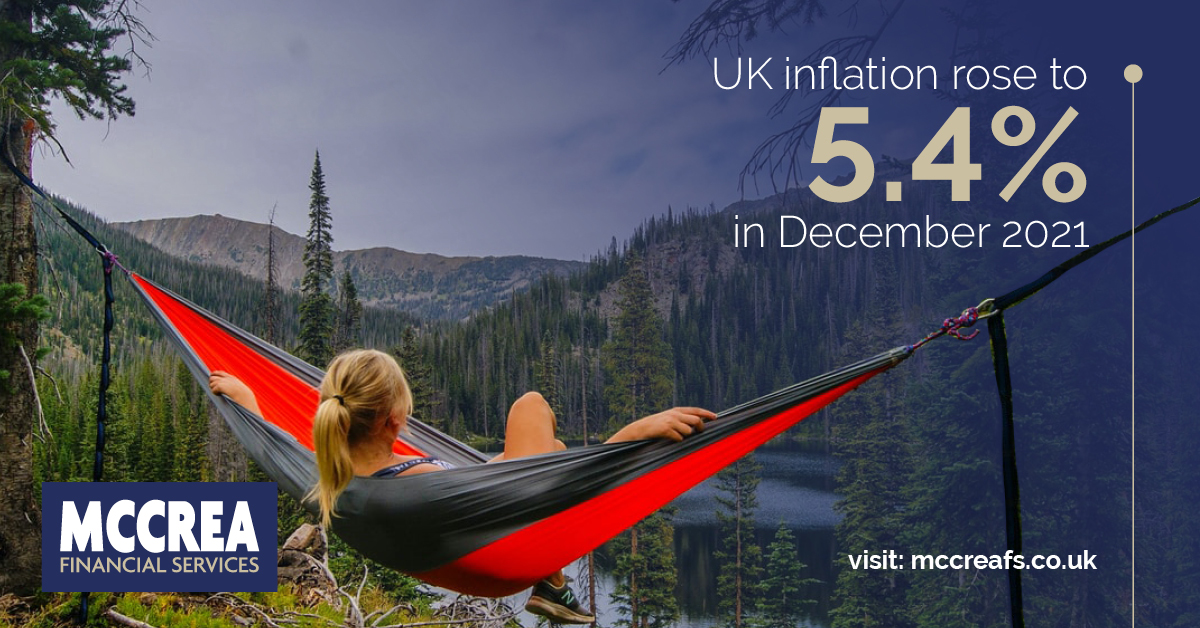 A survey from Aegon shows that the rising rate of inflation is causing concern among people in the UK.
Among adults of all ages, 64% reported worries about the likely impact of inflation on their personal finances. This figure rose to 70% of those aged 43 – 56. Rising home energy bills were the most frequently cited concern, followed by worries over the ability to make clear financial plans, decreased opportunities to save and the drop in purchasing power of savings held in banks and building societies.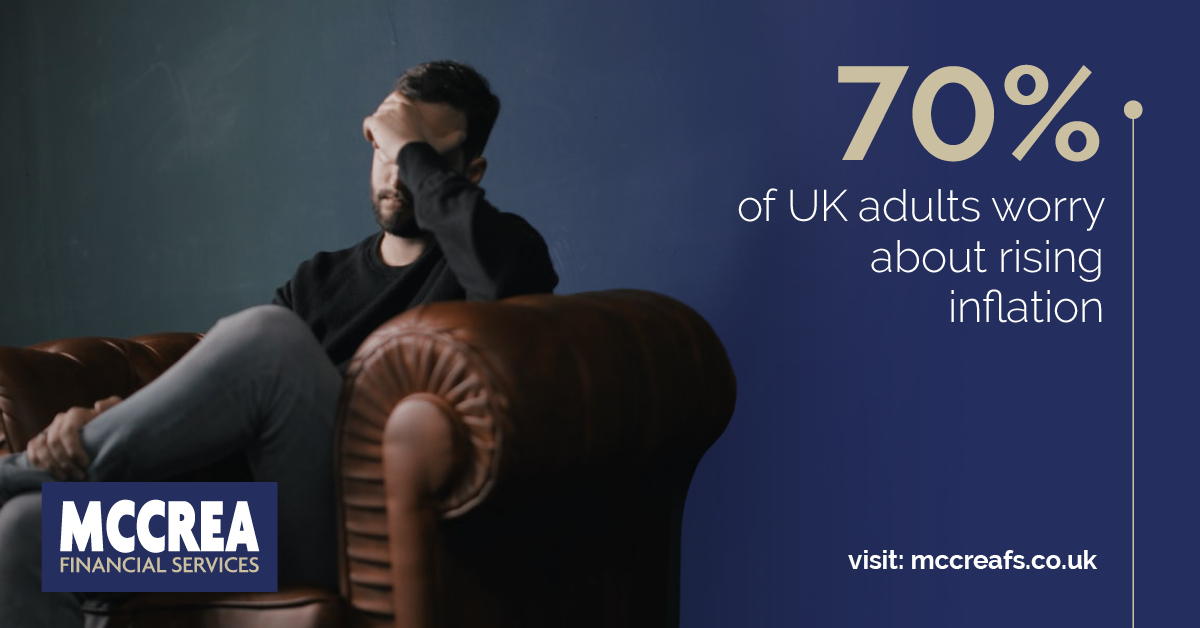 Chris Bain, Independent Financial Adviser at McCrea, suggests that clients relying on savings rethink their long term financial plans in light of the changing conditions. "Bank accounts used to be seen as 'safe havens' for your money, but as inflation has risen, interest rates have not kept pace, so cash held in bank accounts is effectively losing money every day. With sound financial planning, it is possible to get this money working for you and take advantage of the significant tax benefits that can be found within pension and investment planning."
McCrea Director and Pensions and Investment Specialist Jonathan Campbell agrees that a change of strategy may be necessary, even for clients unfamiliar with the world of investing. "While it is important to keep some money in the bank as a buffer for emergencies, it is becoming ever more important that people look at investing capital they have available to stop the real value of that money eroding over time due to inflation. Even for relatively cautious individuals, there are portfolios that can maintain a fairly low level of risk while aiming to achieve growth in excess of inflation over time."
With a range of investment options to suit your resources and risk appetite, and our completely independent personal financial planning service, we can help you achieve the peace of mind that comes from feeling in control of your finances during uncertain times. Get in touch today for a free no-obligation consultation on how we could help you navigate the changing economic landscape.